DVD Audio & SACD - The Royal Scam Part I
DVD Audio & SACD - The Royal Scam Part I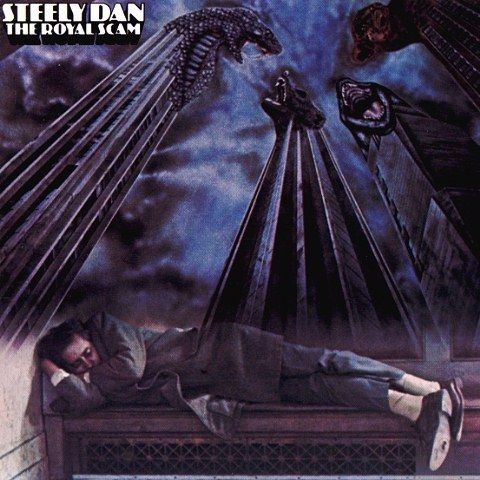 The Royal Scam DVD-A
Original Publish Date: 12/23/01 - Much of the content in this article has been addressed via hardware, but we keep it live for archival purposes. Software selection however is still the big issue remaining.
Introduction
The Audio-World has been full of hype and marketing gimmicks since its inception. Just take a glance at the cable industry and some of the manufacturers wacked out claims and it is easy to see. Hardware manufacturers are always looking for newer features to add to their product lines with hopes of boosted sales by sometimes creating the false consumer need for newer technologies even if they have little or no practical usage in the real world or if their implementation limitations hinders their true potential. To an extent, this is the case with DVD Audio and SACD. While many audio publications have recently been writing glorious reviews on these new players that supposedly offer superior audio playback to CD, they often fail to tell you many of the shortcomings that currently make these technologies less than practical or ideal for that matter.

Comparison of the Technologies
For those of you that may not be familiar with the lingo, let me simply define them as follows:
DVD Audio
Next Generation of DVD that is intended to replace the CD. It is based on a higher data rate than CD or DVD Video and is backwards compatible with both. DVD Audio allows for variable data rate allocation for up to 192 KHz / 24 bit 2 CH audio or 96 KHz / 24 bit Audio for front 3 Channels and 48 KHz / 20 bit Audio for the 2 rear channels and many permutations of sampling rate and data rate so long as the total data rate does not exceed 9.6 Mbps. DVD Audio standard provides for a lossless data-compression method called MLP.

MLP
Meridian Lossless Packing is the proposed standard decoding method for DVD Audio. It allows for substantial reduction in the amount of data that must be stored on a disc and in the rate that it must stream off the disc, which in the DVD Audio case cannot exceed 9.6 Mbps. MLP allows exact bit for bit reconstruction of the original uncompressed signal on playback, allowing for the ability of 96 KHz / 24 bit audio for up to six channels simultaneously.

DVD Video
Current popular DVD format which is very similar to DVD Audio but is data rate limited to 6.4 Mbps. It uses a lossy compression systems that discards unused data (such as Dolby Digital and DTS) to decode multi-channel surround sound.

SACD
Sony / Phillips proprietary audio format only, backwards compatible with CD, and intended to replace the existing CD format. It is a high sampling rate system with 1 bit resolution of 2.8 Mbps. It uses low bit rate allocation with a much higher sampling rate that DVD Audio to linearize noise quantization and dither issues inherent in 1 bit systems.
Obviously these new formats are superior, at least on paper, to CD's limited 44.1 KHz / 16 bit 1.411 Mbps capability and may edge out DVD Video. So why isn't everyone turning in their existing DVD / CD players and software, and running out to buy these prospective formats? To put it mildly, these technologies may be great, but their implementations are extremely flawed and limited.
The three major problems with DVD Audio and SACD are:
No standardized universal digital output for these formats (other than proprietary solutions, see Part 2) because the record industry has piracy issues with any digital format sampled above 48 KHz / 16 bit resolution.
Limited to no bass management and digital delay compensation capabilities for DVD Audio or SACD.
Scarce and expensive software available only