CEDIA 2022 Expo Show Coverage
CEDIA 2022 Expo Show Coverage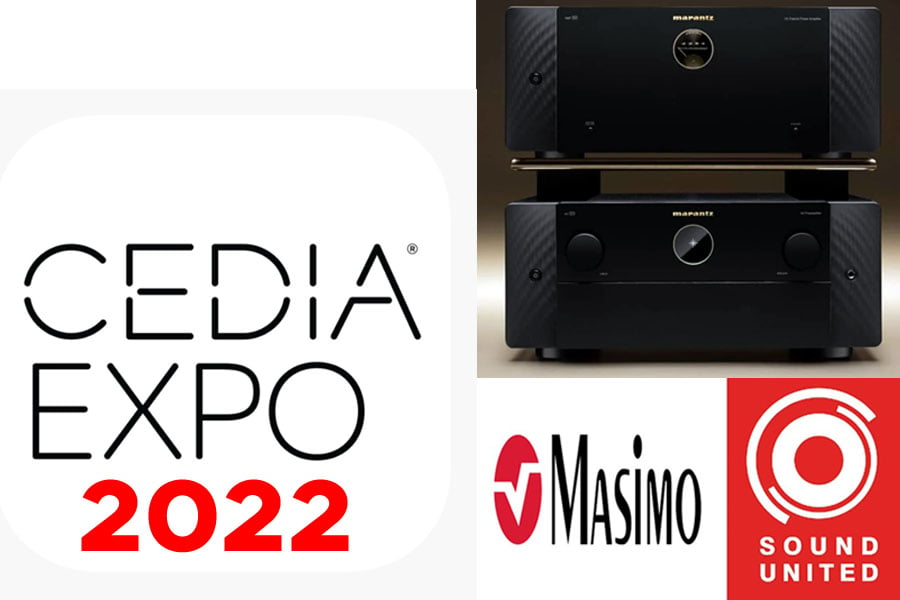 Last year a surge in COVID-19 bombed CEDIA. This year it's on full force, but Audioholics was grounded due to Hurrican Ian. That doesn't keep us down as we are still here providing coverage of all the latest home theater focused gear 2022 has to offer.  Sound United is our official sponsor helping us host an assortment of educational webinars with key expert guest speakers from various disciplines of the AV industry.
We are planning a series of Youtube Livestream Events with guest speakers covering the following topics:
Basic TV Calibration out of Box - What the consumer should do when first setting up their new Display (ie. Turn off motion interpolation, get out of torch mode).
Basic AV Receiver Set Up - What the consumer should do when first setting up an AVR (amp assigments, bass management set up, etc).
Advancements in Room Correction - Announce Dirac partnership with Sound United, what this means for the functionality of the AVRs, and how this can improve audio.
Speaker Layouts and Types - From Basic 5.1.2 to 9.4.6 speaker configurations, basic placement and type of speakers to use.
Acoustic Reflections & Target Curves - What should the goal be for good room acoustics (ie. RT60 decay times) and how do you set a target curve for proper balance?
Powered Speaker Setup Tips - Why do we need powered bass modules in speakers? How to get the most out DSP enhanced speaker systems.
Streaming Audio Options - What is the best way to stream high res audio to your system. How does HEOS fit in? What about streaming spatial audio?
Options for Upmixing Audio - How to assign and process the extra speakers when upmixing from 2CH or 5.1.
In addition to these educational livestream events, we bring you the scoop on hot new innovative products for 2022 and beyond.  Last year 8K AVRs were trickling out with only one input supported. Now we are seeing premium AVRs from Denon and Marantz that offer full 40Gbps support on multiple and/or ALL inputs. DIRAC is coming to the latest generation of these receivers and 4 subwoofer outputs means perfect bass and calibration can be achieved for any home theater system.
The Latest from the Floor
Recent Coverage