Auralex MoPADs Monitor Isolation Review
Auralex MoPADs Monitor Isolation Review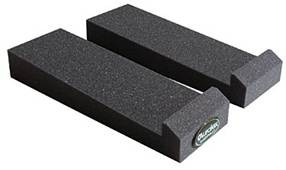 Auralex MoPADs
5 position wedge adjusters (+4,+8,0,-4,-8) degrees
Dimensions: 12" long x 4" wide
Weight Limitations: 100lbs.
Pros
Does fantastic job of decoupling speakers
Variable pitch for wide installation options
Improves fidelity of poorly installed speakers
Cons
Raises speaker 1.25"
Not available in alternative colors
Auralex MoPADs Monitor Isolation Introduction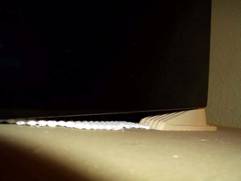 In an ideal world there would be no war, disease or hunger and our loudspeakers would be perfectly placed in perfect rooms for perfect sound. While Auralex probably can't help resolve world issues, they certainly can help with speaker placement, room acoustics and isolation as evident by their isolation pad devices they refer to as MoPADs and the up and coming new acoustically treated room for the Audioholics Showcase home premier reference system .