CEDIA 2016 Expo Show Coverage Page
CEDIA 2016 Expo Show Coverage Page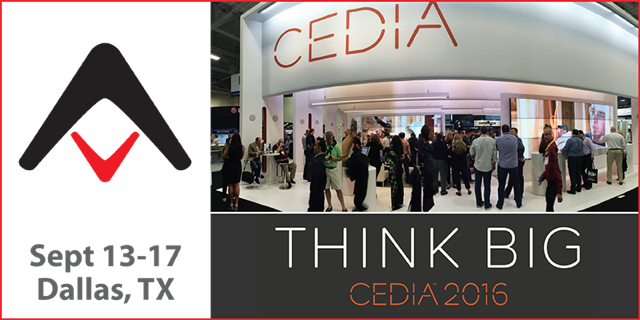 The 2017 CEDIA Expo show is being heald at the San Diego Convention Center in California this year, hosting over 500 exhibitors who will be showcasing their latest Ultra HD audio and video gear and custom integrated solutions.  Our coverage focuses on the latest AV gear that really stood out among its peers at the show.  We're still on the lookout to hear a convincing demo of the infamous upfiring Dolby Atmos Elevation speakers  that Dolby's marketing department pushes as the "preferred" solution, but we won't hold our breath waiting to be convinced. 
We got to listen to some very high end speaker demos from the likes of Goldenear, Paradigm, RBH Sound, JBL Synthesis and more and we covered some of the latest Atmos/DTS:X AV receivers and UHD 4k Projectors and Displays. Last year we were wooed by some impressive sound bars from Polk Audio, Samsung, and especially Pioneer.  We will search for the next generation sound bars that do their best of recreating a surround sound experience from the convenience of just a single box and wireless powered subwoofer. Will this be your "go to"  solution for a guest room or family room?  You'll have to read our reports to find out.
Be sure to watch special 2017 CEDIA YouTube videos and keep an eye on our Facebook and Instagram pages to learn more about all the great gear we saw at the show.   
Check out our << Audioholics CEDIA 2017 Facebook Page>> regularly for live coverage of New product information not seen here.
Also check out our << Audioholics Instagram Page >> regularly for new audio porn images that will make you drool to upgrade your system.
The Latest from the Floor
Recent Coverage