Audioholics 2008 Product of the Year Awards
Audioholics 2008 Product of the Year Awards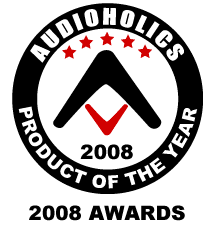 Audioholics 2008 Product of the Year Awards
2008 proved to be a nice incremental year for electronics, with some products managing to carve out distinction among their peers. HDMI continued to advance and televisions began to introduce 120Hz technology en masse, though we think that particular area still needs some work. Overall it was a good year for price drops and added value features.  A/V receivers for example have really pushed the envelop of features and processing at price points unheard of only last year.  We finally have affordable solutions for TrueHD and DTS HD processing via the receiver with all audio formats supported thru a single HDMI connection.   With that in mind, we selected gear in each category that really stood out via our personal experiences, reviews or demo's as well as the market trends set based on performance, features, and value.

Award:  A/V Receiver
Last year Yamaha unveiled their new flagship RX-Z11 11.2 channel A/V receiver.  This time around, Yamaha has offered a second A/V receiver in their Z series lineup.  Although scaled down to 7 channels in a more manageable sized chassis, the RX-Z7 offers many advancements over its flagship older sibling.  For one, the RX-Z7 utilizes the arguably more advanced ABT 2010 chipset with VRS technology from Anchor Bay for all of its video processing with full 1080p upscaling support and video editing even for HDMI inputs.  The RX-Z7 also shares many of the trickle down features of the RX-Z11, including "Preamp Mode" to allow full 7.1 in the Main zone via external amplification while rerouting up to 4 internal amplifiers for the other zones.  Multi point YPAO with standing wave correction, and multiple selectable crossover points per speaker group is available.  In our testing, the RX-Z7 proved to attain true flagship style performance for audio and video which bellies its less than flagship asking price.

MSRP: $2,499 | Buy It Now


Award: A/V Processor
Denon AVP-A1HDCI A/V Processor
The Denon AVP-A1HDCI represents bleeding edge technology that only a select few manufacturers can compete with regardless of price. From its Realta video processing engine, to its sophisticated Audyssey room correction, fully balanced top notch construction and component usage, you're getting Mercedes level performance and refinement at Acura prices. For the ultimate A/V experience and ease of product integration, we recommending pairing the AVP-A1HDCI with the matching Denon POA-A1HDCI 10CH amplifier.  Your high end audio snob friends may snicker at this system, especially since they likely spent 2-3 times more for hollow boxes, but I suggest humbling yourself by saying nothing. You don't want everyone driving the same car you're driving, do you?

SRP: $7,499| Locate a Denon Dealer Online


Award: Stereo Power Amplifier
Emotiva XPA-2 Stereo Power Amplifier
Emotiva is back at it again offering some of the best values in amplification that we've ever seen.  Enter their new XPA series of amplifiers.  These high power, hard hitting amps are high in quality and low in price.  At $799, they certainly won't break your bank account but at nearly 90lbs, you better watch your back while lugging this beast around.  The XPA-2 is capable of delivering clean 250wpc into 8 ohms, 500wpc into 4 ohms and is bridgeable for a whopping 1kwatt of power.  The XPA-2 is not only the most powerful amplifier that has come across our test bench, but it represents the best value in consumer two-channel amplification that we've ever seen. Quite frankly, when we think about it, the XPA-2 is a lone wolf in a pasture of sheepish amplifiers.
MSRP: $799 | Buy it Now Direct from Emotiva

Award: Blu-ray Player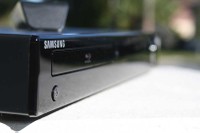 Samsung BD-P2500
Samsung put out a really nice Blu-ray player that integrated Netflix and the newest Blu-ray Profile 2.0 features. The impressive part? It has a street price of under $350. This player also features HQV video processing and scored very well in our internal testing. For anyone looking to get a well-rounded and fully-featured player, this is one to keep your eyes on.

MSRP: $399 | Buy it Now

Award: Floorstanding Loudspeaker System
Salk SongTower QWT

You may not have heard of Salk Sound, but if you have, you were probably intrigued. Their speakers just look so darn good. But looks aren't everything - what really matters is how they sound. While I rarely gush over speakers as much as I have the Salk SongTower QWTs, please note that they are not without their imperfections; just like the imperfections I could find on a supermodel if anyone would ever let me close enough to inspect one. The imaging is very good, the bass very deep and linear, and the detail is amazing. Overall, though, the Salks are a very, very good speaker in a very, very pretty package. With the option of choosing your own veneer and upgrading drivers, there is a pair for everyone.
MSRP: $1695 ($1895 as tested)/pair | Buy It Now

Award: Compact 5.1 System

Orb Audio Mod4 Speaker System

Orb Audio has presented a refreshingly contemporary speaker system that somewhat miraculously couples big, expansive sound with a relatively small form factor. The system is almost infinitely expandable and, with the exception of a few ergonomic snafus, seems very well suited for anyone looking to fill a small to medium-sized room with rich, full sound. We were very pleased with the definition, soundstage and imaging of the speakers. Both music and feature films sounded fantastic on this system. It seemed to us that the Mod4 system was fairly room-agnostic and will sound good in a whole host of differing environments. If you're looking to spend "cube speaker" prices but actually want a system that can play down low and make you feel the bass, the Mod4 system is for you.
MSRP: $2298 ($2778 as reviewed)
| Buy Now

Award: Compact Subwoofer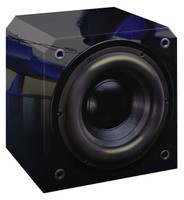 To get good monster bass, usually some fairly mongo subs are required. It is rare to find a sub this small that can not only provide copious bass output, but also can provide deep and accurate bass output as well. While not cheap by some standards, the HRS-12 subwoofers do an excellent job balancing the design and providing outstanding performance without skyrocketing the price. . Considering that the HRS-12s can easily provide better than two thirds of the performance of subs like the JL Fathoms at a mere one third of the price, the HRS-12s are a well engineered, high value product that represents a very good bargain for anyone looking for extreme levels of bass performance at less than extreme prices.
MSRP: $799
Award: Flat Panel Television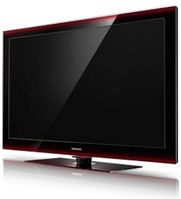 Samsung PN50A760 50-inch Plasma
The Samsung PN50A760 has basically the same feature set as its LCD counterpart (with a few plasma/LCD specific exceptions) and changes only a few styling cues from the 750 generation. As you'd expect, the differences between the two panels (even though they are different technology) are pretty minor. While the Samsung plasma didn't quite do as well as the LCD, it was close enough for me to call it a wash. I feel about the PN50A760 the same as I did about the LN52A750 - I want one. If that isn't a crowning endorsement, I don't know what is.
MSRP: $2,799 | Buy It Now



Award: 720p Front Projector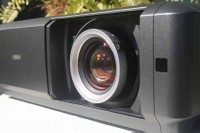 Sanyo PLV-Z60 Projector
This projector really hit us in the pocketbook. It can be found for less than $900 on the street and did a really good job at passing our color and black level tests with, well, flying colors. The projector has an incredible amount of detail, moreso than many other products we've reviewed this year. For this price point it's almost impossible for people to not be severely tempted to go for the ultra-big screen - especially when they can get it for less than the price of most 50-inch flat panel displays.
MSRP: $1,295 | Buy it Now
See also:
Confused about what AV Gear to buy or how to set it up? Join our Exclusive Audioholics E-Book Membership Program!
Recent Forum Posts:
Matt34 posts on January 04, 2009 18:34
If I wasn't having some custom speakers in the works, I would really consider the Salks.

Great year end round-up!
allargon posts on January 04, 2009 18:27
davidtwotrees, post: 502387
Excellent coverage of the products as usual, fellas. And kudos for the choice of the Samsung 25XX model Blu Ray player. I purchased one despite all the terrible online buzz about the 15xx series models and the ensuing class action suit against Samsung. My 2550 is a killer machine and the streaming Netflix and Pandora all up on my plasma make it a giant killer at $350.

So, no issues other than the DTS-HD MA internal decoding snafu? Cool.
I like most of the list. However, I have to ask what's up with the
720p
projector? It's feature list looks very, very nice.
Swerd posts on December 31, 2008 11:13
As a SongTower owner, I of course was extremely pleased (no bias here :rolleyes to see it as your choice for the floorstanding speaker of the year.

Because I owned those speakers, it put me in a position to judge your review of them differently than if I was curious but unfamiliar with them. Your review was tough but honest. It's good to read a review that didn't contain only 5-star praise of a product.

It makes me that much more likely to pay close attention to your reviews of other products. Great job!
jamie2112 posts on December 30, 2008 16:52
Thanks guys another great write up…..
davidtwotrees posts on December 30, 2008 15:12
Excellent coverage of the products as usual, fellas. And kudos for the choice of the Samsung 25XX model Blu Ray player. I purchased one despite all the terrible online buzz about the 15xx series models and the ensuing class action suit against Samsung. My 2550 is a killer machine and the streaming Netflix and Pandora all up on my plasma make it a giant killer at $350.
Thanks for all the wonderful reviews and for such a great website!
Sincerely, David TwoTrees
Post Reply