Top 10 Electronics Gifts for Christmas 2007
Top 10 Electronics Gifts for Christmas 2007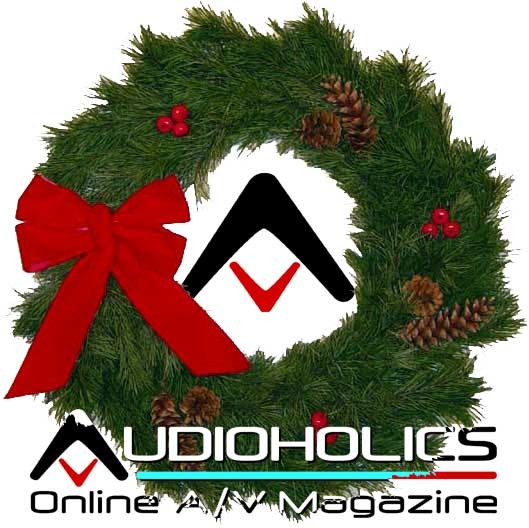 2007 Electronics Holiday Gift Guide
What do you buy for that loved one who has everything? If your spouse or significant other is a consumer electronics, gadget, or home theater buff then hunker down and check out our list of the top 10 "best-of" Christmas gift items that will satisfy any enthusiast at any price range. This list spans the entire price range from pauper to golden-pockets, so everyone is bound to find something that is the absolute best item of the season. Now, you may think that this is a subjective list (and you'd be right.) In our minds, however, you simply can't go wrong and you can trust us to know what's best for your loved one this Christmas season (yeah, that won't come back to haunt us later!) Without further ado, here are the top 10 Christmas gifts you can give this holiday season.
Number 10: Apple iPod Nano
Street Price: $149 | Get the Best Price

Yes, I just put an Apple iPod Nano in my top 10 Christmas Gift guide. Yes, I think Steve Jobs is a dictatorial snob who force-feeds his ideas and products to consumers and yes I think Mac-heads are some of the most annoying people on the planet. This is especially true when you talk to one who spent 10 hours troubleshooting a Mac product because it can't possibly be the Mac's fault (only to find that yes, it is a Mac problem and not the fault of some third-party hardware or software error). But enough about Mac-heads... The iPod nano is a cool toy. And with a price tag of just $150 clams you're going to be one seriously appreciated person when that gift is opened. You cannot appreciate the beauty of an Apple iPod nano until you hold it. It's smaller than you think and the elegance of the product makes me forget about how annoying Steve Jobs and his sycophants are. If this is your budget and your giftee doesn't already own an MP3 player - just get it... before I change my mind.

Number 9: Canon Digital Rebel XTi 10Mpixel SLR
Street Price: $500-600 | Get the Best Price

I broke down and purchased this camera, so this recommendation comes with some "money where my mouth is" perspective. Digital pocket cameras are great for convenience, but when the photo really counts you want something a little more robust. The Rebel XTi is a large improvement over the XT in that it has more pixels and includes an anti-dust mechanism that keeps dust blobs off the camera's LCD panel. If you have a camera buff in the family, especially one who has some existing Canon SLR lenses, this is an awesome gift that will keep them smiling (and snapping photos) throughout the year.

Number 8: Flip Video Ultra Series Camcorder

Street Price: $150 | Get the Best Price

This little beauty is a must-have for the video-impaired. As far away from a "pro" device as you can get, the Flip Video Ultra Series Camcorder allows inexperienced users to record up to an hour of video and then transfer it instantly to their laptop or PC. There are quirks, but they are far outweighed by the cool-factor of having a tape-less video camera that can be stored in your shirt pocket and taken virtually anywhere. The software is on-board and allows you to instantly share your videos via email or the web (including via YouTube). This is a gadget-lover's gadget and will make anyone the envy of Christmas this holiday season.
Number 7: Sling Media SOLO

Street Price: $150 | Get the Best Price

This little beauty earned a Consumer Excellence Award from Audioholics and deserved every bit of it. The SOLO allows you to watch and control your favorite TV channels, DVDs, DVR, etc remotely via your laptop or mobile phone. Did we say remotely? Yeah - if you have a decent Internet connection you can channel surf your home satellite or cable system from anywhere. You can even control the DVR or play a DVD. If you have it at home, you can have it on the road. Think about the NFL game possibilities while you're away for Christmas at Grandma's house...

Number 6: GAMES!!!

Street Price: $50-60

Let's just assume your special love nugget of joy already has a gaming system (and yes this is a man's list, get over it.) What better gift than to slap one or more of the coolest games of the year into a gift bag and present it to your honey-bear at Christmas? But what are the hot titles you may ask? We'll answer the question for you. For Xbox 360 users the titles would be Halo 3, Bioshock, and Mass Effect. Skate, Rock Band, Call of Duty 4 and Dirt would be the titles for owners of either Xbox 360 or the PS3. If you bought a Wii, just go pick up a Bowling, Tennis, Baseball or even a girlie Jump-rope game that involves the controller - I'm sure they'll love it. OK, I have it on good record that Super Mario Galaxy is a very good Wii title as well. In any case, it's hard to lose when you're purchasing one of the year's hottest game titles.
Number 5: New Yamaha RX-V661 AV Receiver

Street Price:
$550 |
Get the Best Price
If your loved one's AV receiver doesn't have HDMI... If it lacks dts... if it doesn't have an on-screen display... If the remote was lost in the far reaches of a plastic-covered couch that smells of wet dog... Basically, if it was purchased prior to 2003 - then it might be a GREAT idea to upgrade to a current model. The new RX-V661 is just one of Yamaha's new AV receivers that sports support for HDMI, iPod, XM Radio, automatic room setup and just about every other creature feature that has crept into the world of electronics over the past several years. It's a man's receiver and it won't break the bank. They'll love the GUI on-screen display and will enjoy the automated room EQ and setup (with included microphone). This is a no-brainer purchase at this budget, so have at it!
Number 4: Usher Audio S-520 Loudspeakers

Street Price:
$400/pair
We insist that loudspeakers have to sound good. It also helps, however, when they look nice to boot. Usher Audio's S-520s are just $400/pair and they sound amazing for the price. In our recent bookshelf speaker shootout, the Usher's held their own and performed at the top of their price point. The beautiful gloss finish on these speakers is unmatched at this price and the extra deep cabinets allow for a deeper frequency response that works well for smaller rooms. These speakers need to be paired with a decent subwoofer if you intend to drive them to their limits or in a larger room, but you have birthdays and extra holidays to deal with that issue at a later date!
Number 3: Optoma HD70 - The 'Projector on a Budget'

Street Price:
$800 after rebate |
Get the Best Price
I try to get as many of my friends as possible into front projection. Tell me, I say, where else can you get a 100-inch screen for under $1000? If you can scrounge up some wall-space and dim the lights you can do front projection. It's not for everyone, but it sure does have its advantages. The Optoma HD70 is a 720p high definition projector that will throw a very pleasing picture onto almost any surface. Combined with a screen (which can be had for as little as $150 more) you'll find the HD70 will allow you to view movies in high definition that rival the local cineplex - depending upon where you live. We just can't imagine anyone on Christmas morning opening up this package and saying "Oh, man, I was hoping for some socks and underwear!"
Number 2: Logitech G51 5.1 Computer Speakers

Street Price:
$150 |
Get the Best Price
Some people would say you can use these for home theater. We won't go that far, but if you know anyone who is using little tiny plastic white speakers for PC audio - this is the perfect gift... of tiny plastic black speakers. OK, but seriously - if you have a PC gamer you want to thrill with a new set of speakers - this is your gift. The G51 system comes complete with a down-firing subwoofer and five satellite speakers. Its controller is weighted and made for hard-core gaming use with separate speaker and microphone mute buttons and even matrix pseudo-surround modes. The speaker shells can even be customized for those who are into modding their rigs.

Number 1: R2-D2 Interactive Droid

Street Price:
$140 |
Get the Best Price
Yeah, it's the perfect geek product. The one that will turn heads at the office and make him the envy of all his peers. It's R2-D2 and he responds to voice commands! Sure he's a bit reduced in size from the "original" but that just means you can get him to fit into tight spaces as he evades enemy battle droids... or something. In any case, having your own R2-D2 means that you can send him voice commands to bring you a drink (OK, so someone has to put the drink in his retractable arm first). He can beep and whistle, dance or even play tag - and that's just before noon. We're just geek enough to think this is cool, and we think your giftee will think so as well. It's one of the consummate Star Wars gifts and you'll have a hard time beating this one in years to come... unless of course you pick up the R2-D2 projector with Millennium Falcon remote control...

Best Stocking Stuffer: USB Missile Launcher
Street Price: $30 | Get the Best Price

If you can't get some street cred with a USB-powered rocket launcher (or start a turf war in your cubicle-filled office floor) then you aren't trying hard enough. The USB missile launcher is a device meant for office workers who simply must rebel against "the man" and his rat-maze-infested cubicle city. With a USB missile defense system you stand a chance at defending your turf and taking out would-be invaders of your personal space (not to mention people out to constantly "borrow" your stapler.) Surely $30 is worth some peace of mind this Christmas? Give the gift of love that only a high speed projectile can give.

fmw posts on December 13, 2007 17:07
Tom Andry posts on December 13, 2007 09:10
Andy Anonymous, post: 341716
I also have it on record that Super Mario World is a very good game…and has been since it came out in 1991. (Sorry, I had to.)
Oops, that was my bad. Edited.
astrodon posts on December 12, 2007 18:06
I bought the R2-D2 robot last year at this time and I must agree with its selection as the #1 gift – it's mega-cool!

P.S. The list price is wrong however. It runs for $120 not $140.
Andy Anonymous posts on December 12, 2007 17:56
I also have it on record that Super Mario World is a very good game…and has been since it came out in 1991. (Sorry, I had to.)
crashkelly posts on December 12, 2007 10:29
Absolutely, I have to get that rocket launcher.

I can't wait to see my office mates faces when I pop them with one of the missles.

Great fun, til someone loses an eye

Awe mom, I promise I won't……


Post Reply
Confused about what AV Gear to buy or how to set it up? Join our Exclusive Audioholics E-Book Membership Program!