2006 Electronics Holiday Gift Guide
2006 Electronics Holiday Gift Guide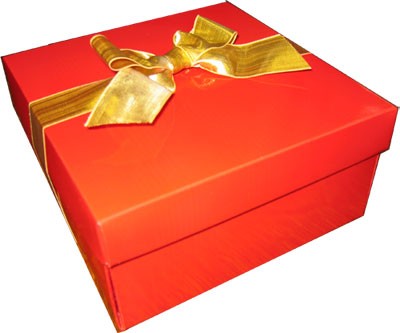 Electronics Gift Guide
This has been an exciting year for electronics. For those looking to find a "techy" gift for that special someone this should be an easy buying season. With a host of new products in both the entry-level and groundbreaking high-end markets there is bound to be a little something for everyone. We filter this recommended list by price to make it easy for you to get the best recommendations for your loved ones... and even your cousin Earl - yeah the one with the comb-over.
Gifts Under $100
Pirates of the Caribbean: Dead Man's Chest 2-Disc Collector's Edition DVD
Price: $35 ($20 street price) | Find Lowest Price Online


About the only negative thing that can be said about this movie is that it seemed like half a movie. Just when the action got to its peak - the movie ended, teasing viewers who have to wait for the third and final installment of the series. Oh well... This movie, in addition to being a hot item for the holidays is a great test disc for that display. Beautifully filmed, and featuring exceptionally deep black levels and details, Pirates of the Caribbean: Dead Man's Chest is a reference DVD every movie-lover will want in their collection. And the audio - wow! Put this on your short list and consider giving it to your loved ones this season - they certainly won't be disappointed!
Alternates: Harry Potter and the Goblet of Fire, Firefly the Complete Series, The Chronicles of Narnia: The Lion the Witch and the Wardrobe
Cars DVD
Price: $30 ($16 street price) | Find Lowest Price Online


Pixar's Cars is clearly one of the best animated films to come out on DVD this year and should be in everyone's collection. The comedy, voice acting and plot are excellent, but the sound is stellar as well. This movie is actually rated G and so the whole family, regardless of age, can get into the action. We even tested it out on our 3-year-old and, while he couldn't focus on the whole movie, there were no plot elements or scary moments that caused any surprises! This is not only a fun gift, it's one that any family with children will watch again and again. Come to think of it, so will we.
Alternates: The Little Mermaid (Two-Disc SE), March of the Penguins, Over the Hedge
Gears of War (Xbox 360)
Price: $59 ($55 street price) | Find Lowest Price Online


Every year there's a game that everyone can't stop talking about... this year it's Gears of War. Gears of War runs on Unreal Engine 3 (considered one of the best available engines in existence for FPS gaming action and graphics) and combines tactical action with survival horror. Yeah, we hear the plot sucks, but the musical score and effects are pretty good and the guns have a chainsaw mode - a chainsaw mode! Come on, that alone is worth the price of admission right there and you know it! The Audioholics crew is going to play this game in network mode for many a night this coming year and we're looking forward to a first-person shooter game that has the best grapghics the Xbox 360 has to offer.
Alternates: Call of Duty 3, Star Trek Legacy, Rainbow Six Vegas, Marvel Ultimate Alliance
Xbox Live Gold Membership (Xbox 360)
Price: $59 ($45 street price) | Find Lowest Price Online


If you know someone with an Xbox 360 system - or perhaps someone who's getting one for Christmas this year - give them the gift of online gaming. Both Standard and Premium Xbox 360 units come with the Silver membership - this is enough to whet your appetite and grant access to firmware and software updates, but it doesn't activate online gaming. And online gaming is almost essential for the Xbox 360. Games are all but crippled without it. This is a great gift for any gaming enthusiast who has an Xbox 360 but hasn't yet stepped up to all that their games have to offer in multiplayer mode. Currently many of the Audioholics staffers have a Gold membership and we are set for a weekly "gaming smack-down" - complete with headsets and wireless controllers... Put one of these under the tree for your favorite gamer and allow them to experience gaming the way it was meant to be.
Kodak EasyShare C433 4MP Digital Camera
Price: $99 ($90 street price) | Find Lowest Price Online


If you have any relatives or friends that are still using - gasp - film cameras, then it's time to launch them into the 21st century. With a 4 megapixel resolution (2304x1728) you can easily print out 8x10 photos. It features a 3X optical zoom and 5X digital zoom. A 1.8" LCD display is big enough to view any images inside or out. The C433 also has a video camera mode that captures video at VGA (640x480) resolution with audio capture and playback. The camera comes with Kodak's EasyShare software allowing users to organize, print and share photos. The camera comes with 16 MB of internal memory and an SD/MMC card can be added to provide up to 2GB of additional image storage.
Impact Acoustics SONICWAVE Component Video Cables | Read the SonicWave Review
Price: $59 (6' terminated cable) | Buy It Now

SonicWave™ Speaker Interconnects by Impact Acoustics are the perfect combination of transparent and neutral, high quality audio reproduction and beauty. 10AWG oxygen-free copper is constructed from 7 bundles of 18AWG conductors for maximum flexibility. A 12mm PVC jacket provides the protection your cables need for a lifetime of performance. Two interchangeable connector options easily attach to the cables and provide configurations for the most common high-end speaker applications. Every speaker placement requirement is unique, so these cables are sold individually to make it easier to buy the cable lengths required for your specific installation.
Logitech Harmony 550 Universal Remote Control | Read the Harmony 880 Review
Price: $129 ($99 street price) | Find Lowest Price Online


Logitech is well-known for their advanced universal remote controls. Their "out-of-the-box" thinking has led to a revolution of "activity-based" remotes which control multiple devices based on the activity that you desire to accomplish. Add to this a well-maintained database of electronics IR codes and a very functional customer service department and you've got a real winner. We have tested several of Logitech's IR-based Harmony remotes and can safely say that they are exceptional and offer a very easy web-based programming interface that your grandmother could enjoy. This particular remote combines their more affordable line with an advanced backlit LCD interface that looks extremely sleek.
DVIGear Super High Resolution (SHR™) Cables
Price: $35 (1 meter cable) | Buy It Now


You can pay a TON for cables at the mass-market electronics store, or you can follow our advice and go with a company that seems to really know what's going on in the HDMI cable industry. DVIGear's Super High Resolution Cables are guaranteed to accept all HDTV resolutions up to 1080p and PC resolutions up to 1920x1200/60 Hz - with lengths up to 10 meters (33 ft.) Longer lengths up to 200 ft. are possible using DVIGear's exclusive Active Cable Correction™ technology. The secret to their incredible performance is in DVIGear's exclusive 22AWG cable – the heaviest gauge available for DVI and HDMI cables, as well as the cable's exceptional low skew – up to 10x lower than conventional cable. These cables are guaranteed to pass HDMI without sparkles or any other cable-induced artifacts.
Etymotic ETY*COM Handsfree Mobile Phone Headset
Price: $49 | Buy Online from Etymotic


Etymotic Research combined its noise-isolating earphone and noise-rejecting directional microphone technologies to produce the most technically advanced headset of its kind. The insert earphone optimizes sound quality and noise isolation, and the close-talking directional microphone allows you to speak softly for greater privacy. With the ETY•COM, clear two-way conversation is possible in very high levels of background noise. The headset is compatible with most Motorola mobile phones and with most other mobile phones requiring a universal, 3-conductor 2.5mm plug and also works with most 900 MHz, 2.4 GHz and 5.8 GHz cordless phones.
Grado SR 80 Open Ear Headphones
Price: $95 | Buy Direct from Headphone.com


These Grado headphones are a pleasure to listen to and will be guaranteed to provide excellent use for either high-end or MP3 music listening. Bass response is solid and accuracy is surprising for a sub-$1000 headphone. Dynamics are solid and bass tends to be punchy and deep with very clean mids & highs (my personal litmus test). The SR80 use a densely pored foam-material 'donut' earpad that does not cover over the driver, making a ring around the outer edge of the earpiece. Grado has also come out with a new, softer earpad which is much more comfy and made of a slightly softer grade of foam than prior models. These headphones can be powered by a portable audio player like an iPod or PC, but a dedicated headphone amp will make the experience even better and will be all but mandatory for any true audiophile.
Alternatives: Grado SR 60 ($69), Sennheiser HD280 Pro ($99), Sennheiser HD580 ($199)
Apple 1GB Shuffle Metal (2nd Generation)
Price: $80 (good luck finding a discount) | Find Lowest Price Online


It's small, tiny, and overpriced - but it's still really cool. It's the world's smallest digital music player and at just $79, the 1GB iPod shuffle falls into our "actually-affordable-as-a-casual-gift" category. It basically lets you wear up to 240 songs on your sleeve. Or your lapel. Or your shoe. Clip on iPod shuffle and wear it as a badge of musical devotion, or just be the coolest uncle in the planet by handing your niece or nephew one of these for Christmas. This new model improves upon the old by almost folding it in half and taking on the brushed metal look that Apple-fans love to hate.
Pacific Designs Ruckus Laptop Messenger Bag
Price: $60 | Buy Direct from Pacific Design


The Ruckus Laptop Bag Collection merges fashion and function with its innovative, lightweight and slim design, coupled with laptop protection and multiple storage compartments to accommodate all of today's communication and entertainment devices. Both the Ruckus Laptop Backpack and the Ruckus Laptop Messenger Bag are up to 30 percent lighter than other similar laptop bags, super slim, constructed of water-resistant materials and loaded with thoughtful and functional organizational features. Features include an ergonomic shoulder strap structure, 360 degree laptop protection, dedicated media storage, an AC/cable zipper pouch, a protective iPod/MP3 pocket, a "seamless" water-resistant compartment, and a felt-lined luxury items pocket.
Rives Audio Test CD 2 | Read the Review
Price: $21 | Buy it Now from Rives Audio

Got a tweaker in the house? How about a subwoofer, SPL meter and a CD player? The Rives Audio Test CD is a unique and inexpensive way to determine room and speaker response. It has 1/3 octave precisely calibrated test tones from 20 Hz to 20 kHz for flat response and a series of test tones which compensate non-linearites of the classic Radio Shack SPL meter traditionally used for home theater calibrations. Armed with your trusty Radio Shack SPL meter this Test CD 2, you now have an inexpensive and more accurate way to integrate your sub into the rest of your system and do your best to tame those nasty standing waves. We feel this is a great product to give that tweaker in your life - and it's that perfect "stocking-stuffer" size, too.
Gifts from $100 - $500
Oppo DV-970HD DVD Player | Read the Review
Price: $149


Oppo has seemingly cornered the market on buzz, becoming the "Apple Computer" of rumor and forum discussion. Following the success of their flagship (and still shipping) OPDV971H upconverting DVD player, they naturally felt inclined to release a new upconverting DVD player that also handles SACD (via PCM conversion) – for $50 less. Now, before you fall off your chair and pull out your credit card, realize that this is a different player. Instead of the Faroudja video processing, this new player utilizes a different chipset and scores slightly lower in our video performance testing. However, for those using 42" or smaller screens or for anyone looking for a bargain upconverting player, it's going to be hard to turn away the additional features provided by the DV-970HD.
Alternatives: Oppo OPDV971H ($199 or $229 for DV-981HD), Denon DVD-1730 ($169)
Apple iPod 80GB
Price: $349 (good luck finding a discount) | Find Lowest Price Online


Yes, we're pimping iPods just like everyone else. They're small. They're fun. They make Steve Jobs very rich. Take everything you loved about iPod and add video, some more storage, shake, and stir. With 30GB (7,500 songs) and 80GB (20,000 songs) models the 1/2-inch thin iPod packs the entire MP3 experience into an impossibly small design. With it's video support this is a cool device that is perfect for anybody wanted to stay ahead of the pack. Hey, we're not ones to easily fall for the Apple-hype machine, but this is certainly a very cool toy to give anyone for Christmas, so put it on your short list and give your loved ones the gift of music.
DataColor SpyderTV | Read the SpyderTV Review
Price: $229 ($199 street price) | Find Lowest Price Online ]


Have you ever noticed that all the TVs in a retail showroom look different and wondered which one was right? If any? Have you ever tried to adjust your TV settings to get a better picture and never quite gotten it right? SpyderTV takes the guesswork out of improving your TV picture. It doesn't rely on the human eye, which is subjective. Instead it uses the Spyder, a scientific colorimeter that replaces the human eye. The Datacolor SpyderTV colorimeter and software deliver an easy-to-use solution for optimizing any TV for a better viewing experience. SpyderTV scientifically measures contrast, brightness, color, tint, and color temperature presets on your TV and helps you make the necessary adjustments to dramatically improve your picture quality. SpyderTV supports Plasma, RPTV, DLP, LCD and CRT TVs.
Alternates: DataColor SpyderTV Pro ($499 street price) adds RGB grayscale calibration
APC H10 Power Conditioner/Voltage Regulator
Price: $329 | Buy It Now]


Sure, you can just get a surge protector for $10 and pray it works. On the other hand, with a few thousand dollars invested in home theater equipment you might want to be a tad more cautious. APC's H10 series gives you an unprecedented value in a unit that features noise filtering, surge protection, and automatic voltage regulation (yes, I did say voltage regulation) for under $350. It's also UL approved, unlike many (dare I say most) other power conditioning products, including those that costs about as much as a large LCD television and promise to make your colors more vivid, increase the size of your soundstage, and make standard definition television look like high-def. We use these (and the more robust S-series) in our reference systems - need we say more?
Alternates: APC H15, APC J10, APC J15, Tripp Lite Isobar Premium HT10DBS
DVIGear 4x1 DVI + HDCP Switcher
Price: $349 | Buy Online from DVIGear

Want to switch some high definition video content, but your receiver doesn't handle HDMI or DVI? The DVI-4141 is a high-performance, HDCP compliant DVI Switcher that delivers superior performance and reliability for a broad range of PC and HDTV applications. Designed to meet the most demanding installation requirements, these units are housed in a rugged, yet extremely compact enclosure. Each unit is compatible with the full spectrum of single-link DVI signals with pixel rates up to 165 MHz (1.65 GBit/sec.), which allows them to accept HDTV signals with resolutions up to 1080p and PC resolutions up to 1920x1200 / 60Hz.
Microsoft Xbox 360 Premium Edition
Price: $399 | Find Lowest Price Online]

Drool. Wipe. Repeat. The Xbox 360 is powered by an IBM PowerPC-based CPU with three symmetrical cores each running at 3.2 GHz. It also carries a custom ATI graphics processor with 10 MB of embedded DRAM that can render 500 million triangles per second and output native 16:9 HD content. In other words, it's hot and your loved one needs it (are you reading this, Honey?)The Premium Edition has a 12x dual-layer DVD-ROM drive, which plays both the game media and progressive-scan DVD movies right out of the box. For game-save and media storage, users can choose between the detachable and upgradeable 20GB hard drive, or a separately sold 64MB flash Memory Unit. Along with storing files, the hard drive will make the Xbox 360 backward-compatible with part of the existing Xbox game library. If you want an Xbox, but can't afford the trimmings - go for the Core System which is priced at a cool $299.
Alternates: Playstation 3 (~$1000 if you can find it), Nintendo Wii ($550)
x-sub Subwoofer | Read the Review
Price: $199 | Buy it from AV123

The first subwoofer in the x-series of speakers and electronics; the x-sub is perfect for smaller home theater and music systems. The x-sub boasts strong output into the high 20 hz region, great attack and decay times and thanks to its folded, slotted porting, virtually no port distortion. At an unbelievable $199 price - we're recommending buying two to help smooth out bass response in your home theater room. We've often said that two subs are almost always better than one - and now we have access to an affordable product that can be used to prove our point.
Axiom Audio M22 v2 Bookshelf Speakers | Read the review
Price: $460/pair | Buy Direct from Axiom Audio


Unless you've been living under a rock for the past several years, you know that Axiom Audio makes some excellent speakers for the money. They sell direct-to-consumer and offer a significant performance value. If your loved one is in need of an upgrade for their home theater, the M22ti bookshelf loudspeakers from Axiom Audio are a great place to start. At just $460/pair these speakers are a great first step to take someone you love from a cube speaker system to something more substantial and accurate. Want to set up a full 5.1 home theater system? Try the Epic Grand Master system for only $1,700 which adds a VP100 center channel, QS8 surrounds and an EP175 subwoofer.
Pioneer VSX-816-K AV Receiver
Price: $299 ($270 street price) | Find Lowest Price Online


This Pioneer mid-level receiver give you 7 channels of high-powered amplification (110W rated) that can power any entry-level home theater system with ease. Want options? How about on-screen display, 3 component video inputs, XM Satellite Radio, WMA9 Pro compatibility and the MCACC automatic setup system to configure the correct delays and levels for your system? Yeah, not bad for under $300. These features either didn't exist a couple years ago or were found at the $500 and up price points. Technology is having a nice ripple effect. DSP modes include DTS-ES Discrete, DTS 96/24, DTS Neo:6, Dolby Digital EX, and Dolby Pro Logic IIx. The receiver is available in black (K) and silver (S).
Alternates: Yamaha RX-V461
SanDisk Sansa e250 2GB MP3 Player with Color LCD
Price: $199 ($110 street price) | Find Lowest Price Online


The Sansa e250 MP3 players are one of the hottest tickets this year for music, photo, and video clip playback. The very attractive, sleek design includes a 1.8-inch TFT color screen with advanced navigational features and an easy to use interface. A durable metal backplate helps this to be one of the more durable media players on the market. It provides a microSD card slot for content portability and you can get up to 20 hours of battery life (based on continuous, standard playback of 128Kb MP3 files). Included is a digital FM Tuner with on-the-fly FM recording and it even allows for voice recording. It is USB 2.0 compatible and comes with a 1 Year Manufacturer's Warranty. These players are available in almost any size up to 8GB. With no moving parts they are more durable than a drive-based system.
Alternates: Sansa e140 1GB, Sansa e260 4GB, Sansa e270 6GB, Sansa e280 8GB, Sansa e280R Rhapsody 8GB
Toshiba HD-A1 HD DVD Player
Price: $499 | Buy the HD-A3 Now


How could we have a holiday gift guide and not include the Toshiba HD-A1 HD-DVD player! The Toshiba DVD player was the first to offer consumers a taste of the future and we are exited that this format will only get better as it progresses. The HD-A1 although operationally slow really started to shine with the recent firmware upgrade 2.0. The Toshiba HD-A1 is also very capable at converting standard definition DVD and scores remarkably high on the HQV benchmark tests. All faults aside, the player when used with reference HD DVD titles like The Chronicles of Riddick is eye candy for the videoholic, this coupled with its tank-like build quality earned it a spot in our Product of the Year Awards. We can't wait to review and evaluate the generation two HD DVD players.
Confused about what AV Gear to buy or how to set it up? Join our Exclusive Audioholics E-Book Membership Program!