New Slappa Laptop Case Product Line
SLAPPA Distribution LLC, today announced the launch of its new diverse line of laptop storage cases and bags. The line, as described by SLAPPA's website ( www.slappa.com ) currently features four new designs ranging from shoulder bags to backpacks, and offers one model that features the same HardBody xEVA shell featured on the award winning CD and DVD case lines. The entire line utilizes unique mixtures of tactile materials, incorporates functional designs and of offers maximum protection. In addition to the four new models displayed on the website, the company plans to offer three more new laptop cases in the next three weeks.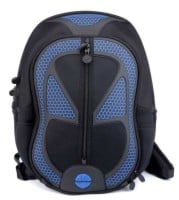 "Over the past year we have worked on developing a line of laptop and multi-purpose storage cases based on the tremendous amount of input we have received from our customers, and as such have come up with a line that we believe is unrivaled," said SLAPPA President Dominick Martinetti. "A great attribute to this line is it can be used by business people and college students with laptops, DJ's with laptops and mixing consoles, or for general daily use. In this line we focused on functionality and tried to throw in every little detail that a laptop/electronic gadget user would want".
Some of the extra features found in the new SLAPPA line include rainproof zippers with double zipper pullers and secure lock zipper heads + combination locks that enable the user to lock each compartment of their case, rubberized name tags to easily I.D. your case, hide-away retractable carry handle (on the HardBody case), new water resistant Buck-Blast material (Metro Case), rain proof scuba-prene (Velocity bag), options of messenger straps OR traditional backpack straps and removable comfort shoulder straps with SmartClips adjustment systems. Also, each laptop case comes with a removable phone/digital music player case (featuring a stainless steel belt clip with epoxy finish).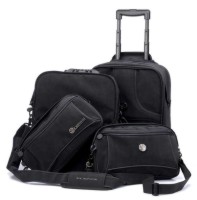 Mr. Martinetti continued, "A digital lifestyle means lots of gear to protect. Whether you are a working DJ, a gadget happy road warrior, or just regular Joe (or Jane) Commuter, this new line is far from being limited to just a laptop storage solution. These products can also accommodate mixing consoles, tricorders, gaming consoles, mp3 players, accessories and many more digital audio/video devices."
The SLAPPA Laptop case line is now available for pre-order at special pricing at www.SLAPPA.com . Product will ship on Sept. 20, 2005. Normal prices range from MSRP $69.99 To $129.99, but with the pre-order specials they are starting at $59.99-109.99 for the month of September.
About SLAPPA Distribution LLC
SLAPPA Distribution LLC. is a distributor of digital storage cases and accessories for digital products that are sold under the "SLAPPA" brand name. SLAPPA products have been recognized as "ground breaking" and "the best available", and can be found at retail outlets around the globe. Total Impact's innovative team continues to produce quality style savvy designs for digital gear, such as CD/DVD storage cases. For more information on SLAPPA, visit the website at www.slappa.com .