Audioholics SOTU Trade Show Event New Products & Tentative Schedule
Audioholics SOTU Trade Show Event New Products & Tentative Schedule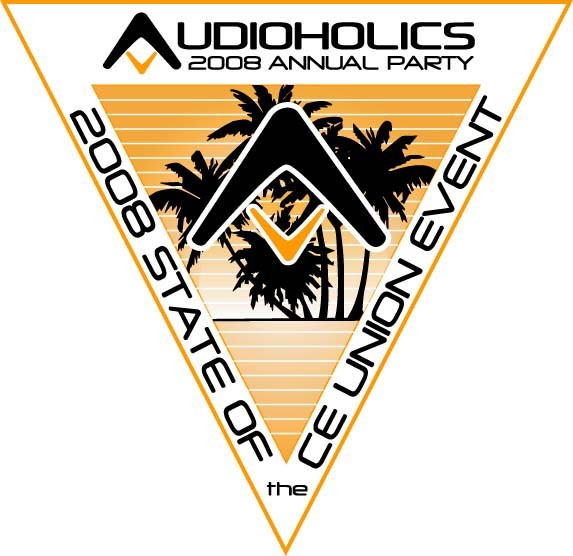 SOTU
FREE FOOD, FREE Product Giveaways & Party Swag, FREE Educational Seminars, and.......
We've been touting all the great food, prizes and party swag giveaways at our 10th Annual State of the CE Union (SOTU) Event this October 23rd and 24th at the Disney Dolphin resort in Orlando Florida. But, what is equally impressive is the new array of electronics and speakers that will be debuting at our event via our 6 state of the art demo rooms and showfloor convention areas. The buzz words for this show will be: HDMI 1.3 A/V receivers, Blu-ray players, Class D amplifiers, multi subwoofer speaker packages, 1080p projectors, self termination cabling solutions..... More specifically we will see New affordable HDMI 1.3 receivers with TrueHD / DTS HD processing, New Blu-ray players from companies you've been waiting for, and high end speaker systems at not so high end prices from some of the most reputable names in the industry.

As the event draws closer, we will be providing more details but for now, it's safe to say expect all new loudspeaker products from Emotiva Audio and EMPtek (division of RBH Sound). Marantz and Yamaha will be unveiling all new electronics many of which will be demoed at the show. Epson's got a few tricks up their sleeves that will surely please the eyes every bit as much as your ears. Dolby and Pioneer have teamed up for a hush hush demo that we simply cannot reveal any details to yet. Suffice it to say, last year Dolby put on a full discrete 9 channel music A/V surround demo (with 4 height channels) that tantalized all of our attendees. Audyssey labs will be demoing some really trick new EQ features that will show up in products shortly.
While you're walking between demo rooms, check out all the cool new products on display from other show sponsors including: Impact Acoustics, PlanetWaves, Seymour Audio, Dayton Audio and many more.
So with all of these state of the art demos of never before seen products, great food and fun, what are you waiting for?
> REGISTER NOW <
> Don't forget to enter our $3600+ 5.1 A/V System Giveaway <
September Special
If you are an industry professional / custom installer or dealer, we will waive the $75 registration fee for up to two people in your organization.  Please fax us a copy of your business card with the registration form.
> REGISTER NOW <


> Book your Hotel Room < (click step 2) at our special rate of $195/nt NOW.  This room block is over 70% sold out and this rate won't be available soon.
About the Demo Rooms

The Dolphin resort offers one of the largest convention spaces in the entire southeast.
Check out the
map layout of the floorspace
with the demo rooms being in Europe 5 - 10.
| | |
| --- | --- |
| Demo Room | Exhibitors |
| Europe 5 | Yamaha / EMP |
| Europe 6 | Epson |
| Europe 7 | Marantz / Snell |
| Europe 8 | Audyssey |
| Europe 9 | Emotiva |
| Europe 10 | Dolby/Pioneer |
Rest assured these rooms are well suited to yield impressive multi channel high definition demonstration results that will delight your visual and auditory senses.