Monoprice 2CH/3CH/5CH and 7CH Amplifier Comparison Preview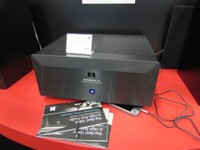 Monolith took the internet by storm with their 7x200 Multi-Channel Home Theater Power Amplifier. Monoprice has answered the calling to offer 2CH, 3CH and 5CH versions of this field tested, impeccably built amplifier. Starting at just $999, you can have the 2CH version of this meaty Class AB amp that will dish out a solid 200wpc continuously (8 ohm). Give your AV receiver a shot of adrenaline by picking up one of these babies today. Your speakers will thank you.
Monoprice is offering 2CH, 3CH and 5CH versions of their awesome 7CH amplifier that made everyone take notice last summer. Starting at $999, you will get 200wpc that will make your speakers sing.