Loudspeakers Buying Guide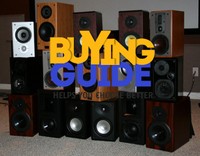 A loudspeaker is an electromechanical transducer that converts electrical energy into mechanical vibrations. One would think this process is trivial enough to produce similar results in all loudspeakers. In an ideal world this may be possible. However, we do not live in an ideal world.
In this practical buying guide to loudspeakers, we explain various types from 2-way to 3-way, ported to bass reflex, and what all of the audio terms mean to help you make better purchasing decisions.