4 Free Audio Recording Software For a Mac Compared
4 Free Audio Recording Software For a Mac Compared
by
Zahub Shahid
—
May 20, 2018

Online content creation is becoming more prominent thanks to the power of the internet and the relevance of digital social media. Videos and podcasts are seeing massive growth and saturation, both of which require exceptional audio quality. In order for your content to come out on top, the right tools are required but sometimes a free alternative is necessary to get started. In this article, we will be going over 4 free audio recording software programs for Mac computers exclusively. The only time you would have to spend money on these would be if you chose to make in-software purchases or if you decided to upgrade to the full version. The best part about these audio recording software programs is how easy they are to use so beginner level content creators won't become overwhelmed. Let's get into it:
Apowersoft Audio Recorder for Mac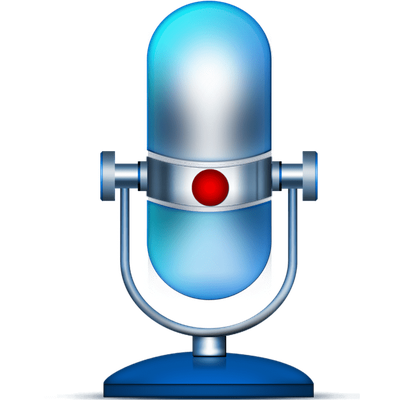 Picture a world where audio recording software not only records your voice, but can record audio from any website, video, or music streaming service on the internet. Our list starts strong with one of the most versatile audio recording software programs out there for Mac owners. Apowersoft is loaded with a plethora of features to help users achieve high quality audio recordings.
Apowersoft features include:
Converting audio format to MP3, WMV, WMA, M4R, and more
Burn CD's
Record online audio from any audio source or radio stream
Schedule audio recording so you can record and start at any time you like
Audio editing for custom ringtones from the audio you record 
Recording vocals in Apowersoft can be done by clicking the big red button at the bottom left hand corner. The pause button is right beside the recording button so you can stop the recording and resume whenever you deem fit. The library feature in Apowersoft is unique because it gives users access to all of their recorded audio files and to add custom thumbnails to get rid of the default music symbol that appears automatically on mp3 files. This allows for customization and organization methods so users can recognize their desired audio files without any sort of hassle. Try Apowersoft for yourself and you won't regret the decision.
Garageband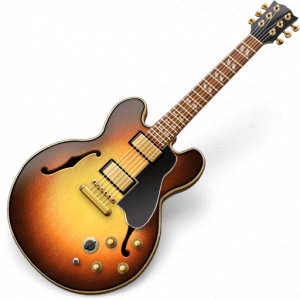 Originally released in 2004, Garageband is one of the most well-known audio recording software products available. The main focus of Garageband is creating music and podcasts, but it can do much more. Comparing the Garageband of today with the 2004 version is really jaw dropping when you look at all the new features and plug-ins that have been implemented into it.  Apple has done an amazing job keeping the software current over the last 14 years. Constant updates of their plug-ins, along with a dizzying amount of instrumental loops and vocal effects just goes to show Garageband can hold up and compete with other professional audio recording software.
Some of the newer features today's version of Garageband range from:
Built in Music Lessons
MIDI-Editing
Mixing and Mastering Tools
Drum, Guitar, and Piano Loops
Beat sequencer
Editorial Note on Transport Controls:

I would like to commend Apple for finally moving the transport controls to the top of the screen instead the bottom much like the more professional audio recording software Logic Pro X (also exclusively for Macs, however it's not free)

As you can see the transport controls are no longer on the bottom so the horrors of trying to hit play and rewind by going to the bottom of the screen are finally gone.
iScream Audio Recorder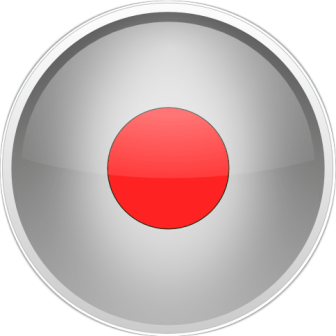 iScream is a downloadable audio recording software is great for short bits that you may want to use for YouTube videos or even ad-libs that you want to put into your music. This software is fairly basic and doesn't offer the most number of features or plug-ins, but that's what iScream is really meant for. The amount of audio formats this software supports reinforces just how rudimentary it really is. iScream only supports MP3, AAC, and WAV so your options are limited. That's not to say the quality of your audio will suffer.  iScream does an excellent job of recording high quality, short bits of audio quickly and easily.  To record, you simply click the icon and it starts recording. To stop, you click the icon again and it stops recording saves the audio to a pre-set location. iScream is nothing fancy, just an audio recording software for people who appreciate the simple things in life.
Audacity

Although Audacity can run on a windows PC as well as a Mac, and we included it in our article 6 Free Software Every Audiophile Should Download,  we felt it would be criminal to leave this highly reputable audio recording software off the list. Like Garageband, Audacity is a well-known free audio recording and audio editing software for starting musicians. Audacity is best known for its ability to record and edit audio with endless amounts of effects and plug-ins that come with it. I used Audacity a lot when I made YouTube videos mainly to remove background noise and fuzz from my audio as well as adding bass to my vocals.
Some features Audacity offers are:
Noise Reduction
Equalization
Bass Boost
Compression
Echo
Change Pitch
Change Speed
Audacity is one of the most effective  and most trustworthy audio recording software products out there.  If you can master Audacity your audio will sound as grand as if it came from a professional audio engineer.
Take Your Pick
All the audio recording software listed above will definitely help beginners gain experience and knowledge towards audio recording. Keep in mind that the free options on this list aren't going to give you the same experience or the high number of tools to work with like other high-end audio recording software will. One thing I can assure is that once you are able to master and maneuver around these free audio recording software programs you can take your audio quality to the next level.