Loudspeaker Double Blind Test and Demo Flaws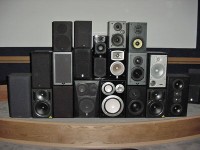 What is the point of a listening test? For the listener, the intent is easy to identify. They are (often) thinking of buying a product. But when a short demo isn't enough, what options do you have? The obvious solution is third party validation. Manufacturers will often try to sell you the line that their speakers are as good as speakers many times their price. They'll even run their own tests (often Single or Double Blind) to prove that the participants couldn't hear a difference between their and another speaker. But what are they really saying? We break it down for you and show how these claims prey on people's lack of statistical understanding.
We reveal flaws in loudspeaker demos and double blind tests so you can cut through the nonsense and make an educated purchasing decision. Not all "blind" tests are without bias as we explore herein.