Playstation 3 vs. Xbox 360
Playstation 3 vs. Xbox 360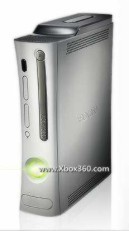 E3 Wrapup and Ongoing Discussions as the Dust Settles
As this was the week for major gaming platform announcements at E3, including both the Xbox 360 and Sony's new Playstation 3, we decided to give a quick run-down of the differences and similarities between the two platforms based on the information that is now wildly circulating around the Internet. This could be considered the Playstation 3 vs. Xbox 360 comparison for all who are looking to make a purchase this coming year.
Overview of the Playstation 3 - What's So Amazing?
The big deal with the Playstation 3 is that it sports Sony's new Cell Processor that was jointly developed by IBM, Sony Group and Toshiba Corporation. It also features a new graphics processor (RSX) co-developed by NVIDIA Corporation and SCEI, and XDR memory developed by Rambus Inc. To really rub it in, it also adopts BD-ROM (Blu-ray Disc ROM) with maximum storage capacity of 54 GB (dual layer), enabling delivery of entertainment content in full high-definition (HD) quality, under a secure environment made possible through the most advanced copyright protection technology. To match the accelerating convergence of digital consumer electronics and computer technology, PS3 announced support for high quality display in resolution of 1080p in addition to 720p/1080i.
The computational power of the system itself sports the equivalent of 2 teraflops, meaning that entirely new graphical expressions that have never been seen before will become possible. In games, not only will movement of characters and objects be far more refined and realistic, but landscapes and virtual worlds can also be rendered in real-time, thereby elevating the freedom of graphics expression to levels not experienced in the past. Gamers will literally be able to dive into the realistic world seen in large screen movies and experience the excitement in real-time. If you saw the E3 video - real time game engines now look about as good as the Final Fantasy movie.
Overview of the Xbox 360 - First to Market and Media Center Dominance?
While the Playstation 2 had a much beter presentation, giving consumers a really in-depth look at the software and hardware behind the name, Xbox chose instead to utilize the MTV venue for making its big announcement. Details were scarce and game footage, scarcer, but the Xbox 360 didn't fail to impress those who managed to weed through the marketing hype and glean some interesting facts from the presentation.
Microsoft is positioning the Xbox 360 console as the center of a digital connected home - providing much more than just game play. The way they are talking about it, it almost seems like it could even supplanting the Media Center PC. Powered by a custom-made IBM PowerPC-based three-core chip running at 3.2GHz, and supported by 512MB of GDDR3 RAM, the new Xbox has the raw processing power to deliver more than all but the most hot-rodded PCs can today. Video and graphics performance is powered by a new ATI GPU running at 500MHz, with 10MB of embedded DRAM.
The Xbox 360 will ship with a 12X dual-layer DVD-ROM drive, no announcements for HD-DVD or Blu-ray Disc integration has been inferred or announced. In addition it has three USB 2.0 ports, two memory unit slots (unspecified), and support for four wireless game controllers (unspecified whether Bluetooth or IEEE 802.11g). It supports progressive-scan DVD movies and nearly all DVD and CD formats with the notable exception of DVD-Audio and SACD. Users will be able to use the Xbox 360 as a "home base" for their digital media files and can rip MP3s to and from portable media devices or Windows XP PCs, as well as rip music to the Xbox's detachable (and upgradable) 20GB hard drive. For networking, the Xbox 360 includes a built-in ethernet port and support for 802.11a, b, and g flavors of Wi-Fi. If Microsoft can position the Xbox 360 as a great gaming machine as well as an effective Media Center it may be on to something big.
Lets compare the two platforms below, paying attention to GPU and CPU specs as well as format and connectivity options and support.
Feature
Xbox 360 Details
Playstation 3 Details
Photo

CPU

Xbox 360 Processor

Three Symnettrical PowerPC-based CPU cores each running at 3.2GHz each
Two hardware threads per core; six total
VMX-128 vector unit per core (3 total)
128 VMX-128 registers per hardware thread
1 MB L2 cache

Cell Processor

PowerPC-base Core @3.2GHz
1 VMX vector unit per core
512KB L2 cache
7 x SPE @3.2GHz
7 x 128b 128 SIMD GPRs
7 x 256KB SRAM for SPE
*1 of 8 SPEs reserved for redundancy total floating point performance : 218 GFLOPS

GPU

Custom ATI graphics processor

10MB of embedded RAM (eDRAM) framebuffer
48-way ALUs (parrallel floating-point dynamically scheduled shader pipelines) for Vertex or Pixel Shader processing
Unified shader core architecture
500 million triangles per second
16 gigasamples per second fill rate using 4x MSAA (16 filtered and 16 unfiltered texture samples per clock)

RSX @550MHz

1.8 TFLOPS floating point performance
Full HD (up to 1080p) x 2 Channels
Multi-way programmable parallel floating point shader pipelines

Sound

Dolby 5.1, DTS, LPCM, DPLII, etc
Supports 48KHz, 16-bit audio
320 independent decompression channels
32-bit audio processing
Over 256 audio channels

Dolby 5.1, DTS, LPCM, etc (cell -based processing)
Support for Blu-ray Disc audio formats unknown but assumed
Memory

512MB of 700MHz GDDR3 RAM
Unified memory architecture
128-bit interface

256MB XDR RAM Main RAM @3.2GHz
256MB GDDR3 VRAM @700MHz

System Bandwidth
Memory Interface Bus: 22.4GB/s
Memory bandwidth to EDRAM: 256GB/s
Front side bus: 21.6GB/s
Main RAM: 25.6GB/s
VRAM: 22.4GB/s
RSX: 20GB/s (write) + 15GB/s (read)
SB: 2.5GB/s (write) + 2.5GB/s (read)
System Floating Point Performance
1 TFLOP
2 TFLOPS
Storage & I/O

HDD: Detachable/upgradeable 20GB hard drive
USB: Three USB 2.0 ports
Memory: Two slots
Optical: 12x dual-layer DVD-ROM

HDD: Detachable 2.5" HDD slot
USB: Front x 4; Rear x 2 (USB 2.0)
Memory Stick: standard/duo, PRO
SD: standard/mini
Compact Flash: Type I, II
Optical: Universal BD Drive
Communication
Xbox 360 Details
Ethernet: 10/100/1000 BASE-T
Wi-Fi ready: 802.11a/b/g
Ethernet: 10/100/1000BASE-T x 3 (1 input, 2 outputs)
Wi-Fi: IEEE 802.11b/g
Bluetooth 2.0 (EDR)
Controller
Wireless Controller support (up to 4)
Bluetooth (up to 7)
USB 2.0 (wired)
Wi-Fi (PSP)
Network (over IP)
AV Output
Supported: 480i/480p/720p/1080i
HDMI/DVI selection unannounced
AV Multi Out
Digital audio (optical) output
Supported: 480i/480p/720p/1080i/1080p
HDMI x 2
AV Multi Out
Digital audio (optical) output
Media Supported/Compatibility
Backwards compatible with SOME Xbox titles
CD-ROM/CD-DA
DVD-ROM/DVD+/-R/RW
Backwards compatible with PS 2 & PS
CD-ROM/CD-DA/SACD/Dual Disc
DVD-ROM/DVD+/-R/RW
BD-ROM/BD-R/BD-RE (PS3 native is BD-ROM)
Online Features

Instant, out-of-the-box access to Xbox Live features with broadband service, including Xbox Live Marketplace for downloadable content, gamer profile for digital identity, and voice chat to talk to friends while playing games, watching movies, or listening to music

Video camera ready

Playstation 3 Details TBD
Controller Photo

More Info
For raw processing power, the specs seem to favor the Playstation 3. This was not helped by the fact that Xbox has not shown much footage of its upcoming games while Sony practically barraged E3 attendees with about 2 hours of demos, real-time game engine samples and technology showcases. The Xbox, however, has the added bonus of its Live network integration which will allow an amazing amount of online real-time collaboration - all of which can occur concurrently with game play or other use of the console. And make no mistake, Xbox Live is very impressive on the 360.

The new Xbox also includes a free Xbox Live Silver subscription, enabling users to experience some of the Live phenomenon without having to pay an additional monthly fee just to see what all the fuss is about. Microsoft's first to market approach and push for a central media center solution will be interesting to watch as consumers decide which direction to take in 2006. One thing is for sure, the face of gaming has taken yet another quantum leap and has been forever changed.
Confused about what AV Gear to buy or how to set it up? Join our Exclusive Audioholics E-Book Membership Program!