Speaker Cable Reviews - Faceoff 2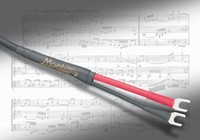 With a dozen different cables, we introduce Speaker Cable Faceoff 2! After almost two years of objectively writing about speaker cables for A/V applications and dispelling a majority of the myths surrounding them we have come to find an audience appreciative of our efforts with enthusiastic desire for us to measure just about every cable on the market. While we would love to accommodate such requests, this would certainly be a daunting task, one which would require a full time staff. To be more practical we have come up with a Speaker Cable Face Off series of articles in which we feature a handful of popular cables currently being sold in the consumer marketplace.
With a dozen different speaker cables in the mix, we introduce Speaker Cable Faceoff 2! Which cable measures best? Find out by reading.