Fiio X7 Android-Based Digital Audio Player Review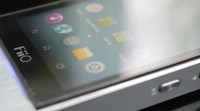 The X7 is the latest flagship Digital Audio Player (DAP) of growing Chinese audio company Fiio. The DAP is the first android-based device of the company with an incredible array of features including a patent-pending exchangeable headphone amp module. Also featured is a 3.97 inch multi-touch screen complete with Fiio's own dedicated music app and option to play streaming services such as Spotify and Tidal. Is this the end-game DAP for an audiophile's portable needs? Read the review to find out.
We review the X7, the latest touch-screen Android-based DAP from Chinese audio giant Fiio. It hosts a plethora of features including an exchangeable amp module and ability to use streaming services.