ALO Continental Dual Mono DAC/Amp Review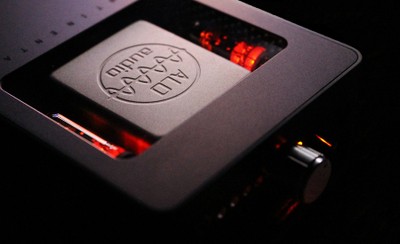 Summary
RMS per channel, both channels driven:
SE
80mW into 32 ohms
95mW into 50 ohms
75mW into 150 ohms
60mW into 300 ohms
BAL
125mW into 32 ohms
145mW into 50 ohms
110mW into 150 ohms
95mW into 300 ohms
Input impedance SE: 10k
Input impedance BAL: 50k
Output impedance SE and BAL: < 1 Ohm
Executive Overview
ALO Audio is an Oregon-based company who have quietly taken over the audiophile scene with their portable headphone amplifiers, interconnects and cables. Also a redistributor of notable headphones from Audeze, Sennheiser and Beyerdynamic, they are no strangers to the music scene. With their workshop situated in Portland, the team claim to be music fans first and craftsmen second. As such, there is a heavy emphasis placed on personal audio with each of ALO's products breaking the boundaries of the subjective listening experience.
As such, ALO's recent release: The Continental Dual Mono DAC/Amp is the result of many hours of collaboration between ALO Audio and Vinnie Rossi of Red Wine Audio. Coming in at $,1495, this device is not particularly cheap, but has many notable attributes. Part of the set-up features a hybrid solid-state/tube design which is said to deliver the accuracy and pace of a solid-state combined with the spaciousness and rich tonality of a tube amp. Also part of the specifications include a Wolfson DAC supporting DSD and options for balanced output which transform this portable offering into desktop-worthy status.   
Box and design
I have often found that boutique companies such as ALO usually do not offer fully packaged mass-produced boxes to house their items. Instead, products are delivered in minimal packaging with necessary accessories placed in foam inserts. The Continental was no exception to this and actually came in a foam insert inside a cardboard box. The accompanying accessories included a carrying pouch, charging adapter, elastic bands and a durable looking green micro USB cable.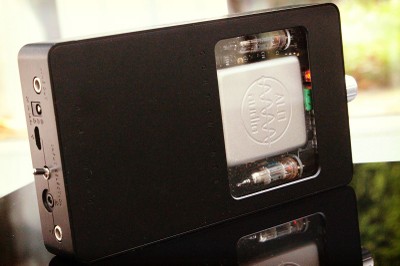 On the topic of design, the Continental is a thing of beauty with its CNC machined aluminum enclosure that comes in either a solid black or silver color. With a cleverly implemented gorilla glass window, you are able to clearly see the stock 6111 sub-miniature vacuum tubes either side of an all-metal ornament possessing ALO's minimalist logo. Overall, the design language is clean and powerful with a bold yet humble design that takes cues from their previous products. When turned on, the red LED lights from the tube adds some character to this already fantastic looking product, redefining the aesthetics of portable amps.  
Build & Features
Front
The front panel of the ALO CDM houses the 3.5 mm stereo headphone output on the far left. Next to this, are the sample rate indicators which light up according to the quality of music being played; 48 kHz all the way up to 192 kHz. The potentiometer which doubles as a power switch has moderate levels of grip to make the volume rotating experience appropriate for subtle changes without requiring excessive force. It is also nicely designed with an all metal finish and the ALO logo engraved on its front surface. On the far right, there is a high/ low gain switch and a 2.5 mm 4-pole balanced output jack.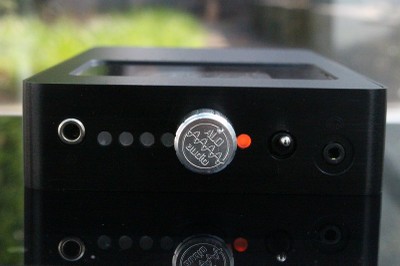 Back
On the rear end of the CDM, there is a 3.5 mm stereo line out which allows users the option to connect other DACs to the device. The AC power port is next to this with 12.6 V required to charge the device. In terms of the input for the DAC itself, there is a micro USB digital input where the green micro USB cable can be inserted. This does however require users to download drivers from either a Mac or PC. The other option for input is the 2.5 mm 4-pole balanced input in which users can select by toggling an input selection switch to the right. Finally, a 3.5 mm stereo input port resides on the far left of the device allowing users to connect the CDM to other appropriate audio devices.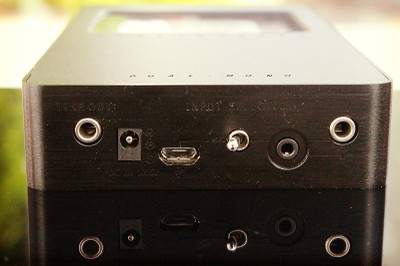 Internals & Power Supply
Behind the aluminium chassis of the ALO Continental Dual Mono, is a Wolfson WM8471 DAC chip which was chosen for its potential to deliver a low distortion and extended dynamic range. Also noteworthy is the DSD support and PCM playback.
There is a Class AB solid-state output stage which was designed with the intentions of using the highest quality components available. Holding center stage of the Dual Mono is of course the 2 vacuum tubes which are soldered to a custom PCB board providing an excellent stereo separation and added midrange richness to this already supreme device.
The Dual Mono receives a clean power supply from a 3 Cell Panasonic 18650 battery providing a significantly low noise floor and dynamism. The battery is purported to have a 1000 cycle lifespan that can easily be replaced by removing the back panel to reveal the circuit board.   
Sound Quality
Tonality (w/ Stock 6111 tubes)
On first impressions, the sound from the ALO Continental Dual Mono is simply fantastic; the trademark of a truly stand-out product. There is an obvious improvement from the stock ASUS laptop experience as well as many other DAC/Amp combos I have previously reviewed such as the Schiit Magni & Modi 2U and the PlusSound Cloud Nine amp. The sound signature can be described as warm and full yet at the same time retaining bite and accuracy. Sonic cues are far-reaching with the Continental able to construct a soundstage with good depth, width and height. Of course, this does vary with the earphone or headphone used, but in general the CDM is able to infuse space and air to get the best out of any audio device equipped to it.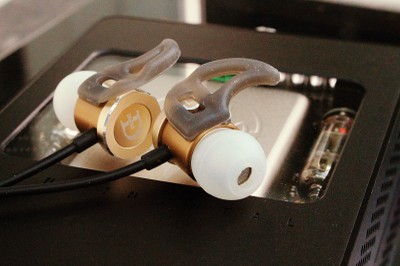 Low frequency notes are well-balanced, extend low and have an unequivocal tightness about them due to the CDM's pace and rapid decay. This is almost solid-state in signature with the tautness and accuracy that many other tube amplifiers fail to master. On top of this, the CDM really works to inject air into tracks which makes low frequencies sound that much more fleshed out and fuller compared to other sources such as the Fiio Q1 or the Schiit Magni/Modi 2U Stack.    
Moving onto the midrange; it is rich and musical with incredible transparency and spaciousness. This really is the strength of tube-amplifiers in that they are able to deliver a tonally brilliant set of vocals that are otherwise hard to match from normal solid-state amps. The CDM takes it that one step further by eliciting micro-details from tracks to make the experience warm and smooth but without comprising technical accuracy. Coupled to the CDM, the HE-400S really shines and this pair is one that synergizes incredibly well. The midrange is uplifted and harsh leading edges are softened not through the process of blunting but rather the fleshing out of thinner sounding notes. This means that the CDM is able to retain dynamics without the harshness that can sometimes present in particular tracks. In the meanwhile, vocals and instruments are presented against a dead silent background which is due to the selection of superior circuitry components inside the chassis of the CDM. 
The high frequencies extend very well with great detail and air. Nothing ever sounds artificially bright or unnaturally subdued. Instead, the CDM adds the necessary height to make the overall experience a 3-dimensional one. I am always surprised at how effortless this part of the spectrum sounds; a real treat for headphones such as the Fostex TH500RP and the HiFiMAN HE-400S whose trebles can further be extended with the CDM to truly enhance the listening experience.
Options

Since the CDM is such a versatile device, there are several options which can be utilized to enhance the already fantastic sound. Firstly, the use of the balanced inputs with a compatible headphone can further increase soundstage dimensions and texture within tracks. Since the balanced cable has supposedly less resistance, the potentiometer does not need to be turned up as high to get a satisfactory headroom performance. I would highly recommend buyers to invest in a headphone with a balanced cable to truly get the best out of this special device.
Another way to enhance the sound is the ability to tube-roll. The CDM was made for this kind of customization where users have the ability to roll in different tubes after purchasing them on ALO's store front. The instructions for doing so can be found on ALO's website in the Continental Dual Mono purchasing page. While I have not had the pleasure of rolling some tubes in myself, there have been reports that the Sonotone 5719 tubes and the Sylvania 6021 blue-tip tubes have an even fuller midrange and soundstage compared to that of the stock 6111 Phillips tubes.
Comparisons

Compared to the recently released Schiit Magni 2U + Modi 2U, the CDM emanates a fuller bodied midrange among a larger headroom. Both have great levels of transparency and revelation of micro-details though the CDM takes a more musical turn in presenting these details with a tonally richer midrange that is both sweeter and more addictive than that of the Schiit stack.
In comparison to the PlusSound Cloud Nine amp, the CDM really shows the right way of having a musical tonality with good amounts of detail. While the Cloud Nine does have moderate levels of detail, it is enough to notice a lacking in the softened upper midrange and lower treble territories. The CDM is much more immersive with better intelligibility and contrasting than the Cloud Nine which highlights the difference between a mid-fi product against that of a hi-end one.
Conclusion
Overall then, the ALO CD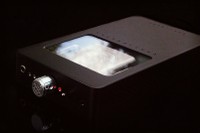 M Dac/Amp performs extremely well with the ability to replace many hi-end desktop set-ups. Earphones and headphones, low and high-resistance alike are able to be driven with ease with the same base signature that ALO have so commendably developed. Add in the balanced inputs, the ability to perform DSD encoding and the option to tube-roll and you have yourself a very powerful little device. Not only this, but the CDM is the most polished looking amp out of ALO Audio's current line-up. The beautifully defined aluminum edges, gorilla glass and luminescent tube amps instill premium finesse that make this amp worthy of its $1,495 price tag. Is there room for improvement, though? In my opinion, yes. What ALO could do to better this already special product would be to make the tube rolling process even more accessible – perhaps include a rotating set of tubes that can be changed at the flicker of a switch. Also, while the amp has a good amount of power, it can be further enhanced to allow most headphones to be played using only half the volume out of the low-gain switch. With the inclusion of these two sets of improvements, an iteration device would truly blow the competition out of the water. I very much look forward to see what the future holds in store for this promising audio manufacturer's future line-up. Do stay tuned...
Confused about what AV Gear to buy or how to set it up? Join our Exclusive Audioholics E-Book Membership Program!
Recent Forum Posts:
IEMPatel posts on December 05, 2015 04:19
AllanMarcus, post: 1107058, member: 68182
Any other $300-$500 set ups you gonna compare the $1500 CDM to? How about comparing it to seething in its price range?
Hi Allan, I was wary of this. However, I am just starting out on reviews for hi-end amp/dac gear so choices for comparison are limited at the moment. I have chosen to include these mid-fi gear rather than omit them to show the absolute quality of the ALO CDM.
AllanMarcus posts on December 05, 2015 00:23
Any other $300-$500 set ups you gonna compare the $1500 CDM to? How about comparing it to seething in its price range?
gene posts on December 04, 2015 20:02
The ALO Continental Dual Mono DAC/Amp has been the result of a long-time collaboration between audio manufacturers ALO Audio & Vinnie Rossi. With a plethora of features and options for customizability, this amp can easily replace the desktop set-up taking up a smaller footprint than larger competitors.

At $1495, the Continental Dual Mono comprises a hybrid set-up with dual mono tubes and solid-state capability. Also included is the option for a balanced input and DSD support. Read this review to find out more on this spectacular device.



Read: ALO Continental Dual Mono DAC/Amp Review
Post Reply