VidOn Box XBMC Digital Media Player Preview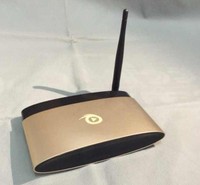 At first glance, the $49 VidOn Box appears to be little more than an inexpensive competitor to devices like the Apple TV and Roku Streaming Stick. However, if you dig a little deeper, you'll find a device that in many ways can compete with a full blown HTPC. The VidOn Box is built around a quad core ARM processor, octal core GPU, and 1GB of memory; on the software side of the equation, the Box boasts a custom build of XBMC, enabling a wide range of functionality including Blu-ray menu navigation. Want to know all the details? Click to keep reading!
Preview: The VidOn Box is a value priced media player built on the XBMC platform. Boasting full HD output capabilities and a unique menu navigation system, it has the potential to replace your HTPC.