Panamax BlueBOLT Technology Preview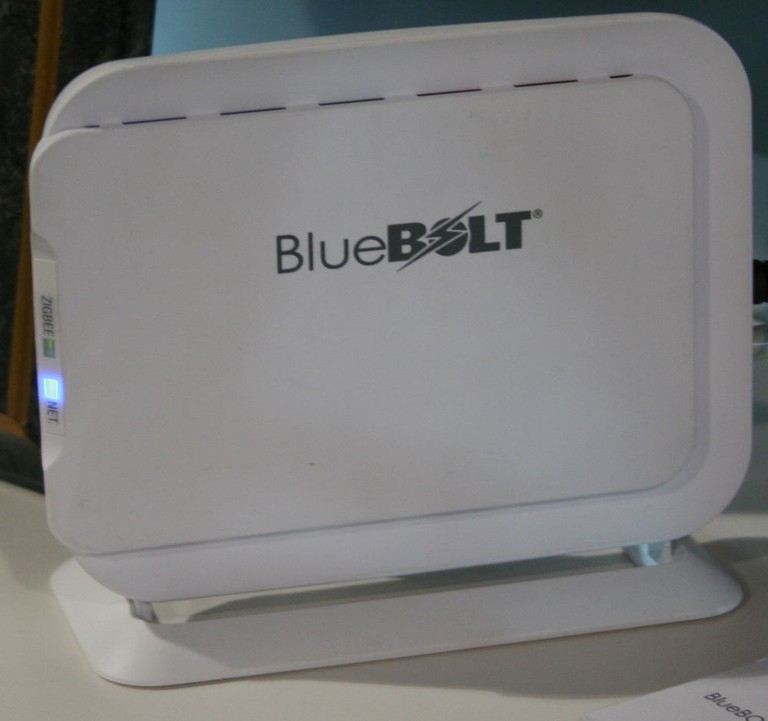 Panamax BlueBOLT
Summary
Executive Overview

Would you like to be able to control appliances in your home from anywhere in the world (as long as you had an Internet connection)? Panamax is betting you do with their BlueBOLT technology. While the technology isn't new, they had a few new offerings in the BlueBOLT line. First, what is BlueBOLT? BlueBOLT Remote Power Management technology provides secure, hosted IP (Internet Protocol) system control. With BlueBOLT, custom electronics installers, integrators and end-users can remotely monitor and control power to connected equipment by accessing power management components from anywhere in the world. From simple system reboots to comprehensive monitoring of power status, BlueBOLT provides the power to control complex A/V systems from their most fundamental level - their power source.
With an app, you can turn on and off units, monitor power usage, and even schedule power cycling. The newer products were a wall wort sized plug that simply added BlueBOLT technology and an extra outlet. You plug it into an outlet and then plug up to two devices into it. Both outlets are controlled at once. A larger unit was available that added surge protection and control for each outlet individually. The Panamax crew didn't have any press material in their booth and we are still waiting on more information. While we doubt these are going to be cheap solutions, they look to be pretty cool and much less trouble than other solutions that require you to set up static IP and other manual hassles. The BlueBOLT is simply a button press to pair.
For more information, please visit www.panamax.com.

Unless otherwise indicated, this is a preview article for the featured product. A formal review may or may not follow in the future.