AirPlay 2 and Dolby Vision Arrive On Roku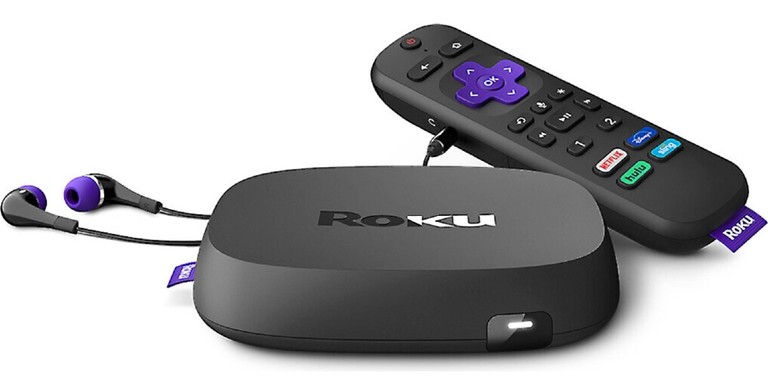 Roku Ultra 2020
Summary
Product Name:

Ultra 2020

Manufacturer:

Roku

Review Date:

April 14, 2021 09:00

MSRP: $100
First Impression:

Gotta Have It!
Executive Overview
I've been a Roku user for over a decade now. When I bought my first streaming device, which was used exclusively to stream Netflix, Roku was really the only game in town. But in the intervening years, the arrival of highly capable TV streaming devices from the likes of Google, Amazon, and Apple has complicated the landscape. Despite this competition from the world's biggest tech power-houses, Roku still offers the best overall value for most people, in my opinion. Of course, these add-on devices are no longer as necessary as they once were, since practically every new TV has streaming built in. But I know plenty of people (including my sister Rachel, my brother Dan, and my niece Charlotte) who have bought new smart TVs, only to abandon their less-than-stellar built-in streaming apps and go back to using a Roku, which offers more apps, a simpler remote, better search functionality, a vastly superior user interface, and more frequent software updates. But while Roku remains a leader in overall value and ease of use, it hasn't always led the pack when it comes to high-end features. For example, the $180 Apple TV 4K has offered Dolby Vision HDR since the streamer was first launched back in 2017. At the time, it was the only streamer to offer Dolby Vision, but the technology is now available on a wide variety of smart TVs and streaming devices, including the new and very affordable Chromecast with Google TV ($50). But Dolby Vision has remained notably absent from Roku's streaming devices, even as it has become more mainstream. These days you can even shoot and edit Dolby Vision HDR video on the new iPhone 12 and 12 Pro. You can then send that video via Apple's AirPlay 2 protocol to your Apple TV 4K, to be enjoyed on the biggest screen in the house. AirPlay 2 can also make the sound system or sound-bar attached to your Apple TV 4K part of a multi-room audio system, working seamlessly with speakers from Sonos, Bluesound, Bose, and many others. Without the ability to offer these high-end features, it seemed that Roku was starting to fall behind the times. But not anymore. The company's newest streamer is an updated 2020 version of the flagship Roku Ultra ($100), which finally brings Dolby Vision into the Roku family. And over the last several weeks, Roku has begun rolling out its latest operating system (Roku OS 9.4), which brings AirPlay 2 functionality to almost all of the company's 4K streamers. The free software update will also bring AirPlay 2 to many older, now-discontinued Roku products, and to select 4K TVs (from TCL and Hisense, for example) that use Roku's user interface.
First, let's take a brief look at the new Roku Ultra. It looks identical to the 2019 version (which my brother uses with his LG OLED) but it now adds Dolby Vision to the equation. Dolby Atmos was already supported, but the availability of these features differs from one app to the next. Though much larger than the diminutive Roku Streaming Stick+, the Ultra is small enough at 4.9" x 4.9" to sit discretely near, or behind, your TV. The larger form-factor allows room for an ethernet input, which is a major plus if you have wifi dead-zones, though Roku claims that the Ultra's 802.11ac dual-band, MIMO wifi delivers up to 50% greater range than before. The included remote has TV power and volume controls, customizable shortcut buttons, and a headphone jack for private listening. Perhaps my favorite feature of the remote is the "remote finder." If you have misplaced the remote, you can press a button on the Ultra, and the remote will play a sound to help you locate it. The remote also has a built-in microphone for voice commands. Alternatively, you can control the Roku by speaking to Amazon Alexa and/or Google Assistant devices. And because Roku OS 9.4 brings Apple HomeKit capabilities in addition to AirPlay 2, Siri will be invited to the party as well. To my knowledge, no other streaming device platform supports all three voice assistants. The 2020 version of the Ultra boasts a new, more powerful quad-core processor, so the interface is more responsive than ever, and channels launch more quickly than before. A premium high-speed HDMI cable and a pair of ear-buds are included in the box.
While the Roku Ultra is the only model with Dolby Vision (for now, anyway), the new operating system update will bring Apple's AirPlay 2 and HomeKit to every 4K player in Roku's current lineup, from the $40 Roku Premiere on up. Only the brand's least expensive (non-4K) products, such as the $30 Roku Express streamer and the $130 TCL 32S325 32-inch Roku TV, will be left out. The now-discontinued Roku 4 from 2015 is the brand's only 4K streaming device without sufficient processing power to deliver the AirPlay 2 and HomeKit goods. AirPlay has always been one of the most compelling features of the Apple TV streamers. Historically, Apple has licensed the audio side of Airplay to a huge variety of 3rd-party audio manufacturers, but has kept the video functionality behind the garden walls. That has begun to change in the last couple of years, as TV makers like LG, Sony, Samsung, and Vizio have been allowed to license AirPlay 2 connectivity to make their products more desirable to the millions of iPhone and iPad users out there. But until now, the Apple TV has been the only standalone streaming device with AirPlay. If you wanted AirPlay 2 and 4K video, you had to spend at least $180 on an Apple TV4K. Now a $40 Roku Premiere will get the job done for less than a quarter of the price. Google's Chromecast and Amazon's FireTV devices are still left out in the cold.
With this new software upgrade, and with Dolby Vision finally coming to Roku, is there any reason to look elsewhere for your streaming needs? Maybe. I'm an unapologetic Roku fan, but even I have to admit that there are still some weaknesses in Roku's lineup. For example, if you're really interested in Dolby Vision, you'll have to shell out $100 for the Roku Ultra — none of the cheaper models can deliver it. But as I mentioned at the start, the $50 Chromecast with Google TV will satisfy your Dolby demands for half the price. Do you want to stream Dolby Atmos audio from Netflix? For that feature, you'll need drop $180 for the Apple TV 4K, because no Roku player currently can do it. The streaming video landscape certainly has changed a lot during the technology's first decade of dominance. Roku was once the only choice. These days, there's no one right answer that works best for everyone. Ultimately we all benefit from greater choice, and there is no doubt that audio quality, video quality, feature-set, and content availability have continued to improve across the board. Which streaming platform works best for your needs? Share your thoughts in the related forum thread below.
Confused about what AV Gear to buy or how to set it up? Join our Exclusive Audioholics E-Book Membership Program!