Amazon's Fire TV Recast DVR Streams Over-The-Air Broadcasts To Your Devices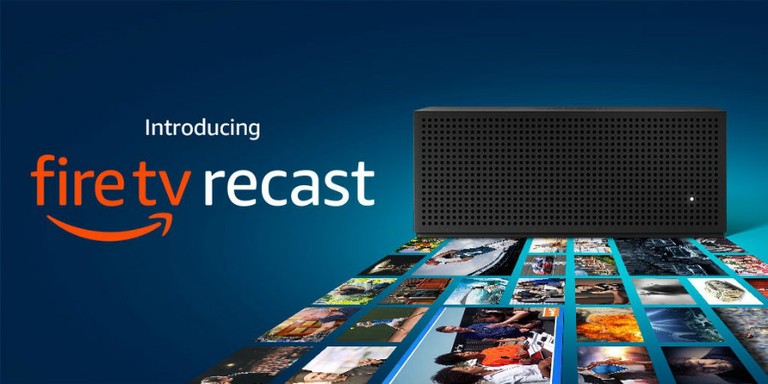 Amazon Fire TV Recast
Summary
Product Name:

Fire TV Recast DVR

Manufacturer:

Amazon

Review Date:

May 20, 2019 00:00

MSRP: $230 - 2-tuner 500 GB capacity, $280 - 4-tuner 1TB capacity
First Impression:

Pretty Cool
Ports: 1 x Type A USB 3.0, TV Antenna Input, Ethernet, Power
Dimensions: 7.1" x 7.1" x 2.9" (180 mm x 180 mm x 73 mm)
Weight: 2.4 lbs
Executive Overview
As a card-carrying cord-cutter, I've been investigating ways to take advantage of free, over-the-air (OTA) broadcasts to supplement the offerings of the sundry streaming services to which I subscribe. I use Sling to watch cable TV, but it doesn't have everything. The lack of PBS, for example, is a real problem for me. (I can't get enough of the British period dramas that PBS airs as part of the long-running Masterpiece Classic series.) Recently, I looked into the TiVo Bolt OTA, a DVR designed to connect to an antenna and record the high-quality OTA broadcasts from PBS, ABC, NBC, CBS, The CW, and Fox, plus whatever local channels may be in your area. TiVo's extensive experience designing DVR hardware and interfaces is apparent in the Bolt OTA, but it's not the only option for cord-cutters hoping to capture content from the airwaves. One interesting challenger comes from Amazon — a company that has never made a DVR before, but which has nearly limitless resources at its disposal, and an enormous customer base already invested in its Fire TV ecosystem of streaming media products. Starting at $230, the Amazon Fire TV Recast is more expensive than the company's popular Fire TV media streamers, but it's a one-time purchase that can unlock a lot of free content, and it has some interesting tricks up its sleeves.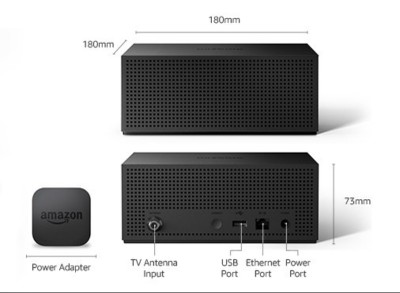 Most DVRs connect directly to a single TV. This is the case for pretty much any DVR offered by a cable/satellite provider, and it's also true of the TiVo Bolt OTA. If you want to watch in another room, you have to buy or lease additional boxes, and you might be limited by the locations of your home's coax cable wiring. If you don't get good antenna reception near the main TV, using an antenna and an OTA DVR might require a complicated install. The Amazon Fire TV Recast aims to solve all of these potential problems. It doesn't connect directly to a TV; instead, it connects to your home network via Wi-Fi or Ethernet, and streams broadcasts and recordings to a variety of devices, such as Amazon's Fire TV media streamers, Fire TV Edition smart TVs (made by Toshiba, Insignia, and Element), Amazon's Echo Show and Echo Spot, and any iOS or Android device running the Fire TV app. This setup allows you to watch live OTA broadcasts and recorded DVR content from anywhere — on the TV in your living room, or on your iPad in a hotel room. The Fire TV Recast will certainly appeal to customers who already use one or more of Amazon's Fire TV streamers, but when you consider the fact that the tiny Fire TV Stick sells for just $40, it's not hard to imagine starting from scratch and outfitting multiple TVs around your home.

Because the Fire TV Recast doesn't connect directly to a TV, you can place it, along with your antenna, wherever you get the best reception. Depending on your home's layout, this may represent a huge advantage over a traditional antenna setup. If you have a basement home theater, for example, running cables up to an antenna in the attic can be a nightmare. With the Fire TV Recast, you're limited only by your home's Wi-Fi coverage. You simply stick the Fire TV Recast in the attic with the antenna, and access your content via a Fire TV streamer in the basement. The Fire TV app even has a feature to help you find the spot in your home with the best antenna reception. You can also use the app to view a channel guide and schedule recordings.  As part of Amazon's ecosystem, the Fire TV Recast naturally works with Alexa as well. So, you can link it with any Echo device and issue voice commands like, "Alexa, record This Is Us," or "Alexa, show my recordings."

The Fire TV Recast is available in two configurations. The base version ($230) has a 500-GB hard drive, allowing you to record about 75 hours of HD content. It has two tuners, so you can record two shows at once. The step-up version ($280) has four tuners, allowing you to record four shows simultaneously, and a 1-TB hard drive, which can store 150 hours of recordings. If those prices don't discourage you, there is one rather obvious but significant downside to consider: the Fire TV Recast only works within Amazon's Fire TV ecosystem. If you prefer to stream via a Roku, or an Apple TV, or a smart TV from any major brand, you're out of luck. Is the Fire TV Recast enough of a draw to lure you into Amazon's streaming world? Share your thoughts in the related forum thread below.
Confused about what AV Gear to buy or how to set it up? Join our Exclusive Audioholics E-Book Membership Program!