2014 Consumer Excellence Awards - Submit Entries NOW!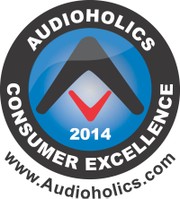 It's time for the 2014 Audioholics Consumer Excellence Awards which are given to products that push the limits of consumer electronics excellence and excel in their respective categories. There has been a lot of advancement in CE technology lately, so it's important to us that we highlight the products we feel exceed industry norms and deliver consistent excellent results to consumers, custom installers and retailers alike. If you're an A/V manufacturer or PR Firm, you won't want to miss out on the opportunity to submit your products for consideration of our coveted 2014 Consumer Excellence Award. Imagine displaying our beautiful crystal holographic award plaque at trade shows for consumers to gawk at and your competitors to envy. Entry submission deadline is May 31st, 2014. Remember you gotta be in it to win it!
The 2014 Audioholics Consumer Excellence Awards Entry submission date is May 31th. Manufacturers Enter your products NOW before it's too late. Remember, you gotta be in it to win it!