Best Electronics Gifts for Christmas 2009
Best Electronics Gifts for Christmas 2009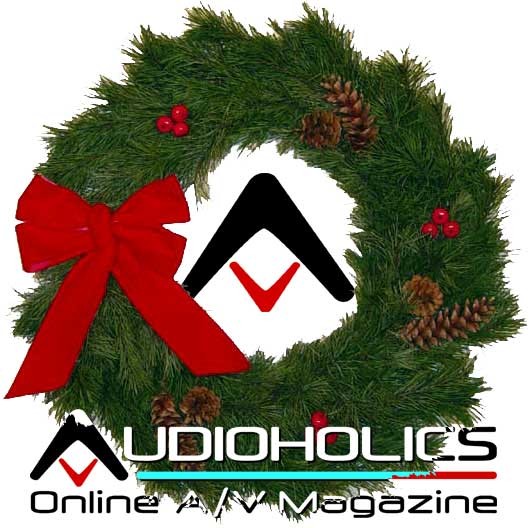 2009 Holiday Gift Guide
It's time again for Christmas shopping and finding that perfect gift for the special someone in your life who has everything... Well, our list this year includes many items that they are likely to not have... at least not yet. The list is vary diverse, including smaller items as well as some real expensive products that offer unique features for the power-user. This year we invite you to peruse our list of the top 10 "Best-of" Christmas gift items that will satisfy even the most well-researched A/V enthusiast.
Without further ado, here are the top 10 exciting and original Christmas gifts you can give this holiday season.
Number 10: D-Link Xtreme N Duo Media Router (DIR-855)
Street Price: $299.99 | Buy Online
While not the cheapest gift you'll find, the D-Link Xtreme N Duo Media Router (DIR-855) is the latest addition to the Award-winning Xtreme N product family and provides the ultimate opportunity to capitalize on all the new Draft-N wireless systems coming on board. The Duo technology in the DIR-855 supports dualband (2.4GHz & 5GHz) wireless signals at the same time. This allows you to check e-mail and browse the Internet using the 2.4GHz band while simultaneously streaming High-Definition (HD) movies and other media on the 5GHz band. There is even an OLED screen for giving you status and connectivity information. The DIR-855 is designed for users looking to get a true HD wireless connection that can handle multiple HD video streams throughout the house, while being backward compatible with your existing 802.11g and 802.11a products. This is the best of the best, and for those looking for a cheaper way to get into 802.11n, be aware that D-Link and others offer products for far less money.
Number 9: Samsung DualView TL225 Camera

Street Price: $349 | Buy Online


Finally, a camera for the narcissist in all of us! Samsung proudly introduces its DualView Camera with a 1.5" front LCD screen. The front screen is great fr taking self-portraits and also has a great "children" mode for entertaining youngsters when attempting to get them to smile for that perfect snapshot. Of course, the Samsung DualView Camera also features a 3.5" Touch Screen with "haptic" technology that provides a nice tactile feedback when buttons are activated. The camera also has a 27mm Schneider lens and 4.6x optical zoom.
Number 8: Gefen Wireless HDMI Extender
Street Price: $999 | Buy Online


The Gefen Wireless HDMI Extender is the perfect solution for sending up to 3 HD sources (2 HDMI and 1 Component) to any one location without the hassle of wires. The Gefen Wireless HDMI Extender is able to accomplish this by employing Ultra-Wideband (UWB) technology to send the large amounts of data required by the HDMI standard. Up to a 30 foot line-of-sight distance (less if going through a wall to an adjacent room) is achievable with resolutions of up to [email protected] supported. This is a perfect solution in scenarios where traditional cabling cannot be applied. The plug-and-play installation makes it simpler than ever to extend HDMI to another room or even to a ceiling projector in a matter of minutes, all without having to run cables and/or drill through walls and ceilings.
Number 7: Plantronics Discovery 975 Bluetooth Headset

Street Price: $129.99 | Buy Online

The ingeniously simple Discovery 975 offers a unique blend of elegance and advanced technologies to keep you connected clearly, comfortably, and easily. A striking, minimalist design offers the simplicity of one-touch controls. The dual-mic AudioIQ and WindSmart technologies keep your conversations clear, even in harsh conditions, by capturing your voice while simultaneously canceling out background noise. The innovative carrying case recharges the earpiece and triples talk and standby time by incorporating a lithium-ion battery. The patented gel ear tips were different from anything we had seen previously and offered a secure and comfortable fit. The system provides up to five hours of talk time and one week of standby, from a single charge and the headset comes with a one-year limited warranty.
Number 6: Kanex Mini DisplayPort to HDMI w/Digital Audio Adapter

Street Price: $69.99 | Buy Online

Let's face it, Apple screwed up their implementation of DisplayPort by not incorporating audio output in the system boad. As a result, it's impossible for their connector to convert directly into an HDMI cable with audio support... that was, until now. You can bring a true digital experience to your home theater with a fully digital Mini DisplayPort adapter that supports 1080p video and digital audio for Apple MacBook, MacBook Pro, Mac Mini, and the iMac. The Kanex DisplayPort to HDMI w/Digital Audio Adapter combines an Apple Mini Jack digital audio output and a Mini DisplayPort digital video output into a single HDMI output solution to bring a true audio video experience with full HD 1080p video and full digital audio 5.1 support. The cable assembly is also powered by USB, so no external power source is needed. Kanex has two versions, one for USB audio and one for digital audio.
Number 5: Gateway EC1437u Netbook Laptop PC

Street Price:
$549.99 |
Buy Online

Want a laptop that can do double-duty as an easy-to-configure streaming media system? The Gateway EC1437u Notebook provides up to 7 hours of battery life in an 11.6" thin netbook that offers a tremendous amunt of bang for the buck. Featuring chip, RAM and storage upgrades, the cherry red Gateway EC1437u Notebook comes with 64-bit Genuine Windows 7 Home Premium, a low-voltage 1.3GHz dual-core Intel Pentium Processor, 802.11a/b/g/draft-n wireless, 3GB memory, 320GB hard disk drive, full-size keyboard and multi-gesture trackpad. Its 11.6" HD LED-backlit Ultrabright widescreen gives optimal viewing with excellent color and black levels. The built-in webcam and microphone are also nice touches for video conferencing with family, friends, or the office. Home theater buffs will love the Dolby sound technology, HDMI port, and media card reader. And, hey, it's cherry red.
Number 4: PowerBridge Power Extension Solution

Street Price:
$80-$150/pair |
Buy Online

PowerBridge is the perfect gift for that person who just purchased a flat panel TV and wants to mount it on their wall. This power extension solution provides a code-compliant method to extend power behind your wall and route it from your existing supply to behind the HDTV. I'm amazed at the number of flat panel TVs that are purchased by friends and family, only to be placed on top of traditional furniture. I mean, isn't a flat panel designed to be hung on the wall? I think so, but then there's the issue of unsightly cables dangling down from the set to the equipment below. The PowerBridge system's primary function is used to hide all of your power, audio, video, and coaxial cables behind the wall - where they belong. It's the perfect solution to eliminate cables lying around on the floor, or dangling from your components for a cleaner look - the way a flat panel was meant to be.
Number 3: iHome iP97BR Dual Alarm Clock Radio

Street Price:
$129.99 |
Buy Online

The iHome iP97BR is an innovative clock radio and audio system for iPhone that is designed and engineered to shield and avoid annoying iPhone/mobile phone GSM noise. That means that no airplane mode is required, so you can dock your iPhone and still receive calls. The iP97 is packed with lots of innovative features, including alarm settings to complement your lifestyle so you can wake to your own custom iPhone playlist at different times on different days, a remote control, AM/FM radio with presets, programmable snooze settings, and SRS WOW for an enhanced audio experience. Of course, what really impressed us the most was the fully dimmable backlight - which meant that this could actually be used as an alarm clock without blinding us in the middle of the night.
Number 2: Scala Rider Q2 Bluetooth Headset for Motorcycles

Street Price:
$249.99 |
Buy Online

The new Scala Rider Q2 MultiSet is a Bluetooth-based hands-free communication tool for two bikers. Now you can talk with your buddy (on intercom mode) at a distance of up to 540 yards (500 meters), talk to your passenger, switch to a mobile phone call, get voice instructions from your GPS, listen to the embedded FM radio, and even connect your MP3 player. In noisy surroundings the Scala Rider headset automatically adjusts the sound level. Incoming calls can also be rejected or accepted by voice-control, so there is no need to take your hands off the handle bars. We tested this system thoroughly and really enjoyed the bike-to-bike communication which really worked as advertised provided there was line of sight for longer distances. This is a great gift - and well worth the money - if you want to talk to your significant other when you ride bikes.
Number 1: Monster PowerNet 200 Starter Pack

Street Price:
$279.95 |
Buy Online

If you've got a remote television, computer or any other networked device that needs connectivity to the Internet, Monster's PowerNet 200 Starter Pack will allow you to send Ethernet over your existing power lines. What this means is that if you have power outlets in your home (and, unless you live in a third world country, we know you do) you can provide wired Internet connectivity anywhere in your home. This is great for those remote locations that would otherwise not fare well with wireless transmission. The PowerNet 200 system includes two Monster PowerNet 200 units and two ethernet cables. Each device facilitates 200 Mbps performance and has instant setup - you just plug it into any AC wall outlet and it works. Monster also includes its Dual Mode Plus surge protection with automatic disconnect and alarm - a nice addition, especially if you're coupling this with a wall-mounted flat panel TV.
Stocking Stuffers
Stocking Stuffer 1: Beatles Remastered CDs and Music

Street Price:
$15/ea |
Buy Online

Apple Corps Ltd. and EMI Music announced the re-release of the entire original Beatles catalog, which has been digitally re-mastered for the first time. The new remasters came out on the same date as the release of the widely anticipated The Beatles: Rock Band video game. The process took a team of engineers at Abbey Road Studios four years of utilizing state of the art recording technology, alongside vintage studio equipment, to create these high quality re-masters.
This may be the stocking stuffer of the year for that special Beatles fan in your life.
Stocking Stuffer 2: NextGen Twister HDMI Adapter

Street Price:
$19.95 |
Buy Online

The Twister by NextGen is the perfect solution for HDMI cables that need to connect in, well, "weird" ways. It's an affordable HDMI adapter that can be twisted or turned to virtually any position. The Twister's rotator adapter features a center ball-joint design that enables a 360° rotation and 90° bend so any HDMI cable can easily be installed at almost any angle. This perfect for projectors as well as wall-mounted displays that need to send a cable in a particular direction to avoid showing the cable or hitting a wall.
The Twister's high performance design provides 100% signal integrity in any position so full HDMI performance is maintained.
Stocking Stuffer 3: Otterbox iPhone 3G/3GS Commuter & Commuter TL Case

Street Price: $30-35 | Buy Online


Available in 7 vibrant colors, the OtterBox Commuter™ TL Series for iPhone™ 3G/3GS incorporates 3 slender, yet sturdy layers to provide protection with style. Each case comes with a self-adhering film which protects your touch screen from scratches and dings. The second layer is a textured silicone skin with inner-coring, designed to dissipate shock away from your iPhone. The outside of the case is a translucent plastic shell that clips around the spine of the silicone, adding extra support. Your access ports are protected with tight-fitting silicone plugs to keep them free of dust and debris. This case was designed to slide easily in and out of your pocket or purse. The Commuter TL Case and Commuter case differ in that the Commuter's colored cases wraps around the sides of a black cover, whereas the Commuter TL uses a clear case around any of 7 available colors.
Stocking Stuffer 4: Call of Duty: Modern Warfare 2 (Xbox 360/PS3/PC)

Street Price: $55 | Buy Online


The Call of Duty Modern Warfare 2 on Xbox 360 from ACTIVISION continues the gripping and heart-racing saga with an unprecedented level of action. In this first person shooter game, players face off against a threat dedicated to bringing the world to the brink of collapse through an unfolding story full of twists and turns. It's the biggest release of the year and is one of teh hottest games you can give to that special someone who enjoys action FPS games. The game features an epic single-player campaign which picks up immediately following the events from Call of Duty 4: Modern Warfare. Of course the excelent multiplayer experience returns, along with a host of new perks and enhancements. Finally, a new cooperative SpecOps mode has been developed which combines Modern Warfare's single-player intensity with the addictive replayability of its multiplayer mode.
Stocking Stuffer 5: Skooba Design Netbook Neo-Sleeve

Street Price:
$19.95 |
Buy Online

If you are looking for a minimalist case to protect and carry your minimalist computer, the Skooba Design Netbook Neo-Sleeve may be what you're looking for. Form-fitting, stretchy and cushy neoprene skin covers your 'book without adding much weight or bulk. Carry it inside any other bag, or on its own using the included, removable shoulder strap. In addition to the main netbook compartment, there's a front pocket for your power adapter, and even a special slot for a USB thumb drive. The Netbook Neo-Sleeve will fit netbooks up to 10.1" screen size (or 11" x 7.5" x 1.5" overall chassis size).
Stocking Stuffer 6: iSimple TranzIt iPod/iPhone Car Adapter

Street Price: $89.95 | Buy Online

The iSimple TransZit system allows (almost) anyone with an FM radio to enjoy iPod, iPhone 3G or 3GS or even mp3 player music from wihtin your car or SUV. The system works by integrating itself into your FM radio system via the antenna input. Once installed, you can simply turn the system on via the included switch and dial up the designated radio station to hear your tunes. The system is universally compatible with any factory or aftermarket FM radio. You can browse your music directly from your iPod, iPhone or mp3 player and the system can be installed by any professional car audio installer (we had ours done for under $90). The system even provides for battery charging on all iPod/iPhone models and the system can even support video playback on compatible models.
Confused about what AV Gear to buy or how to set it up? Join our Exclusive Audioholics E-Book Membership Program!
Recent Forum Posts:
Davemcc posts on December 16, 2009 07:51
indulger, post: 655855
I don't post much, I just read and research a lot. However, I just wanted you to know that I haven't laughed so hard in years. Thanks for the "pimped" pic. My son went through this stage with his civic when he was 17. I wish I had seen a pic like this 3 years ago, I swear I would have done it for him on Christmas. Thanks!!
Do it. It's never too late to screw with your kids.
Flyinace2000 posts on December 16, 2009 06:43
Re: the USB Display Port -> HDMI

Monoprice has the same thing for $37, look for product ID 5969
allargon posts on December 05, 2009 10:12
indulger posts on December 05, 2009 08:55
I don't post much, I just read and research a lot. However, I just wanted you to know that I haven't laughed so hard in years. Thanks for the "pimped" pic. My son went through this stage with his civic when he was 17. I wish I had seen a pic like this 3 years ago, I swear I would have done it for him on Christmas. Thanks!!
BoredSysAdmin posts on December 04, 2009 21:31
EJ1, post: 655486
Haha… pimped.
Post Reply