Valentines Day Electronics Gift Guide 2011
Valentines Day Electronics Gift Guide 2011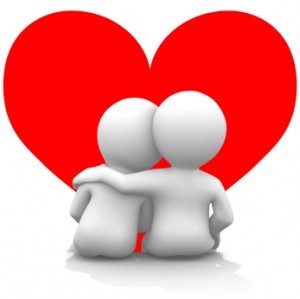 Valentine's Day Electronics Gift Guide
This Valentine's Day why not dazzle your loved one with a gift that will make her life easier? Or perhaps just give her a new convenience he or she never had before? or beautify the home theater room with a new accessory or connectivity device? There are numerous ways to send an electronics gift that will say "I love you" - and most of them cost far less than a diamond tennis bracelet or anniversary ring! (though we doubt this will have exactly the same level of impact on the female of the species...)
Following are a few of our favorite recommendations that will impress, update, or even (heaven forbid) help your loved one feel the love - audioholics-style...
For Her

Nica Sunrise Bluetooth Headset

Price: $59 | Buy it now

I know Bluetooth headsets are so 2000... I agreed, until I realized that the problem is that they all look alike - or at least they have the same basic "jutting" form factor. Well, when I saw the Nica Sunrise v2 it came across as a real departure from those boring, "Hi, I'm a dork", bar-shaped headsets. The Nica feels more like a statement - like Maverick figured out a way to make Bluetooth cool again. It's unobtrusive at worst and actually kind of cool at best. In fact, it's kind of a cool fashion statement (if I can say that and still keep my man card) that looks cool without drawing too much attention to itself. It has all of the cool features of a Bluetooth headset and none of the drawbacks. We tested it out and it performs flawlessly, with speech sounding like you were speaking directly into a mic - even though the mic is located back at your ear. Chalk one up to the engineers. The only thing cooler would be a chip implanted all the way in your ear that was invisible to the naked eye... don't laugh - it's coming.
V-MODA Crossfade LP Headphones

Price: $199.99 | Buy it now
Featuring 50mm Dual-Diaphragm High-Definition Drivers, the Crossfade LP delivers the sound of multiple drivers with the efficiency of a single smaller driver. The result is efficiency - you get deep vibrant bass, juicy mid-range, and crystal clarity on today's portable devices without the need for any batteries. The driver's diaphragm is constructed of a harder inner ring providing an extended high range and a softer outer ring for deep lows. Supple memory foam ear cushions isolate noise and immerse you into your own world of sound. But seriously - these headphones are simply one of the coolest sets we've ever seen. Their appeal is in both sound quality AND design - and any woman opening up a red pair of these will practically swoon over the aggressively sleek packaging and the look of the headphones... at least the ones who are into good sound and aesthetics, that is. If Steve Jobs turned evil, and then made headphones - these would be what he's come up with.
Harman Kardon SB 16 Soundbar and Wireless Subwoofer

Price: $599.99 | Buy it now | Audioholics First Look

Manufacturers are out there right now trying to figure out how to give consumers, especially those concerned with aesthetics, what they want. We have the answer with Harman Kardon's new SB 16 (SurroundBar 16) 2.1 solution. Technically it is a single stereo 2-way sound bar paired with a WIRELESS subwoofer. Like all surround bar solutions, the SB 16 simulates surround sound using DSP and one long thin stereo speaker (in this case it is 4-5/16" x 36-1/4" x 3-1/2" which should look pretty good under a 42" or less display). The SB 16 is set up as two separate channels with a .75-inch tweeter on the far ends of the front baffle followed by two 3" woofers. It is internally amplified with a 25 watt amplifier and weighs in at a slight eight pounds. But that's just tech talk - it comes with a wireless subwoofer. That means that those who can't or won't run surround sound and wires for subs can finally at least begin their journey towards true home theater. The glossy black finish should also match well many current decors (especially if you spend any time at Ikea, and honestly, who doesn't?).
Panasonic Lumix DMC-TS10R Rugged Camera

Price $225.00 | Buy it now

Most women I know love to have a portable compact camera to bring to events and when they go out with the family on vacations or day trips. But how much pampering do you do to ensure your camera stays protected and free from damage? Panasonic's new Lumix DMC-TS10 series is rugged enough to handle shocks, drops, dust - and can even be submerged up to 10 feet underwater. Now that's the kind of camera I want my wife to have - the hassle-free toss-it-in-the-bag-and-forget-it kind. The DMC-TS10 is geared for active outdoor use. Featuring the flat and slim profile adopting the folded optics for its 4x optical zoom lens unit, the new 14.1-megapixel TS10 is shockproof to 5 ft and even freezeproof to 14 degrees F! The DMC-TS10 also records HD movies in 1280 x 720p Motion JPEG at a smooth 30 fps. It is also possible to edit it or upload it on YouTube with the included PHOTOfunSTUDIO 5.0 software.
Atdec Telehook TH-2050-VFM Flat Panel Mount

Price: $189 | Buy it now

Why on EARTH would we recommend a flat panel mount for your woman? Well, think of the home decor improvements of "floating" your flat panel TV on the wall? The trick with this one is that you get it all configured before she gets home - that way you get the full effect. The TH-2050-VFM in particular impresses us because it is a full motion mount with incredible versatility. A Smooth Glide technology allows you to effortlessly move any monitor up to 77lbs (35kg) as if it were as light as a feather. This is thanks to ball bearing mechanisms built into the joints of the arm, which make changing the screen position a quick, one person job. The universal VESA mounting hole pattern ensure this die cast aluminum mount is compatible with a vast range of monitors. It comes pre-assembled, with a design that guarantees quick and easy installation.  The Quick release mechanism also allows you to remove and attach a display in seconds.
a-JAYS Four iPhone Earphones w/Mic and Remote

Price: $69.99 | Buy it now
a-JAYS are cool earphones that come with flat tangle-free cable and include a full-feature three-button remote for Apple's iPhone. It's a neat gift that's a great solution for anyone who wants to make unobtrusive calls or get the phone off their ear for private calls. With the sound signature from a-JAYS tweaked to perform even better in the voice frequency ranges, and a design made to match your iPhone 4, you can now be sure to get the most out of your music and calls. Just Walk. Talk. Listen. No more annoyingly tangled cables. As well as being extremely practical and flexible, this 5mm wide cable will definitely make you stand out from the crowd. The remote on the a-JAYS Four is a three-button remote with SMART-feel soft touch concave/convex buttons for perfect grip and carefully selected state-of-the-art components giving you a complete full-feature solution and options to play/pause music and videos, answer/hang up calls, skip songs, volume up/down and voice control etc.
Rocketfish Mobile Bluetooth Headset with PureSpeech

Price: $69.99 | Buy it now

In the mobile phone department of any electronics retailer you'll find several Bluetooth headsets to choose from, but, for the most part, most are all the same - small, sleek and seriously lacking when it comes to being able to hear your calls clearly in noisy environments. Best Buy realized this and decided to bring to market a sleek, affordable option under their Rocketfish brand name that packs some serious vocal intelligibility technology that improves audio quality on both the near and far end of a phone call. The new product is the Rocketfish EX7 Bluetooth headset featuring PureSpeech technology. PureSpeech is a combination of SRS VIP+ technology, which dynamically improves voice intelligibility at the near end and CSR Clear Voice Capture (CVC) echo cancellation and noise reduction software, which improves audio quality at the far end.
For Him

Roku HD Media Streaming Device

Price: $59.99 | Buy it now

If you haven't heard of Roku, you're living in a cave somewhere in the Middle East - scratch that, we're pretty sure they stream Netflix there as well... Roku is a little box that allows you to instantly stream tons of entertainment on your TV. Watch movies and TV shows from Netflix, Hulu Plus or Amazon VOD, listen to music on Pandora, catch the latest ballgame, and more. Better yet, it's all available whenever you want it. The Roku doesn't need a PC, sets up in minutes, handles HDMI, and comes with the ability to output 1080p with full 5.1 surround sound. The software is one of the most updated, with new partners, stations, and channels coming online all the time. It's a device that will free you up from the shackles of cableTV and allow you to view television and movies on your own schedule. In short, your man will love you for buying it (hopefully that's not the only reason he loves you, but this will be a plus no matter what).
Apple iPhone 4

Price: $199 | Buy it now

Now that Apple's iPhone 4 is available on both AT&T and Verizon, there's almost no reason not to get one - unless of course you're an Android fan or use one of the other wireless companies... but for most, you've got a real option. If your man hasn't yet gone with an iPhone 4, this is the time to upgrade. The phone's apps alone are incredible in their diversity and scope, and the FaceTime video chatting is quite impressive. But you don't need me to tell you this - it's not like you don't have an annoying friend of your own who is an iPhone devotee, ceaselessly telling you about the latest app or feature that you don't have because you haven't sold your pocketbook (soul?) to Steve jobs and the Apple corporate megalith. Can you feel it? It's the pull of Apple's personality-driven cult calling out to you... buy me... buy me... buy...
Oppo BDP-93 3D Networked Blu-ray Player

Price: $499 | Buy it now
Just when you thought there wasn't a better Universal Blu-ray player on the market for under $500 than the legendary BDP-83 Universal Blu-ray Player, Oppo proves you wrong by unveiling a new successor model: the BDP-93.  Carrying the same retail price ($499), Oppo's BDP-93 has upped the bar by adding new networking/streaming features, increased performance and improved build quality. The Oppo BDP-93 will do virtually everything the BDP-83 BD player did, plus have some major feature upgrades like Netflix and CinemaNow support, 3D capabilities and Wireless-N networking. Additional network streaming features will be announced once partners certify the player. Oppo has divulged several of their potential partners to us and users should not be disappointed. This is the best Blu-ray player on the market - so just get it, your man will not be disappointed.
Klipsch RF-42 II Home Theater Package

Price: $1149 | Buy it now

OK, so if you're going to do it - go big, right? For just over $1000 you can get your man the latest greatest 5.1 system and AV receiver - all in one big fell swoop. He won't be disappointed, and this system is worlds better than any home theater-in-a-box system you'll pick up at the local electronics store. The system includes a pair of Klipsch RF-42 II Tower Speakers, the Klipsch RC-42 II Center Channel Speaker, a pair of Klipsch RS-41 II Surround Speakers, a Velodyne Impact-10 Subwoofer, and the well-respected Yamaha RX-V467 3-D Ready 5.1 Surround Receiver. This is an excellent system - and it can be upgraded at any time with the addition of another sub, or by upgrading the speakers over time as you grow. We get asked all the time: "What should I buy for $1000?" Well, this system is pretty much what we recommend. It's a little over in budget, but that's money we think is well-spent and this system is going to last you a long time and provide an excellent level of entertainment.
Velodyne Impact-10 Subwoofer

Price: $299 | Buy it now | Product Preview

Remember that sub we mentioned in teh package above? On it's own it makes for an exceptional gift. The Impact Series subwoofers from Velodyne are stylish, affordable, high-output, low distortion products. They feature beautiful cabinets with black gloss lacquer trim that fit easily into your home, while their deep, defined bass brings your favorite movies and music to life - at very friendly prices. The Impact-10 and 12 feature a down firing port for high output and low distortion. Features include amplifiers with more dynamic headroom for high impact, high quality, long throw drivers, 2" copper-wound voice coils and an adjustable, high quality crossover system to match your subwoofer with your main speakers.
We know there were at least a few decent suggestions in here for your significant other. Look, chocolates ad roses are nice - but for audioholics like us, nothing says "I love you" like a cool toy or gadget... Er, at least I hope so - for all our sakes!
Confused about what AV Gear to buy or how to set it up? Join our Exclusive Audioholics E-Book Membership Program!
BMXTRIX posts on February 05, 2011 00:57
Oh, I work for a company that is a Sennheiser dealer, so I could probably get better than cost pricing on them. I also own two sets of Sennheiser as it is. My HD555 wired cans and a set of 120 wireless. I don't use the HD555s at all anymore. I can't use wired cans due to my setup. My wireless ones are analog, so they are noisy, but they are ideal. Beyond ideal really. I've got it setup with the integration into my 5 TV locations in my home so that the headphones can match whichever of the five rooms I choose to use them in. It works really well and is nice to be able to watch in the bedroom after the kids are asleep, or listen in the kitchen while cooking with the TV on in the family room.

Still, just looking for a better product, and those I did scope out over a year ago when they had far fewer reviews. Looks like mostly positives, so I will likely cough up whatever I must to get a pair (or two) for my home seutp. Probably not THIS Valentines day of course.
BoredSysAdmin posts on February 04, 2011 22:47
BMXTRIX, post: 789383
Have you used them? I'm really interested, and I've certainly looked at them before, but I've held back hoping that Sennheiser would update the design this year (they did not) to deal with the annoyances which are specifically brought up in the reviews.

Specifically, the fact that the base must be turned on everytime you pick them up (obnoxious!) and that the power button for the headphones is an identically shaped button located directly between the volume up/down buttons.

What's with some manufacturers highering monkeys to design their products instead of human beings?
Honestly not, but I could give you good strongly educated guesstimate:
1) Senheiser makes typically good headphones
2) Higher end models of Senheisers are even better
3) I'm well aware of wifi limitation - In fact I setup Cisco Wifi AP with gets signal thou several concrete walls & ceramic tiles. I'm pretty confident what wifi signal spec'd to work upto 330ft will work 35ft thru the wall.
4) If you buy them from this ebay dude and don't like (I doubt that) - you could resale them at almost same price as in Mint condition anyhow
BMXTRIX posts on February 04, 2011 21:34
Have you used them? I'm really interested, and I've certainly looked at them before, but I've held back hoping that Sennheiser would update the design this year (they did not) to deal with the annoyances which are specifically brought up in the reviews.

Specifically, the fact that the base must be turned on everytime you pick them up (obnoxious!) and that the power button for the headphones is an identically shaped button located directly between the volume up/down buttons.

What's with some manufacturers highering monkeys to design their products instead of human beings?
BoredSysAdmin posts on February 04, 2011 14:32
BMXTRIX posts on February 04, 2011 14:25
Well, I've got the post up already about it, but with the iPhone 4 on Verizon and the release date right before Valentines day, that's probably exactly what my wife will get. Technically, of course, I gave it to her for Christmas.

Meh, she's a pain to shop for.

What I really need is a VERY good set of digital wireless headphones. The analog Senheisers that I have now are decent, at best. I want some digital ones with about a 35' range through walls.
Post Reply