Fathers Day 2010 Gift Guide
Fathers Day 2010 Gift Guide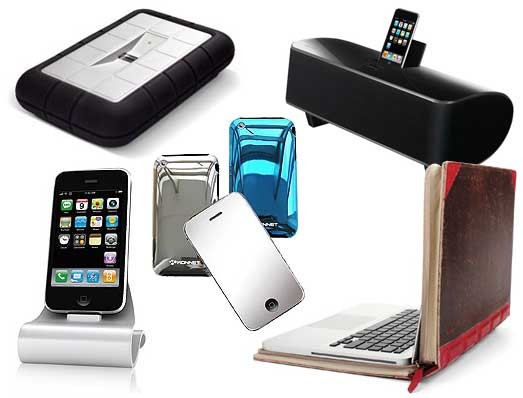 Dad's like gadgets too!
This Father's Day it's time to tech your Dad. That's right, you know your dad is still living in the dark ages. He probably asked you within the last year how to transfer his VHS tapes to DVD, or maybe this is the first year he discovered Facebook or how to text on his cell phone. In either case you owe it to your father to give him a gadget that will stretch his horizons and bring him just a little bit closer to 2010. It doesn't have to be a robot with laser beams or a voice activated 3-D holographic digital video recorder, but at least put something into his life that will keep him from embarrassing himself (or you!) at the next family picnic. Better yet, use him as a catalyst to upgrade your whole family!
Following are a few of our favorite recommendations that will impress, update, or even (heaven forbid) help your Dad put away that corduroy jacket he's been wearing for the past 30 years.
Gateway NV7901u 17" Laptop
Price: $849.99 | Buy it now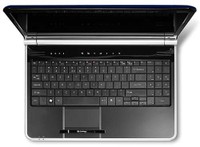 The nightsky black Gateway NV7901u Notebook comes with Windows 7 Home Premium and is seemingly dressed to impress with its stylish looks. But what's really going to grab your Dad's attention are its features - like discrete graphics performance for a great DirectX 11 gaming experience. He can also enjoy widescreen cinematic entertainment on the 17.3" high-definition LCD display, while ample memory and revolutionary controls provide fast multimedia playback, multitasking performance and digital media enjoyment. We're talking an Intel Core i5-430 processor, 4GB DDR memory, and an ATI Radeon HD5600 series video processor. For storage, the NV7901 laptop has 500GB, a media card reader that handles all major formats, and even an 8x DVD/CD Dual Layer recordable drive.
Konnet PowerV Duo

Price: $34.99 | Buy it now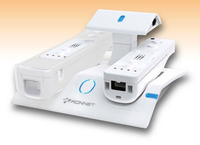 Does you Dad have a Nintendo Wii? Konnet has developed the best way to charge your Wii remotes. Using an advanced wireless induction system, you can enjoy a connection-free charging technology that will charge and store up to 2 Wii remote controllers at the same time. You dn't have to plug them in, just set the modified Wii remotes on top of the charging base and they will charge via indictance. No wires. The system even charges Wii remotes without taking off the Motion Plus and silicone jackets. Each Konnet PowerV Duo comes bundled with two rechargeable induction-style battery packs. A red & blue LED indicator shows charging status and the intelligent charging technology avoids overcharging the remotes. In addition the the charging base and indiction batteries, the PowerV Duo includes two extra USB charging ports for charging a DS console or other USB device. This is a very cool product that is quite possibly the perfect blend of convenience and technology.
Konnet iCrado Plus iPod/iPhone Dock

Price: $29.99 | Buy it now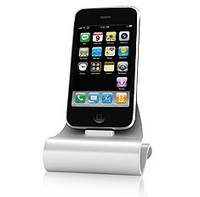 You know, when I redid my kitchen I created a beautiful desk area with a custom-crafted Silestone top. We bought a custom chair that fit perfectly and adorned the desk in beautiful cherry wood trim. Later we added an iMac, a beautiful LCD edition with a large 20-inch screen and aluminum unibody construction. Then I slapped down my iPod Touch with a cable that stretch across the desk and ruined the whole thing. "This won't do," I said. Enter Konnet and their iCrado, a beautiful, if simple, solution for docking your iPhone or iPod on a regular basis. Its aluminum base matches an iPod or Mac laptop perfectly and it provides stability for you to dock your device without fear of it falling off a table onto the floor. This isn't the cheapest accessory you're likely to come across in your lifetime, but it's certainly got my vote for simplistic beauty and the special "reflex" design is even made to enhance the iPod or iPhone's onboard speaker. A 30pin to USB Charge & Sync Cable included and indeed is used as the docking connector within the cradle itself. Elegant. Bold.
efo Bluetooth Wireless Handheld HTPC Remote Keyboard
Price $60.00 | Buy it now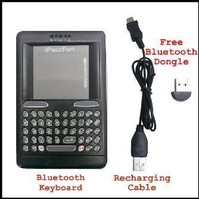 This is a second generation product from EFO. The Bluetooth Wireless Handheld Keyboard, Mouse and Touchpad is a 3-in-1 solution that really opens up the ability for people to use their laptop computers as an HTPC. The remote is fully Bluetooth 2.0-compatible and even ships with an included dongle for legacy laptops or netbooks that might not include Bluetooth. It even includes four Function keys (F1, F2, F8, F10) and Media controls (Play, Pause, Next, Previous, Mute, Volume Up, Volume Down). The remote is designed to be an alternative choice for those who may not have an iPod Touch or iPhone (which can use Logitech's free Touch Mouse software). The efo product uses Bluetooth 2.0, so there is no additional software required, it includes keyboard, mouse and touchpad controls - making it extremely flexible and bringing Hulu on the big screen that much closer. A long lasting rechargeable Li-ion battery ensures long life and no memory effect when charging, and the LED backlit keyboard won't drain the juice, even when you max out its limited range at 30 feet.If the Bluetooth solution doesn't float your boat, efo makes a 2.4GHz 802.11b/g version for just $40.
Tunebug Vibe Portable SurfaceSound Speaker

Price: $69.95 | Buy it now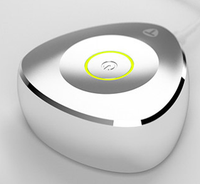 Your Dad is about to become very cool when he whips this out of his pocket at his next lunch meeting and slaps it on the table. Mobile music typically means listening through headphones and isolating yourself from others and your environment (and in the case of Brittany Spears and certain American Idol winners, that's a good thing). But what if you want more than one person to hear your tunes, or listen in on a podcast or a Skype conference call? The Tunebug Vibe is an ultra-portable sound generator that can be connected to MP3 players, mobile devices, laptops or any other device with a 3.5mm audio jack. Tunebug's patented SurfaceSound technology lets sound waves pass through the surfaces it rests on, turning most solid surfaces into a flat panel speaker. Sure, you can't put it on a peanut butter and jelly sandwich and expect it to work, but just about any hard surface will work just fine. The kit comes with the Tunebug Vibe, a USB charging cable, the case (which, incidentally, doubles as a "sound base", and a 3.5mm audio cable. Good vibrations!
Twelve South BookBook

Price: $79.99 | Buy it now
This product gives your Dad the benefit of the doubt - and assumes he might have a MacBook or MacBook Pro. If so, kudos to you for having a dad that's in the top 2% of hipness, nationally. If he has a MacBook, then protecting it is a top priority and that's where the BookBook comes in. You just slip your Mac inside the velvety soft, padded interior and zip it closed. Your little "nookums" (it's OK, we're talking to Apple fans now) is now nestled between two tough, rigid leather hardback covers for a solid level of impact absorbing protection. The rigid spine serves as crush protection for an additional line of defense. BookBook creates a hardback book structure that safeguards your MacBook like few other cases can. It's far better than any floppy neoprene bag and it's a conversation starter to boot. I took one with me to a weekly meeting and was asked what I was reading. I simply plopped it down on the table and opened it up. The stares were unavoidable - this is definitely a showpiece product. It's also not for the faint of wallet - at $80 this is a nice gift, but these are one-of-a-kind products and you simply can't find them anywhere else. It's a novel way to cover your MacBook... get it, get it?
Aerial7 Phoenix Headphones

Price: $60 | Buy it now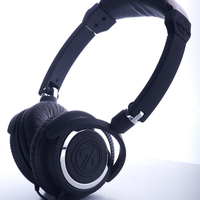 AERIAL7 Industries is releasing its Phoenix DJ-style headphones any day now and they look to be the perfect gift for any Dad who travels and wants to listen to music while also taking calls on his BlackBerry or iPhone. We got a pair in advance and found them to be fun and easy to wear and carry along, thanks to a small collapsible form factor. This series is a mid-size on-ear headphone that features a fully collapsible frame and padded headband. Phoenix promises to deliver sound quality that is usually found in a larger format device and are focused on the DJ market, but for casual use - and those who don't require a lot of noise isolation. The headphones also feature a swivel earcup for single-sided monitoring and, as indicated above, a microphone. AERIAL7 describes the phones as having "premium" speakers and a 44mm driver for a superior listening experience. Finally, a Skype adapter is also included with the headphones for making VOIP calls on a computer. AERIAL7's Phoenix headphones are available, to start, in four funky color combination including Chino, Storm, Citron, and Eclipse (we recommend this one unless you like people staring at you) and will retail for $60 starting in July.
Clearstream Micron HD Antenna

Price: $49 | Buy it now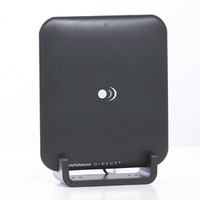 Give your Dad the choice of a single antenna that can be configured three ways: Table top, wall mounted, or for additional performance the extreme gain option with the reflector enhanced XG (a mesh that site behind the antenna and helps it get better reception when used outside). The Micron's efficient, compact design offers excellent gain and impedance matching across the whole post-2009 DTV (digital TV) spectrum. The ClearStream Micron is superior to existing compact antennas for receiving UHF DTV signals - which is where most of your high-definition TV will be. While the Micron is optimized for the UHF band, it should provide nominal reception of high VHF band signals as well for those residing in stronger signal areas. If you're in a larger city you will walk away with about 40+ HD and/or digital channels for free. The Micron delivers TV signals from widely located (spaced) broadcast towers - up to 70 degrees apart, negating the need for an antenna rotator in most cases. If your Dad hasn't yet gone digital or he's using cable or satellite, you may want to pop one of these in and show him how good uncompressed HDTV can look.
Accell Pro Ultra Supreme HDMI Cables with ARC & Ethernet

Price: $26.99 and up | Buy it now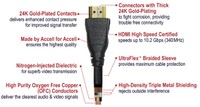 Cables, schmables, right? Well... not so fast. With the addition of HDMI 1.4, features like Audio Return Channel (ARC) and Ethernet, there are actually some differences coming out on the market with respect to HDMI. Don't worry, though, you're only affected if you bought the absolute latest gear that supports these technologies - most manufacturer's haven't yet implemented most of them. The Accell ProUltra High Speed HDMI audio and video cable is designed to the latest HDMI High Speed specification. But more importantly, the ProUltra cable supports HDMI 1.4 features including 4K and 3D and an overall bandwidth of up to 10.2 Gbps (340 MHz). Then it goes further. As we mentioned above, the ProUltra cable includes integrated Ethernet support and Audio Return Channel (ARC), which allows an ARC-enabled TV to send or receive audio data upstream or downstream to ARC enabled audio equipment (your AV receiver, for example). If you want a cable that has the infrastructure to be current, this is one of the first manufacturers offering HDMI certified solutions.
Pioneer XW-NAS3-K Dock for iPod and iPhone
Price: $449.00 | Buy it now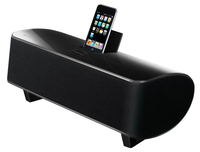 OK, let me talk to the people who really love their Dad's for a moment. That's right - you, with the checkbook. Say your Dad is an old-school audiophile. He probably, by default, hates the sound from his iPhone - largely because he doesn't care for headphones or earbuds (especially the yucky ones that come with the thing). What if you could revive his passion in portable music? He could love the convenience of carrying his favorite tunes everywhere on his iPod or iPhone and he wouldn't have to rely on headphones or decent quality earbuds to enjoy his music at the office or home. Pioneer's Audition Series is the answer. With its clean, modern styling and rich 2.1-channel sound with a dedicated built-in "subwoofer", portable music may never have sounded so good on a compact unit. And with an optional Bluetooth adapter, your portable A2DP profile Bluetooth-enabled audio devices can stream music to the Audition Series wirelessly.
Telehook TH-1040-VFM Full Motion TV Wall Mount

Price: $99.99 | Buy it now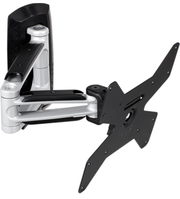 Does your Dad have a flat panel TV? Is it mounted to the wall? No? There's your Father's Day present. With Telehook products, mounting large LCD and plasma TVs and displays is easy and they offer solutions for wall and ceiling mounts as well as universal solutions for mounting projectors. You've got lots of choices, but the one we like is the TH-1040-VFM Full Motion Mount. The TH-1040-VFM utilizes a ball joint mechanism that allows infinite and easy adjustment for any viewing angle up to 40-degrees with simple tension adjustment. Even after the television or display has been installed, it is easy to change its position from landscape to portrait mode and you get virtually 360-degree screen adjustment. It's also got a single mounting point, so you only need to find one good stud and you're off to the races. Overall we've found that Telehook mounts are particularly easy to install and ensure that your display will be securely mounted. This mount supports al standard VESA mounting hole configurations (100mm x 100mm, 200mm x 100mm, and 200mm x 200mm) and supports displays up to 55lbs.
LaCie Rugged Safe FireWire/USB Drive

Price: $189.99 (500GB); $299.99 (1TB) | Buy it now
Give your dad the gift of biometric security... he'll feel like James Bond when he swipes his finger across the biometric authentication, which enables personalized data control for to up to ten users. Developed for users that need to protect their data against theft, the Rugged Safe boasts AES (Advanced Encryption Standard) 128–bit encryption. This is the same standard used by the U.S. government and organizations worldwide to protect critical documents... like that guy who runs LifeLock and got his identity stolen like a gazillion times - I bet he needs this. In addition to its enhanced security, the Rugged Safe comes with USB 2.0, FireWire 800/400, and is fully plug and play. Once configured, it grants access to authorized users on any Mac or PC with a single finger swipe, requiring no software installation. It's also bus-powered, so it requires no external power supply and is easy to slap into a briefcase or take it with you on road trips. If Robocop had a hard drive this would be it... except that he doesn't have any fingerprints...
Monster PowerNet 200 Starter Pack

Price: $279.95 | Buy it now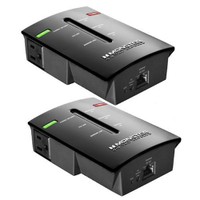 Get your father connected. I mean, really connected, like so he can use the internet from the garage, or the kitchen, or... the bathroom. The Monster PowerNet 200 brings a high speed Ethernet connection to any room in your home - all you need is a power outlet. It instantly turns your home's existing electrical wiring into a high speed whole-home network. You can get blazing fast speeds up to 200 Mbps for multiple connections to the Internet or for streaming high definition audio and video. It's also incredibly easy to set up – simply plug in two PowerNet devices and they automatically connect to each other - there is no software, and no setup. You can add even more network connections in more rooms of your home with the PowerNet 200 Expansion Modules, available separately. Monster even makes a PowerNet 300 module which is basically the same thing but with four Ethernet jacks for use as a hub. An advanced model is also in the works that will provide near-gigabit connectivity throughout the home. If there is one technology that has impressed us the most this year, it's Ethernet over power lines. 
Grace Solo Wi-Fi Radio Receiver

Price: $124.99 | Buy it now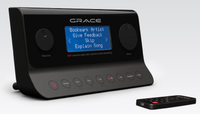 Everybody likes radio (well, except that crazy old guy who lives in that rental down the street, but for the most part we're talking about everybody). The Solo Wi-Fi Receiver provides free internet radio from every corner of the world. Listen to the hottest online music services like Pandora, Live365 and SIRIUS or your digital music collection directly on your home stereo. The Solo Internet radio's compact and stylish design make it a nice fit for anyone, especially Dads. The small stature of the Solo allows you to place the system component virtually anywhere and we like the front scoop, which looks like a corvette - and who doesn't like... oh yeah, crazy old guy again. Well anyway, the Solo supports a variety of online streaming services and the adjustable 4-line, backlit LCD display makes it easy to view your selections, adjust your audio settings or display song title and artist details. You can store up to 10 preset stations and use the remote control to search for new stations, skip songs, and power the Solo on/off from any location in your room. You an even control 1 or more of your Grace Internet radios from you iPhone, iPad or iPod Touch. The Solo Wi-Fi radio can be connected to any set of powered speakers or connected directly to your home stereo system.
B&W Zeppelin Mini iPod Speaker Dock

Price: $399.95 | Buy it now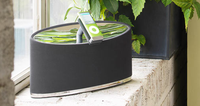 Bowers & Wilkins has done it again. It wasn't long ago that the B&W Zeppelin System manned-up the way people listened to their iPods, overbuilding the competition and providing some incredible sound coupled with sleek looks. And now it's back. Only this time, it's smaller... kinda like Mini-Me. With Zeppelin Mini, you get everything you love about the Zeppelin (the speaker, not the band) – advanced acoustic technology, B&W design, elegant connectivity – in a streamlined, compact sound dock package that's perfect for desktops and bedside tables. Because even when your space is limited, it doesn't mean your sound has to be... Hey, that's a pretty awesome slogan... I should send that to them.
Speakal iCrystal iPod Dock Speaker

Price: $79.99 | Buy it now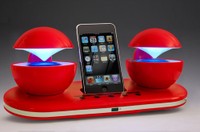 Earlier this month iPod speaker company Speakal brought out its latest iPod dock, the iCrystal. The dock sports a rather unique design. In addition to being available in three colors (white, red or black), its form factor includes two split spheres that house the speakers and an ambient light that emits from a cone-shaped audio diverter and covers the speakers in a soft blue light. Form, function... it's got it all. The dock has touch controls for changing volume levels and tracks, and it even ships with a small remote control. The dock can be powered by four AA batteries (for which it will run for an estimated 4 hours) or an AC outlet, and has a 3.5mm input for playing back music from other portable devices. This thing will draw a significant amount of interest if it's found sitting on your dad's desk at work next to his Ikea chair and those tiny bookshelves that double as a coffee table. You owe it to him to stir up conversation and plop one of these in his office. For $80 it's a steal.
We know there were at least a few decent suggestions in here for your Dad. If you can't elevate his technical mojo, then at least raise his cool factor by grabbing one of these items that will be certain to get his coworkers talking - or his neighbors if he's retired. In either case, there's no excuse for socks or ties this year. Tech is the way to go!
Confused about what AV Gear to buy or how to set it up? Join our Exclusive Audioholics E-Book Membership Program!