2011 Consumer Electronics Christmas Gifts Guide
2011 Consumer Electronics Christmas Gifts Guide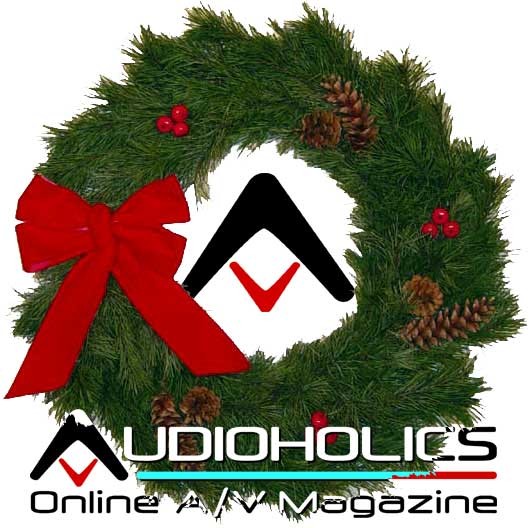 2011 Consumer Electronics Christmas Gifts Guide
We love this time of year - when we bring out some of the most unusual, compelling, cute, different, or just plain interesting products across a wide swath of the consumer electronics industry. To help us sort them out, we took each product and assigned it as a thoughtful gift for him, her, "that person who has everything" - you get the idea. Many of the products here are different from that which we'd typically review, but this is the time of year we get to play and expand our horizons. The result is this Christmas Electronics Gift Guide which we hope you find enjoyable, entertaining, helpful... shop well!
To qualify for the gift guide, the product must be:
Be interesting to us
Involve some connection to consumer electronics
Cost less than a small car (high end esoteric electronics typically don't find their way here)

For Him
Otterbox Defender Series iPhone 4/4S Cases


The Defender Series Cases for iPhone 4/4S are some of the most rugged, usable iPhone cases in existence. There are other cases that are more durable, but they also add more bulk, weight and awkwardness. The Defender Series, which is also available for a host of other devices, such as the iPad 2, iPad Touch 4th, HTC Evo/Desire, iPhone 3G, Blackberry Curve, and Droid RAZR, is lightweight but strong, with three layers of protection and an integrated screen cover. These are some of our favorite cases, so it's a solid product that we find easy to include in our annual Gift Guide.
MSRP: $49.95   Buy Online

SOL Republic Tracks Headphones


The SOL Republic Tracks are a truly innovative headphone for just $99. We think Kevin Lee and crew have certainly managed to break into a market with a highly sellable product that should do well, simply because it's unique and has some aesthetic appeal to people who want to "think different" about what headphones should look like. We think the sound quality is going to really appeal to DJs or those primarily into bass-heavy music. You really have to hear the bass to believe it. The new in-ear and on-ear headphones are sold in several flavors and levels (stock and "HD" models) as well as multiple color choices. The new phones are currently sold at Best Buy and Apple stores.
MSRP: $99   Read the Review
RoadMate App 2.2.1


With the Magellan RoadMate 2.2 App, you can find out where you'd like to go using real-time Google Local Search. Then, you can route to your searched location with a tap of the GO button. The RoadMate app also receive real-time traffic information to help you stay clear of congestion, accidents, and construction zones. The good news? No subscription or additional fees are required. We like that both Portrait and Landscape views are supported and realistic highway signs and voice guidance direct you safely to the correct lane when approaching interchanges and exits. The app also has a Pedestrian Mode and it works perfectly with the iPhone and iPod touch (3rd and 4th generations). If you want it perfected, ran the optional Magellan GPS Car Kit.
MSRP: $49.99    Buy Online
Swann Micro Lightning RC Helicopter


We love micro helicopters. They are perfect for indoor flying and they give you a great way to entertain your guests... or send them running for cover, we're not sure which (depends on how good a pilot you are). The Swann is super-fast and agile and its "Easy-Fly" Gyro system makes the Micro Lightning easy to control and easy to enjoy. It's also ready to fly out of the box – there is no assembly or configuration required! The RF remote control uses 2 analog control sticks and a trim controller that let you fly in 6 directions (up, down, forwards, backwards, left and right) in no time. The Swann Micro Lightning is powered by a built-in lithium ion battery which is easy to re-charge on-the-go using the cable connected to the remote control or via your computer's USB port. After less than an hour of charging time you will be ready for 8 minutes of flying.
MSRP: $37.30   Get more info
Paradigm Shift A2 Powered Speakers


Play music from your portable music player, music server, dock or computer, hook it up to your TV, guitar or keyboard or take it with you wherever you play. Paradigm's Shift A2 Powered speakers aim to take on the multimedia segment by storm. Their marketing uses complex words like "sophisticated mathematical algorithms shape frequency response" - when in reality they mean they have a really good loudness control akin to Dolby Volume (but much simpler, and without the licensing fees). The speakers have built-in 1/8" and RCA stereo input and output jacks and an optional Bluetooth Dongle lets you stream content wirelessly, including Airplay music. They are a bit pricey and there's a lot of competition, but we think they have lots of potential.
MSRP: $249/ea   Read our Preview  |  More Info
Klipsch HD Theater 500 Home Theater System

For the same price as two Paradigm Shift speakers, you can also jump into a 5.1 system from Klipsch. The HD Theater 500 is a great entry-level package that I think most audio enthusiasts would love to have. If your loved one hasn't yet made the plunge, this is a great way to get them in the game. Each main and surround speaker is a sealed enclosure finished in high-gloss piano black with a 2.5-inch IMG woofer and a MicroTractrix Horn-loaded 0.75" aluminum dome tweeter inside. The magnetically shielded center channel employs dual woofers but is otherwise identical to the mains and surrounds. The subwoofer uses a 100W amplifier and an 8-inch driver. Featuring a sleek black pica vinyl finish, this hard-hitter also includes traditional volume, crossover and phase controls, so you can customize the level of bass for your room.
MSRP: $599.99    |  Buy Now

Velodyne Impact-10 Subwoofer 
Velodyne has got to be one of the most recognizable names in subwoofers, and the Impact-10 is priced for discerning consumers who take their bass seriously and want a bargain at the same time.  Spruce up your system by adding one or better yet two of this compact but potent subwoofers and you will soon experience the movies instead of just listening to them.  Good bass is the key to good sound and this subwoofer will be the most economical upgrade you can make to accomplish that goal.
MSRP: $299 Video Review |Buy it Now
Optoma HD33 1080p 3D DLP Projector

What's great about the Optoma HD33 projector? Well, for starters, it supports the latest 3D technology with an included RF Emitter and delivers full 1080p for your Blu-ray, gaming, HTPC, cable and satellite sources. With 1800 lumens of max output, you can push an image on a screen up to 300 inches. The fully backlit IR remote control has discrete IR code for most functions, including on and off. The HD33 projector is also budget-conscious, with a lamp that's rated for up to 4000 hours in standard mode or 3000 hours in bright mode. The HD33 also incorporates a rapid shutdown feature that we really like. If all of this isn't enough, the HD33 comes with a one-year parts and labor warranty, and 90-day lamp coverage.
Price: $1,499   Buy Online
Samson H2n Handy Recorder


We were big fans of traditional external sound cards, but recently products like the Zoom H2n Handy Recorder are changing the way we think about home studio audio production. The H2n is Zoom's newest product and, while it may look like a microphone with an LCD screen it does much, much more. The Zoom H2n actually features five onboard microphones and can record in MS (mid-side) stereo, 90-degree X/Y stereo, 2-channel and 4-channel surround sound. It includes onboard audio processing to give you compression/limiting, a low-cut filter, normalize function, variable speed playback, A-B repeat mode, tuner, metronome, file dividing and surround mixer. Still not enough? There's even a built-in MP3 encoder to transform WAV files up to 24-bit/96kHz into MP3s small enough to share via email or upload to the web. Two AA batteries net you over 20 hours of continuous operation, but you can also power the unit from the included AC adapter or even USB (and the H2n can be an external sound device for your Mac or PC.) This little device is amazing.
MSRP: $199    Get more info
Yamaha RX-V671 AV Receiver


The Yamaha RX-V671 offers some of the most important features we tend to look for, like a discrete powered Zone 2, and network features that let you stream music from the likes of Pandora, vTuner, Rhapsody, SiriusXM Internet Radio and Napster. It also lets you stream media from any DLNA-compatible source. The receiver has analogue video upconversion to HDMI - at up to 1080p resolution. That means you can feed this receiver just about any composite or component video signal and it can output it via HDMI. This is a real no-hassle way to connect your system - and it means that you only need to run one HDMI cable to your TV. If you don't need Zone 2 or network audio features, save $100 and pick up the RX-V571, but this receiver would be a good addition to anyone's room and is an excellent value.
Price: $499.95   Video Review   |  Buy Online
MonoPrice iPhone Speakers


MonoPrice actually has a couple of really compelling (read:inexpensively intriguing) iPod/iPhone speaker/dock products that caught our eye this year. The first is a $40 dock with touch controls and auxiliary input. It features an extended dock that sticks out in front and lets you both charge and control you iPod or iPhone using the touch capacitance controls on the front top of the unit. With 15W per channel, this should be loud enough for interior use. There's no battery, clock, or alarm, so it's not a bedside unit, but it would be good for use as a tabletop speaker system for your tunes. If that's too rich, or you want a portable solution, MonoPrice also has a $23 model that can actually run on 2 AA batteries.
Price: $22.95 & $39.75   Buy 2W model Online | Buy 15W model online
For Her
iHome iW1 AirPlay Wireless Audio System with Rechargeable Battery

Airplay is getting rave reviews - or at least the technology, and those products that include it are. The Airplay-enabled iW1 Wireless Speaker allows you to stream music from your iPhone, iPad, Mac or iPod. The iW1 also supports charging and local audio playback via USB by using the USB sync cable that comes with new iPods and iPhones. Its rechargeable lithium-ion battery with charging base and carrying handle means you can take and use the iW1 anywhere at home, in-and-out doors. Also, since it's an app-enabled device, you can set and control device features, and update firmware when necessary, right from the touch-screen interface on an iPad, iPhone, and iPod touch. Many "wireless" speakers aren't actually wireless - this one actually is.
MSRP: $299.99   Buy Online
Andrea Super Beam SB-405 Headphones/Headset

SuperBeam headsets are unique in that they utilize an integrated array microphone system that is specifically designed for use with Andrea's patented beam forming and digital noise reduction audio software. In this way you get the opportunity to have crystal clear recordings and hands-free calling without a boom mic that obscures your face from laptop or other conference calling cameras. No mic in front of your face means you can make calls and even eat or drink freely without having to worry about a mic in front of your lips. On top of that, SuperBeam also provides digital noise cancellation technology that is Skype Certified.
Price: $149.95   Buy Online
Computer Apparel V Neck Sleeve

Want to be the owner of the most unusual iPad protective case we've ever seen? How about one that looks like a V neck T-shirt? Heck, the Computer Apparel V_Neck Sleeve IS a t-shirt - or at least partly. While it's not for just anyone, this V_Neck sleeve protects your Apple products without cramping your style. Made of 100% cotton, the V_Neck is reinforced with multilayer-padding for protection. The front V neck is a convenient area to store your power cords or headphones and the breast pocket fits your iPhone perfectly. The back features a zippered pocket to keep your device securely in the sleeve as well as a super bonus second pocket for various & sundry items (i.e. magazine, sketchpad, etc).  The V_Neck Sleeve is also, conveniently enough, machine washable, so just toss it in with your other V necks and you're good to go.
Price: $49.99   Buy Online
Vizio VHT215 Sound Bar w/Wireless Sub


It almost doesn't make sense these days to put out a sound or surround bar without a wireless subwoofer. They are just everywhere, so if you are trying to compete, you'd better step up. Vizio, a company that has made huge inroads into the public consciousnesses through their budget offerings located in big box stores, has done just that. Their new VHT215 Home Theater Sound Bar with Wireless Subwoofer has all the features you need, paired with the low price, that has made the company successful. The sub also has HDMI with ARC (audio return channel) and 3D support. It even integrates SRS surround effects, making it one of the cheapest fully-featured "surround bars" we've every set our eyes on.
Price: $319.99   Read our Preview  | Buy Online
Logitech Mini Boombox


Logitech's new Mini Boombox is a Bluetooth speaker small enough to fit in the palm of your hand. But it's more than that. It also has an integrated mic for high quality voice chats. We're not sure anyone would want to do that with a portable speaker, but it certainly presents an opportunity for those interested in a portable, battery-powered mic and speaker solution. To enhance the sound, Logitech utilized an "acoustic chamber" to increase the bass response. The Mini Boombox charges via USB and can play for 4 hours on a single charge. For controls, the unit uses touch sensitive buttons which are backlit across the top. This is a fun gift, and for $99 it's got to be one of the most compelling gifts for the holiday season.
Price: $99.99   Buy Online
For Your Crazy Uncle

Explorer Touch Mouse

The Explorer Touch Mouse is the newest addition to Microsoft's Touch family. The mouse is shaped with lots of curves, raked back to have the smooth lines of a Porche Boxter - though we don't typically compare our mice to high performance vehicles. The Explorer Touch's claim to fame is its Touch strip which is optimized for quick vertical and horizontal scrolling, making it ideal for fun activities like surfing the web, and great for practical tasks like managing Microsoft Excel spreadsheets. The mouse has three scroll speeds that use haptic feedback (a light vibration that signals scrolling speed). It also has a battery life of up to 18 months, comes with BlueTrack Technology, and has five customizable buttons. It's also designed for right- or left-handed use. This is a very cool mouse.
Price: $49.95   Buy Online
Warpia StreamHD (SWP120A)

The StreamHD Wireless PC to TV Display Adapter with HDMI, 5.1 surround sound & stereo audio outputs allows users to watch and share any notebook or PC content (such as pictures, movies and presentations) and any Internet content on their HDTV, projector, or monitor without cable limitations and in up to 1080p HD. The PC Adapter connects to a USB port available in all notebooks & PC's, and the Audio/Video Adapter connects to an HDMI port available in flat screen TVs. Stereo audio is supported via the HDMI port (along with the video) or via a separate 3.5mm audio jack. Use the S/PDIF output for 5.1 surround sound for a stunning wireless audio/video experience.
Price: $159.99   Buy Online
Samson Meteor Mic

Skype is taking off as an incredibly cheap and efficient way to communicate for both business and personal,particularly over long distances and between countries. Now, the Samson Meteor Mic gives you the perfect, portable solution for excellent audio quality and a no hassle solution. The Meteor Mic has one of the largest condenser diaphragms (25mm) of any USB mic available. Its cardioid pickup pattern, smooth frequency response and 16-bit, 44.1/48kHz resolution give you professional audio results no matter what you're recording. Meteor Mic's chrome-plated body includes a fold-back leg design that looks amazing on your desktop. And the legs adjust to the optimal position for any recording application from acoustic guitars to vocals or speech. This isn't just a cool mic, it's a cool-looking mic.
Price: $69.99   More Info
Scosche IEM856md In Ear Monitors
We're fans of many earphones (or in-ear monitors as they are often called in the pro-audio world). The IEM856md's are designed to produce maximum quality, but they also integrate advanced features like a tapLINE III remote and mic so you can control play, pause, volume, skip tracks and more from the control surface. A digitally designed enclosure provides optimal airspace to deliver a more accurate acoustic performance. The dynamic drivers are 10.7mm and provide powerful low frequencies while the 6.3mm balanced armature drivers deliver incredibly accurate high and mid frequencies. The ear cushions are made from hypoallergenic silicone to ensure a comfortable listening experience during extended use. To ensure a perfect fit, small, medium and large single and dual flanged ear cushions are included and when properly fit, the Scosche IEM856md's can reduce ambient noise up to 35dB.We've heard decent earphones and we've used flexible iPhone in-ear speakers. This set, if you can afford it, combines the best of both.
Price: $249.99   Buy Online
For the Person that has Everything
Twelve South BassJump 2 Subwoofer

Designed exclusively for the MacBook Pro and MacBook Air, Twelve South's BassJump 2 is a sweet, one-of-a-kind, go anywhere, USB-powered subwoofer that turns your MacBook into a mini-sound system. One single USB cable delivers both power and sound to the BassJump 2. Custom software blends the music coming from your built-in MacBook speakers with extra bass. The result is, as you can imagine, dramatically improved MacBook sound performance. At just under $70, this is probably the best enhancement you can make for your laptop audio.
Price: $69.99   Buy Online
WD My Passport for Mac

Designed for Mac, this sleek, portable drive now features more capacity than ever to store all the important memories of your digital life. It's also compatible with Apple Time Machine and includes password protection and hardware encryption. You can customize your backup, set drive security, run diagnostics, manage the power settings, and more from the WD SmartWare control center.The WD My Passport for Mac is perfect for adding extra storage for your creative files and important data, protecting your data with automatic, continuous backup, retrieving lost data effortlessly, or just securing private or sensitive data.
Price:
$99.99  
More info
Stem TimeCommand iPad/iPod Dock

Simply connect your bedside lamp to TimeCommand's unique power supply and control the lamp with the touch of a button. If you download the free Stem:Connect App, you can enable additional features such as dimming for incandescent bulbs and Wake-by-Light, which allows TimeCommand to automatically switch the lamp off when you go to sleep or activate the lamp when an alarm sounds. Be aware, however, the TimeCommand doesn't have any integrated radio or tuner, so you need to dock your iPhone, iPod or iPad in order to use it to wake up to music or listen to any tunes.
Price:
$99.95  
More info
Cadence 4-bit Binary Watch

Want to improve your geek cred?  Then this is the watch for you. Instead of Arabic or Latin numerals, the numbers on this dial are 4-bit - as in binary. Some say there are only 10 kinds of people in the world: those who know binary, and those who don't. This watch is classy enough to wear with on any occasion, while geeky enough to make a good conversation starter. The case of the watch is made from jewelry grade (316L) stainless steel and the band is a saddle-stitched two-part leather strap with a stainless steel buckle. The face is made from durable Saphire coated quartz glass. The watch itself uses a Miyota quartz movement and comes with a 5-year limited warranty on movement and hands.
Price:
$90  
Buy Now
CarMD Vehicle Health System (2100)

CarMD uses the same sophisticated technology your mechanic uses, but was designed for everyone to use. It does not matter whether you know a lot about cars or don't have a clue. The real value of CarMD is the detailed vehicle health information you get. Each report gives you a cure with the most likely fix and estimated repair costs in your geographic area. All fix information comes from CarMD's network of thousands of ASE-Certified technicians giving you "real world" solutions. CarMD's database of solutions is a living, breathing system that started over 14 years ago. Think of it as hundred's of technicians working to give you a solution. The report even provides important Safety Recall notices for your vehicle.
Price:
$119.85  
More info
ioSafe SoloPRO Fireproof/Waterproof Hard Drive


ioSafe designed the SoloPRO to be the safest, fastest, and most versatile hard drive ever made. With eSATA/USB 2.0 and USB 3.0 models available and capacities from 1TB to 3TB, the ioSafe SoloPRO is built to fit seamlessly into any business environment, including Windows Server, Linux, PC and Mac. But here's where it gets really cool (and makes it a unique gift). The ioSafe is fireproof (rated up to 1550°F for 30 minutes!) and waterproof (10ft submerged for 72 hours). ioSafe also includes 1 year of Data Recovery Service, with up to $2500 of forensic recovery plus advanced replacement. The SoloPRO can connect via eSATA, USB 2.0 or USB 3.0 and is Windows Server, Linux, Mac and PC Compatible. You can also get it in capacities from 1TB (default) to 3TB. If the Terminator needed secure data storage, this would be the drive he'd use.
Price: $249+   Buy Online
For the Gearhead Tweaker
Accell AVGrip Pro HDMI Cables

The Accell AVGrip Pro Locking High Speed HDMI cable features locking connectors which have a hold on the HDMI port many times greater than a conventional HDMI cable. The AVGrip Pro cable is the perfect solution for installers who are sick of having to deal with return calls due to HDMI cables falling out of the backs of gear. When the locking connector is inserted into any HDMI device, the built-in lock automatically engages. The HDMI-approved locking connectors deliver up to 16 pounds of retention force, enough holding power to ensure that the cable stays in place. To release, simply pull back on the cable's spring-loaded connector cover to unlock and remove the cable. There are no buttons to press or screws to turn.
Price: $21-$36   More info
Logitech K750 Solar Keyboard for Mac


We knew a wireless keyboard could go on for a long time with a set of batteries. What we didn't realize was that a solar keyboard can, because of the little power required to run a keyboard, can go almost indefinitely, even with only a modicum of interior incandescent lighting to power it. Logitech's Solar Keyboard has been out for some time, but it's new to the Mac, and that makes it far more interesting to us as a result. The keys feel good, similar to the keys on a MacBook Pro, and the design is very unobtrusive, with a flat (< 1/3-inch in fact) profile and no frills. There are some glitches with the Function Keys, but we found workarounds for most of that and found that the keyboard is a very satisfying product. At less than $60 it will make a great gift.
Price: $59.99   Buy Online
V-MODA Crossfade M-80 Headphones & Faders Earphones

For on-ear headphones, the V-MODA Crossfade M-80s are extremely comfortable. You can wear them for hours and they don't exert a lot of pressure - likely due to the ergosoft memory foam earpads. They also deliver a fair amount of sound isolation, which is great for when you're traveling. One of the included cables works with your iPhone to allow you to make and receive calls plus control your music. It worked great for us and makes these headphones a lot more versatile. The Faders ear plugs (which will hopefully hit the market soon - we got a sneak peek) are in-ear phones that filter harmful noise levels up to 12dB, while still allowing you to hear music and speech. Like headphones, they come with a variety of silicone ear tips so you can find a comfortable fit (sizes: small, medium, and large).
Price: $230 (M-80)   Video Review  |  Buy Online
Booq Agenda for iPad 2

The Booqpad Agenda combines iPad 2 case and notepad into one product, making it the ideal solution to create, store, review or present the next hot idea. Keeping a pen or stylus, business cards, cash or tickets close to your iPad and written notes has never been more convenient. Designed symmetrically for right and left handed users, each Booqpad ships with a blank, 50-sheet A5 notepad made from at least 30% post-consumer materials and printed with soy ink, a surface perfect for sketching, writing, note-taking, or laying out the next app, printed piece, product, story, or website. Notepads The Booqpad system offers notepad refills in a variety of styles specifically designed for creative professionals, including layouts for creative writing, designing the next app or website for iPad, or developing graphics or a 3D product.
Price: $49.95-$99.95   Buy Online
AViiQ Smart Case for iPad 2

The AViiQ Smart Case for iPad 2 has an anodized aluminum black plate which gives you a smooth high quality finish in 7 color options to specifically match and compliment your Apple iPad 2 Smart Cover (not included). Unlike other painted iPad 2 cases, the AViiQ Smart Case is designed to last by minimizing stretches and fading. The aluminum plate hard ABS plastic trim of this iPad 2 case has a smooth finish and protects your iPad 2 from shock and impact. It also works to dissipate heat from the iPad which minimizes the heat that would normally reach your hands. This means that you can enjoy longer hours of cool & comfortable reading and productivity.
Price: $34.99-$39.99   Buy Online
For Audioholics in Training
MonoPrice Home Theater Audio Deals


MonoPrice is crazy this year, offering several products that, quite frankly, we just can't believe even exist. Now, with that said, we are NOT saying that these products will represent the pinnacle of audio quality or replace anything you may have already purchased, but we do think they have merit. You see, there are a ton of people still holding out and using their TV's speakers. If this is you (or someone you know) then listen up. First off the plate is the $84 5.1-channel Home Theater Satellite speakers & Subwoofer package. $84! You can't go wrong with this - it will at least get you or your loved one incentivized to wire up for surround sound. With any luck you'll catch "the bug" and be on your way to yearly upgrades like the rest of us. The other thing that caught our eye was their new 2.1 Soundbar with Wireless Subwoofer. At $115, this has got to be the quintessential impulse buy - one that will get you off your TV speakers and onto something new. And, again, if that jump-starts your journey into AV-goodness, then how can you go wrong. Whether for your dorm, or your Mom or Dad, this is the first time we've ever been able to classify products like this as "stocking-stuffers!"
Price (5.-channel System): $84.10   Buy Online
Price (2.1 Soundbar/Wireless Sub): $115.02   Buy Online
AudioEngine A5+ Speakers


At $399/pair you may not cxonsider the AudioEngine A5+ speaker to be very "entry level" but that's because you don't understand what you get for your money. For Audioholics in training, this could be your first "high-end" purchase, particularly if you can't yet afford surround sound or want to begin enjoying 2-chanel music before you leap into a full 5.1 system. The AudioEngine A5+ speakers offer built-in power amplifiers, RCA and mini-jack audio inputs, USB power charge port, Front panel volume control, and even a remote control. There is also a variable output line out, so you can connect the system to a subwoofer which will vary the level automatically with the system. These are excellent speakers and it's going to be hard to beat them at this price. They will blow away just about any other powered monitor in this price class.

Price: $399/pair   Buy Online
Hopefully, you will get some ideas from this guide and be well on your way to filling up your holiday list early. With a little shopping, many of these items will be even cheaper than some of the prices listed here. Merry Christmas from all of us here at Audioholics!
smurphy522 posts on November 15, 2011 11:34
minor correction to listing

A great list of cool gadgets - what more would one expect!

I did see a minor clerical error:

WD My Passport for Mac

Designed as an upgrade of the its T1 surge suppressor, Tributaries' new T1A is a single-outlet device designed to provide 540 joules of surge suppression with an added line filtration circuit for clean power. The T1A is engineered with the X3 MOV (Metal Oxide Varistor), which are designed to blow before your gear does. The compact size of the T1A, makes it ideal for protecting subwoofers or any other type of household electronics that operate with solid-state electronics. This is a great stocking stuffer for the electronics guru in your life. And if you need a new HDMI cable that supports Ethernet and ARC, check out their new Series 6 Cables

Price: $20 More info



The listing for the WD Passport is describing the Tributaries T1A surge suppressor.
Post Reply
Confused about what AV Gear to buy or how to set it up? Join our Exclusive Audioholics E-Book Membership Program!