2010 Consumer Electronics Christmas Gifts Guide
2010 Consumer Electronics Christmas Gifts Guide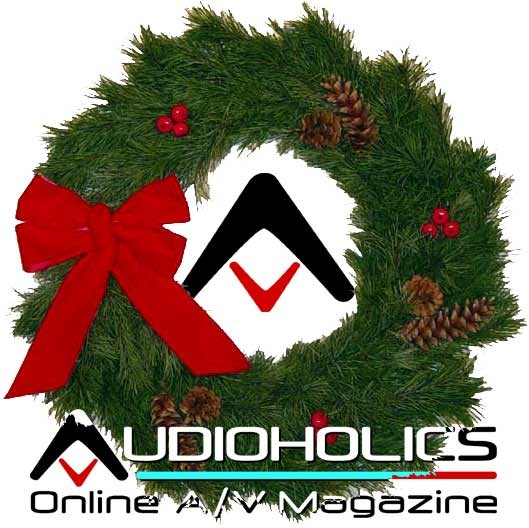 2010 Consumer Electronics Christmas Gifts Guide
Each year we put out a consumer electronics Christmas Gift Guide for our readers. This is simply a guide that takes a wide swath of products from all over the industry and compiles them here to let you know what we think is cool and new. You may see products here that we'll likely never review - that;'s because we're not just limiting the guide to home theater products. Since little Suzie may not need a new Blu-ray player (or you may not be able to afford it) we like to throw in a mix of gadgets, products and equipment that's simply interesting to us. Read on, and let us know what you think of our picks and be sure to add your own suggestions in the forum thread.
To qualify for the gift guide, the product must be:
Be interesting to us
Involve some connection to consumer electronics
Cost less than a small car (high end esoteric electronics typically don't find their way here)

For Him
Phiaton PS 500 Headphones


When we first saw the the PS 500 Primal Series (hence the "PS") headphones, we thought: "wow" these look nice. In fact, they could work as a nice high-end gift for him or her, and they will blow away the sound you get out of those highly-marketed headphones you see in SkyMall... The PS 500's aren't cheap, but they are designed to offer listeners concert-hall sound quality, unmatched performance, and a high level of comfort. And comfortable they are. With their extra-wide padded headband and stylish burnished aluminum and black cosmetic, the PS 500s look and feel as good as they sound. If you want a gift for your music lover who wants to enjoy the best possible sound, with unprecedented comfort and trendsetting style, the PS 500s are the ideal choice.
MSRP: $299   Buy Online

iPort FS-23 music system for the iPod


The iPort FS-23 Digital Media System is a free-standing device for the iPhone, iPod, or iPod touch that provides the freedom to control your device from an on-screen video interface on any connected TV. Using the included iPort remote control, an easy-to-navigate menu system may be selected for music, videos, playlists, songs, artists, albums, and more. iPod settings for equalizer, repeat, shuffle, and other controls may also be controlled on-screen. You can use the included cables to connect the iPort to any TV or audio-video component with audio and component video ports. The iPort FS-23 supports music and video playback from most iPod models. Using iPortNetSync software (available free at iportmusic.com), you can also synchronize your iPod with iTunes on any networked computer. It's not a system for the feint of wallet, but for those custom installers desiring a solution that is fully compatible with their existing whole home control protocols, this is one of the solutions they will be interested in.
MSRP: $450   Get More Info
IOGear Wireless HDMI Kit

For a long time we've been big fans of anything that could circumvent the inherent difficulties of HDMI cables, and that includes providing wireless solutions that can remove the cable altogether between the source and the display. The trick, of course, is that the solution has to actually work. IOGEAR recently released its take on the wireless HDMI revolution with its Wireless HD Kit (GWAV8141K). This kit eliminates the need to drill holes to complete a job. It also takes you out of the attic, especially if you couple it with a handy PowerBridge Total Solutions Kit, which makes for easy installation of 120V power behind your flat panel television. The new IOGEAR wireless solution allows installers to customize any living space and offer the ability to wirelessly transmit any source, be it Blu-ray, DVD, DVR, laptop or other media streaming device, directly to your HDTV or projector. It's not CHEAP, but it works amazingly well and is a great solution for those who simpy can't run a wire.
MSRP: $899.95   Read the Review | Get more info
Skooba Design Checkthrough Executive Brief


For quite some time now, the Transportation Security Administration (TSA) began phasing-in new security protocols that allowed "checkpoint friendly" bags to be screened with the laptop still inside. These bags had to be designed in such a way that the scan of a laptop was not interfered with and nothing would be piled on or near that part of the bag as it passed through the x-ray machine. The goal of the new program is to reduce inconvenience to travelers, speed up the security screening process, and reduce the congestion now plaguing the system. During the development stages the TSA provided a list of guidelines and technical requirements for prospective bags and Skooba Design submitted multiple designs and their Checkthrough Executive Brief is the result of their efforts.
MSRP: $149.95   Read the Review | Get more info
Seagate FreeAgent GoFlex External Hard Drive


The SeaGate FreeAgent GoFlex series of external hard drives allows consumers to enjoy reliable, secure storage without tying them to a single connectivity interface. It's unique plug-and-play design allows easy upgrading of interfaces for faster transfer speeds on your PC or Mac computer. Simply swap out the back connection docking accessory and go between USB 2.0, USB 3.0, SATA, and Firewire 800 in a flash - all with the same drive. We do a lot of video editing, some on-site, and this is a great solution that is excellent whether you're just looking for backup, or performing advanced A/V editing on a laptop or desktop. This is really one of the more unique external hard drive storage products we've seen on the market, and until solid state drops enough in price and ramps up enough in volume to take over the industry, products like this are hot commodities.
MSRP: Starting at $89.99   Buy Online
Audioengine N22 Amp and P4 Speakers

The N22 is a compact integrated stereo power amplifier and high-quality headphone amp. If you pair the N22 amp with Audioengine's P4 passives and you get a high-end mini desktop hi-fi music system. Connect your iPod, computer, and speakers or headphones for a compact and great-sounding personal stereo system. You can even connect a subwoofer and charge your iPod through the USB power port. Two audio inputs are standard - RCA and mini-jack connectors - so you can plug in your computer, iPod or stereo directly. This is a really nice desktop system for the price and should be a big seller this holiday season.
Price: $398 total   Buy Online
Sherwood R-904n NetBoxx Wi-Fi Receiver


We finally got to put our hands and eyes on the new Sherwood R-904n NetBoxx Receiver. Now there is a fine line between additional functionality and a Swiss Army Knife. The NetBoxx is a jack of all trades. At a bit over 10 pounds and the height of many DVD players, the R-904n NetBoxx will fit in most any installation. The corners are rounded with a slightly offset front display. Also included on the front panel is a USB port under a rubber cover and Aux 3.5mm jack. The receiver functions all seem there with Dolby Volume, used to keep the volume constant, adding a pretty important benefit. We could really see this unit fitting right in a family room in a contemporary setting. Wireless. Apps. Amp. Switching. Streaming. Compelling.
MSRP: $599.95   Read the First Look | Get more info
B&W P5 Headphones

I like comfortable headphones, and the B&W P5's are among some of the more comfortable I've ever worn. They are a hybrid between open back and closed back designs and these noise-isolating headphones come from the makers of the Zeppelin iPod speaker. Drawing on 45 years of Bowers & Wilkins hi-fi innovation and expertise, P5 brings you remarkably natural and highly detailed sound on the move. Think of it as your own personal concert - to go. Some headphone makers like to mess around with sound. Bowers & Wilkins prefers to leave it to the studio engineers. With P5, the sound you hear is completely natural – as close to the sound of the original recording as we can possibly take you.

MSRP: $299.95 total   Buy Online
Yamaha RX-A700 Aventage A/V Receiver


The RX-A700 A/V Receiver supports 3D and Audio Return Channel (ARC) over 6 in/1 out HDMI 1.4a, a new GUI with overlay on HD and 3D sources, CINEMA DSP 3D, with or without Front Presence Speakers, RS-232C interface and Control4 certification for custom installation. It also has analogue and HDMI upscaling to full HD 1080p, 7-channel x 90 watts of amplification and the ability to change the HDMI input while in Standby Through mode. This is the entry level model in Yamaha's Aventage line of A/V receivers - and that is to say, that it's not entry-level at all. These are hot products, and if anything, the RX-A700 redefines what a $650 receiver should be.
Price: $599.95   Read About Aventage Receivers | Buy Online

For Her
IDAPT i4

The IDAPT I4 is an innovative charging solution that can charge up to 4 mobile devices simultaneously and is compatible with over 4,000 mobile electronic devices including the iPhone, iPad, Blackberry, Nintendo DS, PSP, GPS systems, digital cameras, and Bluetooth products. What makes the IDAPT i4 unique is that it features an interchangeable tip system, making it completely customizable. It has 3 charging points and an additional USB charging point, allowing users to charge their electronics without the mess of tangled cords or the need for more than one outlet.
MSRP: $59.99   Buy Online
SoundAsleep Comfort Pillow

This one is for that loved one who can't sleep, or has trouble getting to sleep. The Ellery Sound Asleep Comfort Pillow features a built-in speaker that can connect to any audio source including iPods, mp3 players, smart phones, radios and TVs. It's a unique combination of comfort and sound without headphones so you can easily drift off to sleep while enjoying your favorite music or soothing sounds. We liked the way the speaker didn't get too loud and seemed perfect for helping you drift off after a long day. The pillow has a 100% cotton cover and polyester fiber fill. Since it's efficient, there are no batteries needed - you just plug it in and go. The pillow measures 20" x 26" and can be spot-cleaned.
Price: $29.99   Buy Online
Gadget Nation Book

Gadget Nation is a journey through the eccentric world of invention by Steve Greenberg. Greenberg has been on such national television shows as NBC's Today Show, CBS's Early Show, ABC's World News This Morning and World News Now, and Fox's Fox & Friends. His book showcases more than 100 off-beat gadgets and the inventors behind them. For anyone who;s ever wondered "How did they do it?" - this book gives you te back story. If you're wondering who's making millions, and who's still on the journey, this gives you that as well. It's a neat gift and perfect for the coffee table or gadget-freak in your life.

Price: $14.36   Buy Online
Yamaha PDX-60 Wireless iPhone/iPod Dock


Yamaha's PDX-60 Wireless iPhone Dock is a speaker that can be placed in any out-of-the-way location. The device is super-easy to operate and uses a remote transmitter that affixes to the bottom of the iPhone or iPod - letting you get away from the wireless speaker and still control the music. You can even talk on the iPhone with the transmitter still attached. The system has auto power on/off and volume control sync. The included cradle for setting the iPod/iPhone on a table, etc, charges the portable device - so you can power up from both the speaker and the cradle. Included is a credit card-type remote unit for convenient iPod operation and there are even four colors so your system will match nearly any decor.
Price: $229.95   Buy Online
Logitech Revue with GoogleTV

I can't remember a time when a product had more hype (or potential) than when Google announced GoogleTV. We, of course, got our grubby little hands on it as soon as earthly possible so we could review the Google TV. For anyone truly looking to unlock the full power of GoogleTV, realize that DISH is the first (currently only, as far as we know) to fully integrate their DVRs with GoogleTV without the need for IR emitters or a convoluted interface. With DISH Network's compatible DVRs make this a device that is a HUGE step beyond anything Roku or Apple has to offer - those boxes ignore your set top boxes altogether. It is exciting to think that GoogleTV is coming to several manufacturers as part of the television experience, but it's even cooler to think that people who don't want to buy a new TV can get all of that right now. We think this is going to be a hot item for Christmas this year.
MSRP: $299.99   Read the Review | Buy Online

For Your Crazy Uncle

Plantronics BackBeat 903+

Ideal for the latest iPhone, the Plantronics BackBeat 903 wireless headphones feature Altec Lansing sound technology and provide a rich, full-spectrum sound - most importantly, in stereo. While most Bluetooth audio solutions just give you a single-ear experience, the BackBeat 903's deliver sound in s away most people haven't experienced before wirelessly. A dual-mic AudioIQ noisecanceling technology gives exceptional call clarity and you can conveniently hear your surroundings with a quick tap of the OpenMic button. Adjustable and flexible for all-day wearing comfort, the headphones quickly fold up and slip into your pocket or bag nd they recharge via microUSB.
Price: $99.99   Buy Online
Monster Mobile Jamz Earphones

Get the right earphones and you'll be surprised at how good music from your portable MP3 player, iPhone or Android device can sound. The Mobile Jamz are really Lil Jamz with a mobile kit. With this product you also get a Mobile Media Drive for easy transfer of your music to and from your PC and your phone. ControlTalk Universal lets you answer calls and features a built-in high-grade mic that combines with the sound isolating headphones to provide lifelike reproduction on calls, even in noisy environments. Plus, the included adaptor makes Mobile Jamz perfect for use with Skype and other online video/chat applications. These are nice headphones and, though they carry a high price, the added features make for a compelling product.
Price: $149.99   Buy Online
Gear4 HouseParty 5

Gear4's HouseParty 5 is a stereo 2-way speaker that makes a bold statement with bold, yellow speakers that aren't hidden behind a grill. Between that and the blue backlit capacitance touch controls, the HouseParty5 is made to be seen. The speaker is perfect for the iPod and iPhone and has a top-mounted docking port that allows you to really unleash it's capabilities. For those who use other portable music players, connectivity is possible via a line-in port at the back (though the touch controls for navigation won't control your music). The thing we like best about these speakers is that they don't easily distort, even when played loud. It's because Gear4 doesn't attempt to have them play lower than they can handle.
Price: $129   Buy Online
For the Guy that has Everything
Joby GorillaTorch Flare

The Gorillatorch Flare is one of the most versatile flashlights we're ever seen. It has six different light settings, and features Joby's trademark flexible, wrappable legs and magnetic feet make this hands-free flashlight is ready for any situation. The primary light is an ultra-bright 100 lumen LED that functions in low, medium and bright settings and it even has a strobe option and 3 red LEDs for emergency situations. The Gorillatorch Flare is easy to store in the car or just about anywhere. It's also dust and water resistant and has rubberized rings and rubber pads on its powerful magnetic feet that protect surfaces even as it grips. 3 AA batteries are included.
Price: $34.95   Buy Online
Tributaries Surge Suppressor, Line Filter (PWRS-T1A)

Designed as an upgrade of the its T1 surge suppressor, Tributaries' new T1A is a single-outlet device designed to provide 540 joules of surge suppression with an added line filtration circuit for clean power. The T1A is engineered with the X3 MOV (Metal Oxide Varistor), which are designed to blow before your gear does. The compact size of the T1A, makes it ideal for protecting subwoofers or any other type of household electronics that operate with solid-state electronics. This is a great stocking stuffer for the electronics guru in your life. And if you need a new HDMI cable that supports Ethernet and ARC, check out their new Series 6 Cables

Price: $20   More info

For the Gearhead Tweaker
CalMAN Home v4.1

Got a tweaker in your life? In its short time, CalMAN has redefined the potential of video calibration software and captured nearly 100% of the market share. CalMAN Version 4 includes direct interactive control of video processors and displays. Rather than hunting through cryptic menus for the internal command that will adjust RGB balance, a CalMAN v4 user can now just adjust the relative levels of the bars in an RGB graph, and CalMAN does the rest, automatically writing the adjustment into the device. Calibrating Color Management Systems (CMS) has a long reputation for being notoriously difficult; the revolutionary CalMAN v4 lets you simply reach into a CIE chart and drag each color right to where you want it to be. It's a video tweakers's amusement park.
Price: $199 (Home)   More info
Atdec Levitate

Atdec unveiled it's newest display mount, the Levitate, a radically innovative mounting solution for flat-screens that allows even large sized desktop monitors to be tilted, positioned and re-positioned in seconds, without cumbersome user actions. The new Levitate mount is a dramatic step forward in both functionality and aesthetic design, combining convenience and versatility that enhances virtually any workplace environment. It's really just cool looking and functions in a way that lets you position your monitor anywhere.
Price: $299   More info
XtremeMac InCharge Auto for iPad or iPhone


For the guy who has everything, there's a good chance theydon't yet have a way to charge and use their iPad or newer iPhone in the car. With the Xtreme Mac InCharge for Auto, you can charge your iPod, iPhone or iPad without worries f runing out of juice or getting the dreaded "not compatble with this device" message we all have come to hate. The compact, one-piece design offers 2.1 amps for fast and efficient charging on the road. InCharge Auto has a LED power status indicator and an integrated safety fuse to protect while charging.
Price: $24.99   Buy Online
Tributaries Series 5 HDMI Cables
Tributaries Series 5 HDMI Cables are High Speed HDMI 1.3b and Simplay certified. The cables will support 10.2 Gbps bandwidth as well as Deep Color, X.V. Color. Structurally, the Series 5 are made with 28AWG stranded OFHC copper conductors and have a tinned OFHC copper braided shield with 85% coverage, an aluminum/Mylar wrap with 100% coverage, and gold-plated solid zinc connectors with molded covers. The cablkes feature a highly flexible CL3 PVC jacket and they are designed, tested and packaged in the USA. The cables are available in lengths from 0.5m to 6m.
Price: $60 (1m)   Buy Online
For Audioholics in Training
Radio Shack: Hex Bugs, Prime-8 Robot, Interceptor Helicopter

If you have little ones at home, Radio Shack just may be the best place to shop this Christmas. Three particular toys caught our eye and seemed like a great fit for budding audioholics. First off, there are the popular Hex Bugs, an addictive toy that mimics the actions of a cockroach looking to stay alive. The larger Bossa Nova I Love Robots Prime-8 robot rolls on his arms, launches rubber darts, and responds to his environment. The Interactive Toy Concepts Interceptor RC Helicopter features dual counter-rotating rotors, internal gyroscope technology and digital proportional controls that give it amazing stability. It lasts 10 minutes between charges.
Price (HexBugs): $7.99   Buy Online
Price (Prime-8 Robot): $79.99   Buy Online
Price (Interceptor Helicopter): $59.99   Buy Online
Speakal miSoccer 2.1 Speakers


Believe it or not, this soccer ball sports a full 2.1 audio system. Speakal's iPod speaker docks combine speakers with a whole lot of fun. The miSoccer 2.1-channel speaker system is ready for most docking iPods. It also boasts a 3.5-mm input for amplifying your other audio devices and it features touch-sensitive controls for adjusting volume and controlling your iPod. While you certainly won't want to kick it around, you can always get your kicks in the form of your favorite tunes.
Price: $119.99   Buy Online
Olens Technology MiCorder Digital MP3 Recorder


The MiCorder is simply a fun device, and sure to be a home run for anyone at any age. Adults will use it to convert any stereo outputs from record players or cassettes into an MP3 file so it can be played on any digital audio player, computer, iPod, or any compatible car stereo. The system records onto a standard SD Card.
To use it, you just plug it into any analogue stereo or mono audio output and record high quality audio without using a computer.It even has a mic for handheld record. The Polymer Lithium-ion battery provides up to 10 hours of use on a single charge.
Price: $79.99   Buy Online
DeskPets TrekBots

The DeskPets TrekBot is a hubless wheeled robot that is controlled by a unique patent pending 5 button USB remote controller/charger. The Trekbot moves forward, backwards, turns left, turns right and stops, as well as does headstands and flips. The TrekBots are available in four different colors and four different frequencies so you can race, battle and explore to your heart's content. A 30min recharge from the remote yields 15 minutes of play and the integrated battery should last a long time.
Price: $19.99   More info
Hopefully, you will get some ideas from this guide and be well on your way to filling up your holiday list early. With a little shopping, many of these items will be even cheaper than some of the prices listed here. Merry Christmas from all of us here at Audioholics!
Confused about what AV Gear to buy or how to set it up? Join our Exclusive Audioholics E-Book Membership Program!
Recent Forum Posts:
Clint DeBoer posts on November 02, 2010 12:54
BoredSysAdmin, post: 763457
Yet again M branded product creeps into AH gift guide…
Honestly… a part of me does it just to mess with you guys…
JJMP50 posts on November 02, 2010 10:14
Clint DeBoer, post: 763442
We're still waiting on that BDP-93 availability announcement. They didn't sound all that confident it would be ready for Christmas (in volume).
That's a shame. I would imagine the project manager is under a lot of pressure. He/she probably gets about 15 emails a day from the Executive Marketing Director seeing that right now they don't have any products at all to sell during the biggest retail time of the year.
BoredSysAdmin posts on November 02, 2010 08:51
Clint DeBoer posts on November 02, 2010 06:03
We're still waiting on that BDP-93 availability announcement. They didn't sound all that confident it would be ready for Christmas (in volume).
JJMP50 posts on November 01, 2010 20:14
Dear Santa,

I just want a new Oppo BDP-93 (or a Ducati 796 Monster)….
Post Reply