2012 Consumer Electronics Christmas Gifts Guide
2012 Consumer Electronics Christmas Gifts Guide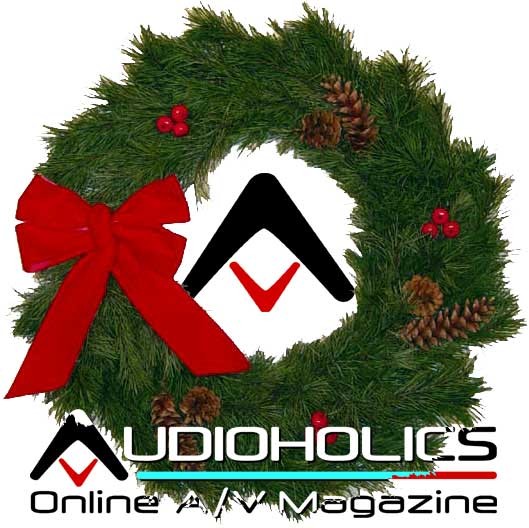 2012 Consumer Electronics Christmas Gifts Guide
I think Christmas is coming sooner and sooner each year. At least it sure feels that way. We've geared up our annual Electronics Christmas Gift Buying Guide in an effort to let you know about what we think is great and enticing in the market. It may not be largely home theater-based, but that's because this is the time of year when we branch out into other areas and just include what we think is compelling, innovative, or well... just plain bizarre. In either case we hope this electronics buying guide serves you well as you prepare for the Christmas buying frenzy. May your gifts be excellent this year!
To qualify for the gift guide, the product must be:
Interesting to us
Involve some connection to consumer electronics
Cost less than a small luxury car (high end esoteric electronics typically don't find their way here)

For Him
Audio-Technica QuietPoint ATH-ANC9 Active Noise Canceling Headphones


These aren't the cheapest headphones but they will go toe-to-toe against the "other" brand. The ATH-ANC9 QuietPoint headphones feature Audio-Technica's new "Tri-Level Cancellation". Mode 1 is optimized for low frequencies. Mode 2 is designed especially for use in noisy offices, and Mode 3 works to generate a pristine, peaceful environment ideal for study. The headphones feature two microphones in each earpiece that pick up ambient noise and allow the phones to create a sound-cancelling signal to block outside noise. The ATH-ANC9 headphones also offer a cable with an inline microphone and controller for answering calls and controlling music. The mic and controller support select products, including iPhones, iPads, and many iPods.
MSRP: $299   |   Buy Online
HardCandy Shockdrop iPhone 5 Case


The ShockDrop Case for the iPhone 5 offers a visible and tactile ruggedness that's made possible by combining rubber & poly-carbonate. The case has have 6mm of shock absorbing silicon at the corners that tapers to 3mm of overall shock protection. A semi-rigid (replaceable) screen protector is included as are tear proof access port flaps.Features include molded-in Volume Up and Down buttons, support for the new charging plug, ample headphone jack access, and a no-slip textured grip. The entire case is super-rugged, with an internal polycarbonate shell that is unique in both shape and protective properties from others we've seen. The external silicone shell looks to be very rugged and should withstand a significant amount of abuse. 
Price: $20-35   |   Buy Online
Grace Digital Eco Terra Shock Resistant, Waterproof Boombox


The Eco Terra Boom Box is a floating IPX7 waterproof iPhone/MP3 player case which is fully submersible in water. The Eco Terra is built with two large waterproof stereo speakers. and is powered by 4 C-cell batteries or the included AC Wall Charger. The two full-range 3" forward firing speakers can be played in virtually any position (open, closed, upright, onside, or upside down). The internal waterproof storage compartment also holds and protects your keys, MP3 player, credit cards, driver's license and cash, keeping it safe from sand, sun and the water. The boombox includes a platform to vertically stand the case while open or closed. When thrown into the water, the Eco Terra case will always rotate position to float with the speakers pointed up so you can always enjoy your tunes.
MSRP: $150/ea   | Buy Online
Phiaton PS 20 BT Earphones

The Phiaton PS 20 BT Bluetooth Stereo Headset is a stylish and lightweight personal calling and music listening solution that provides a free and flexible cable-free and hands-free Bluetooth experience. With built-in Bluetooth v3.0 technology, users can easily answer phone calls without having to remove their earphones – and with the special "Echo-Off" Noise reduction technology, background noise is virtually eliminated while you're on a call. For total flexibility—and to make sure you never miss a call—the PS 20 BTs provide a calling / music playing time of 6 hours and 250 hours of standby. The PS 20 BTs' use 14.3mm drivers and the unique "half in-ear" design of the earphones allows them to be worn just outside the ear canal for a comfortable fit and hours of listening enjoyment anywhere, anytime.
MSRP: $99   |  Buy Now

Braven 600 Wireless Bluetooth Speaker

The Braven 600 Wireless Bluetooth Speaker/PowerBank features 2x custom HD audio drivers that provide stereo sound and dual passive subwoofers for added bass. The Braven can be used wirelessly with any Bluetooth device and if your device isn't Bluetooth compatible, you can still connect using the included 3.5mm audio cable. The Braven 600 uses a 1400 mAh portable USB power bank for up to 12 hours of run-time. Plus, when you're out and about, you can use it to charge your USB mobile device. The anodized aluminum exterior comes in Mountain Ash or Moab Red. The built-in speakerphone makes it easy to take and make calls hands free.
MSRP: $150  | Buy it Now
I-Mego Walker Jr Noise Canceling Headphones


Built for the listener on the go, Walker Junior Headphones are compact, lightweight, and comfortable. Featuring a pivoting headband, these over-ear headphones flex to all of your traveling needs - literally. These noise canceling headphones fold down to accommodate even the smallest purse, backpack, or luggage. Equipped with a miniature microphone in each earpiece that picks up and erases any outside noise such as traffic and plane noise, the headphones are engineered to create a comfortable listening environment in areas with high ambient noise.
MSRP: $140  |   Get more info
Satechi Soundfly View Bluetooth FM transmitter


A Bluetooth Fm Transmitter—with 2.0 inch LCD screen and user-friendly intuitive controls— Soundfly View allows you to make hands-free calls and wirelessly streams music from your mobile device to any car stereo. It's a simple plug & play device that uses Bluetooth v2.1 and reads MP3 & WMA files. The Satechi transmits on all FM frequencies (88.1MHz-107.9MHz) and displays both RDS (Radio Data System) and Caller ID and song information on your compatible radio display. There is a standard USB port for charging (5V, 1A), an SD slot for music playback, a built-in microphone & 3.5mm stereo output & input plus a remote control.
Price:
$75  | 
Buy Online
Logitech ue Ultimate Ears 6000 Headphones


Powered by two batteries, the Logitech UE 6000s feature active noise canceling technology and an on-board amp, but they also work even without battery power, so you'll never get cut off mid-playlist. Custom-built, laser-tuned drivers are housed inside computer-optimized dual acoustic chambers. The detachable cable is designed to reduce tangling and friction so that you can focus on the music and nothing else. Plush memory foam cushions, breathable, soft-as-leather surfaces, and an around-the-ear design are meant to conform to the contours of your head. They seem to be built with top-quality materials, so they'll be with you for a long time to come.
Price: $200  |  Buy online
Olympus LS-12 Linear PCM Digital Voice Recorder
With all the interest in digital movies, it's important to remember to get good audio. And most of the cameras out there simply don't cut it. That's where the Olympus LS-12 comes in handy. This portable audio recorder effortlessly captures and plays back pristine, better-than-CD quality sound - at up to 130dB SPL to the on-board directional stereo microphones. Users can set optimal recording levels on a "Mode Select Dial" located on the face of the recorder rather than having to go through menu settings and there are functions specifically for musicians, including overdub recording, Metronome and Chromatic Tuner capabilities.
Price: $149.99  |  Buy online
Klipsch RF-42 II HT 5.1 Speaker Package


The live-sound experience is always available with the help of the RF-42 II home theater system. This is a great system and features two RF-42 II Floorstanding Speakers, an RC-42 II Center Channel, two RS-41 II Surround Speakers and an SW-308 Subwoofer. You can add an optional WA-2 Wireless Subwoofer Kit for more flexible subwoofer placement and fewer system wires. And if you want 7.1, you can just add two RB-41 II Bookshelf Speakers into the mix. The styling of these speakers is well above-par. This is a fifth-gen speaker and it's perfect for both music and movies. Tractrix horns and redesigned rigid cerametallic cones and a new tweeter make up the components. Cherry and Black Ash veneers are available and they look great with the grilles both on or off. 
Price: $1199   |  Buy online
Epson Pro Cinema 6020UB LCD Projector


Epson has updated their projector lines from the Home Cinema 5010UB and Pro Cinema 6010UB to the new Home Cinema 5020UB and Pro Cinema 6020UB. Basically, the company has made some updates in the contrast ratio and the new projectors have jumped up from 200,000:1 to over 320,000:1. On top of that Epson has spec'ed the new projectors so that they have 2400 lumens of White Brightness and Color Brightness - which is a new SID spec that debuted earlier this year. Epson has also tweaked the pixel brightness so that 3D images are brighter and better compensate for the losses due to the active shutter glasses. And those glasses? They still include two pairs, but they went from IR technology to RF technology and are now rechargeable. In fact, they'll run for 40 hours and you can get 3 hours of run-time from a quick 3 minute charge.
Price: $3999  | Video Preview | Buy online
For Her
Logitech ue Boombox

Bluetooth seems to be the thing for streaming music, but with the ue Boombox you can use your smartphone or tablet to stream pristine music from across the room or across the street. The ue Boombox also sync to multiple phones, so it's really great to bring to a party and allow it to connect it with multiple phones so everyone can take turns playing music. The sculptured aluminum handle is really great and gives the device a refined and sophisticated look. This isn't your father's boombox.
MSRP: $250 | Buy Online
Supertooth Crystal In-Car Speakerphone

The SuperTooth Crystal is a Bluetooth car speakerphone. It links wirelessly by Bluetooth with your phone and allows you to have hands-free calls while driving. Keep your eyes on the road and your hands on the wheel! The SuperTooth Crystal doesn't require any installation. You just attach it to your car's sun visor using its magnetic clip and enjoy hands-free calls while driving. The Crystal looks to be very user-friendly with big buttons up front, making access to the primary controls quite easy. The car speakerphone provides up to 20 hours of hands-free talk time or 40 days of stand-by time with a 3 hours charge of its integrated lithium-ion battery.
Price: $69  |  Buy Online
Ematic E6 Jr. 16GB MP3 Player

So eMatic went about creating a durable MP3 player and video dev ice that could stand up to some serious abuse from its users. The device is targeted towards teens and younger and features 8GB or 16GB of storage along with a 3" QVGA (320x240) color touchscreen display and a 5 megapixel camera. It plays music and videos, takes photos with an integrated LED flash, shoots video and more, all at the touch of your fingertips. The durable aluminum body stands up to the rigors of everyday use. It has an FM tuner, can function as a webcam, is expandable via MicroSD card and includes a voice recorder.

Price:
$50  | 
More Info
OmniMount ActionMount Play40DS TV Wall Mount

Clean up her living room by mounting that TV on the wall. Omnimount's new line of ActionMount TV mounts is making the statement "Don't just sit and watch your TV – get up and interact with it!" With a full range of movement, the PLAY40DS mount, which can hold up to 40 pounds, allows you to interact with your TV when watching movies, gaming, exercising and more. The mount uses Ergotron's patented Constant Force technology, so you can make fluid, light-touch adjustments with almost no effort. That means you can sit, stand, stretch, or play – and your TV stays at the perfect angle. The ActionMount Series by OmniMount takes interactivity with your TV to the next level... um, literally.

Price:
$400 (retail)  | 
More info
SuperTooth Disco 2 Bluetooth Speaker

SuperTooth has other products in its arsenal, including the DISCO 2 - a portable wireless stereo speaker able to stream music from any Bluetooth A2DP device, including iPhone, iPad - or even iPod Touch. The SuperTooth DISCO 2 is equally compatible with all other phones, PCs, and MP3 players that support Bluetooth A2DP. It's a mono speaker with a 16 watts of RMS power delivered through two front speakers and a rear-oriented port that enhances the bass response. It will be available in white, black and red when it ships shortly.
Price: $100  |  Reserve now
Incipio iPhone 6 Cases


Incipio released a collection of new iPhone 5 cases, adding to the selection already available at many places the iPhone 5 is sold. The new iPhone 5 cases include new looks and upgraded materials for some of the existing cases with a brushed aluminum look. Incipio's new cases offer various levels of protection and include many color options, though in store selection may be limited at launch. Some of our favorites include the CODE, the DUALPRO, and the FAXION. These are sweet-looking cases and they also look to provide a reasonable amount of protection for your investment.
Price: $20-35  | Buy Online
Levenger Carezza Electronics Pouch


Levenger has developed a different way to carry around your MP3 player, smartphone or camera. You can just attach the handy Carezza pouch to the strap of a tote or belt loop. The Carezza uses "caressably soft" leather and is as durable as it is pleasing to the touch. The new leather phone case will easily accommodate the iPhone 5 or just about any other smart phone or player. It's a different take on the phone case, but one that we think women will like. It's available in Black and "Eggplant", which is a sort of... um, different blue-ish black.
Price: $20-35  | Buy Online
V-MODA Crossfade M-80 Headphones (White Pearl)


For on-ear headphones, the V-MODA Crossfade M-80s are extremely comfortable. Now they come in White Pearl, which is a really nice color for these phones. Your favorite female can wear them for hours and they don't exert a lot of pressure - likely due to the ergosoft memory foam earpads. They also deliver a fair amount of sound isolation, which is great for when you're traveling. One of the included cables works with your iPhone to allow you to make and receive calls plus control your music. It worked great for us and makes these headphones a lot more versatile. The Faders ear plugs (which will hopefully hit the market soon - we got a sneak peek) are in-ear phones that filter harmful noise levels up to 12dB, while still allowing you to hear music and speech. Like headphones, they come with a variety of silicone ear tips so you can find a comfortable fit (sizes: small, medium, and large).
Price: $230 (M-80) |  Video Review  |  Buy Online
For Your Crazy Uncle

Gear4 Angry Birds iPhone 5 Cases


What can we say? Angry Birds. It's a phenomenon. It's addicting. It's amazing. It's on Samsung SmartTVs with gesture control. And, yes, it's on iPhone 4 cases. But now, after a wait that seemed interminable... it's available, once again, for the iPhone 5. So if you have Angry Bird jammies, Angry Birds underoos, Angry Bird drinking glasses, bedsheets and the customized vanity plate... now you can have it wrapping your $400 iPhone 5. Go for it. You know you want it. It makes a statement that says "I can waste time like no other person on the planet and I'm going to show you by covering my brand new iPhone 5 with this gaudy case to prove it." Rock on little piggie-killer.
Price: $30    | Buy Online
Cubedge Edge.sound Wireless Bluetooth Speaker/Speakerphone

The EDGE.sound is a portable speaker with 10 hours of battery life. You can take it with you wherever and it's as light as a book.  Outdoors? No Problems. Attach the optional EDGE solar panel and you can keep it charged as long as you are under the sun. Though it doesn't have AirPlay support, EDGE.sound is versatile and will support any device that is Bluetooth-enabled. That means iPhone, iPod, iPad, Android smartphones and tablets…you name it.
Price: $149   |   Buy Online
Nyne NB-230 Bluetooth Speaker


NYNE is attempting to reinvent the boombox, all while bringing indoor quality to the outdoors. The NB-230 uses two full-range speakers for the mids and highs while a passive radiator provides the strong, loud bass you want from a boombox. You can sync your device through Bluetooth and the speaker is light enough to port along with you - there's even a handle. The battery delivers around five hours of continuous operation and makes the NB-230 easy to carry anywhere. Oddly enough, the NB-230 is also equipped with a microphone, so you can answer or make phone calls as well.
MSRP: $150   |   Buy Online
Griffin Moto TC App-Driven Monster Truck


When we saw this product we envisioned our back yard after the rain... a mud-filled obstacle course, just perfect for putting us behind the wheel of a monster truck with MOTO TC Monster. And best yet, it's controlled by your iOS device. Download the free MOTO TC Monster app for your iOS device and you're ready to wreak havoc from the touchscreen of your iPhone, iPod touch or iPad. Use a virtual steering wheel and throttle to maneuver the truck, tilt your device to steer the truck, slide your finger across your display to direct the truck, and control the truck through a series of preset routes, including figure eights and track laps. Anyone can fling birds at pigs, but watch those eyebrows go up when you pull out your iPhone to control the MOTO TC Monster! (Mud not included)
Price:
$60   |  
Buy Now
For the Person that has Everything
Edifier IF360BT Esiena BT Speaker

The Esiena Bluetooth Speaker is designed to provide that 'big system' sound quality for all of your audio entertainment needs.  The system comes complete with Bluetooth capabilities for wireless streaming, a  USB/SD card Reader, iPod /iPhone docking station, and a digital clock with alarm and FM radio. Esiena Bluetooth looks like the perfect fit for that executive home office. Esiena's classic housing reminds us of the new iPhone 5, with eased edges and a gloss look that really pops. On top of that, the accent lighting is a nice touch and the dual 3" drivers should output enough audio from the 30W x 2 amplifier to fill a decent sized room.

Price: $300   |   Buy Online
Black Swann Video Camera Helicopter


The Black Swann looks like a mini version of a real stealth helicopter, a thought embellished by the fact that is also has a built-in camera and records 640x480 (VGA) video to an included 1GB MicroSD card while in flight. You can view the AVI video files on your PC. The Black Swann has a built-in rechargeable 3.7V Lithium battery that charges in 70 minutes and gives you 6 to 8 minutes of flying time. The remote control transmits on the 27MHz radio band and the helicopter can fly up to 100ft (30m) away. You can vary how fast you fly using the 2-speed tail rotor controller, and stabilize flight levels with Swann's Easy-Fly Gyro technology and use the 6-way multi-directional controls to move up, down, backwards, forwards and make left and right turns.
MSRP: $79.99   | Buy Online
Snow Lizard SLXtreme iPhone 4/4S Case


The SLXtreme is the first ever ruggedized, waterproof, solar powered, and battery-boosting iPhone 4/4S case. AQUA TEK's integrated 2000mAh battery extends your iPhone's charge by up to 1.5 times, keeping you and your digital companion on the go! It can safely be submerged up to 6 feet (2 meters) to capture life's adventures. Its rugged exterior can handle all that you can throw at it, while the solar charger keeps you powered even when you can't get to the grid. It's not cheap, but it does so much that we can't fault it for being a tad on the pricey side.
Price: $130   |   Buy Online
Outdoor Technology DJ Slims Wireless Headphones


These headphones use a rechargeable lithium-ion battery that give you a talk time of 9 hours and will play music for 8 hours. Standby time is a generous 254 hours. The headphones are quite interactive with smart phones, allowing you to Skip songs and control volume. The phones also pause and playback automatically when receiving calls. The headphones also automatically reconnect with previously paired devices. A mini USB connector is included for charging via USB port. Overall, the DJ Slims have a minimal and attractive design and are available in White, Blue and Black.
Price: $70   |   Buy Online
Pentax Optio WG-2 Waterproof Camera in Red


Pentax has made a camera that's perfect for your vacation at the beach, ski trip to the Colorado Rockies, or that mountainbiking trail where you're sure to do some rough and tumble. These adventures seem made for the Pentax Optio WG-2 Camera - check that, this camera was made for THEM. The WG-2 is incredibly durable and has a 16-megapixel panel so your images will be of the highest resolution. This point-and-shoot is waterproof, dustproof, coldproof, shockproof, crushproof, and shoots in full 1080p HD video. The camera also has a neat macro focus ring that lets you capture images from just one centimeter away. The flash, autofocus assist lamp, and manual focus help you get the shot despite challenging light conditions. We especially like the Red model which is a Target exclusive.
Price:
$250  |  
Buy Now from Target
DeskPets CarBot and TankBot App-Controlled Toys


DeskPets may have the world's worst website, but they're still my heroes. They make cool toys that are getting ever more ingenious as the years drag on. Most recently they introduced the TankBot and CarBot app-controlled remote control vehicles. CarBot is an action packed toy race car. With four different play modes you can test your skills from racing and drifting to multi-player battling and shooting. TankBot is similar, but uses dual sliders to control each individual tank tread. Each individual CarBot and TankBot color has a different frequency, so you and your friends can have multiple robots racing, battling, and exploring.
Price:
$29  |  
More info
Yamaha PRO-500 Headphones

That special person in your life may have "everything" but they likely don't have these. Why? Because they're new. Yamaha leveraged its expertise as the world's largest musical instrument manufacturer and developed the high-fidelity PRO-500 headphones. These are designed to faithfully reproduce audio recordings from classical to contemporary to hip hop. At the same time they promise to deliver that signature Yamaha "natural sound" that is balanced yet vivid. Yamaha also promises an exceptional soundstage that envelops the listener. If that doesn't sell you on them, consider their looks. They're designed to look like you should be wearing them while racing a Ducati around the track at 160 mph. They come in racing blue and piano black, but if you don't get the blue we think you're missing out. 
Price:
$400  |  
Buy Online
For the Gearhead Tweaker
Logitech Wireless Performance Mouse MX

The big deal with Logitech's Performance Mouse MX is its use of Darkfield Laser Tracking. Darkfield Laser Tracking essentially lets you track on more surfaces than ever, even including glass. And this is where other mice with standard laser tracking will flat-out fail. Logitech's exclusive technology tracks mouse movements by producing a detailed micro-roadmap of the work surface. So you can use the MX mouse on surfaces never before possible. Clear glass, lacquered wood, marble... your leg... the possibilities are endless.
Price: $75 | Buy Online
PowerSkin Battery Case for iPhone 4/4S


PowerSkin battery cases have two purposes. First, they provide power to run your iPhone 4/4S phone all day liong. And second, they give you that necessary protection for your on-the-go use of your iPhone 4/4S. A one-piece silicone, soft-touch case slides and wraps effortlessly around your mobile device, while providing tough, shock-proof protection. Then, with the touch of a button, the PowerSkin instantly starts charging up your iPhone 4/4S. The PowerSkin uses a large 1500mAh battery and charges via a 5V 1A miniUSB connection. With the PowerSkin you get up to an extra 5 hours of talk time and/or an additional 200 hours of standby.
Price: $70  |  Buy Online
DBest Duo Rechargeable Bluetooth Mini-Speaker Set

The Duo Speaker is now rechargeable and provides stereo Bluetooth music playback. That means you can have stylish but ultra-portable wireless music streaming in a way never before thought possible. The Duo system is so small you can literally put it in our coat pocket or stick them in your laptop case. DBest states that they engineered the Duo Bluetooth Speakers for exceptional clarity of sound and to accomplish this they used an internal 2W amplifier and 3.7V 600mAh Li-Po battery. The Li-Po provides up to 20 hours of wireless or up to 40 hours wired playback. And, if you don't have Bluetooth you can sling the Duo Speakers up to a laptop or other source device using the line input.
Price: $70  |  Buy Online
iStabilizer Monopod

Your loved one may have a fancy car and the new iPhone 5, but I bet he or she doesn't have this! With the iStabilizer MonoPod, you can take your mobile journalism to the next level or simply improve your self photography. The iStabilizer Monopod works with virtually all Smartphones and POV cameras including GoPro, Countour, Drift, and light camcorders. The included iStabilizer Mount can be used on any tripod with a standard 1/4" x 20 camera mount. The Monopod is compatible with iPhone, Android, BlackBerry, iPod Touch, and even the GoPro (requires separate GoPro tripod adapter). The Monopod is approximately 14" long when collapsed and extends to over 3 ft.
Price: $35  | Buy Online
For Audioholics in Training
Energy Take Classic 5.1 Speaker System

The Energy 5.1 Take Classic Home Entertainment Speaker System is a no-compromise collection of high-tech components that offer complete and uncompromising fidelity at an affordable price. Made up of four Take satellite speakers, a Take center channel speaker and one 200-watt Take powered subwoofer, each high-gloss black speaker component in this system is masterfully integrated with each other creating a killer sound that is much bigger than it looks and that seamlessly meshes with any flat panel HDTV system.
Price: $1000  | Buy online
Denon AVR-1513 Receiver

The AVR-1513 5.1-channel A/V receiver uses discrete circuitry in its power section, allowing you to thoroughly enjoy the powerful surround sound of the latest movies in 3D. The AVR-1513 provides a generous supply of 4 HDMI inputs, including 1 on the front. These inputs can be used to connect mobile devices such as a camcorder or tablet, allowing you to immediately enjoy videos, photos, and music. Since the AVR-1513 also has proprietary Denon Compressed Audio Restorer Technology to restore the quality of compressed sound sources, you can connect your portable audio player to the stereo mini jack on the front panel and enjoy music from your player in beautiful, rich sound quality. The AVR-1513 A/V receiver makes it easy for just about anyone to enjoy home theater entertainment.
Price: $249  | Buy online
EMP Tek
Cinema 5 Compact Speaker System
Unless you are into home theater, you probably have not heard of EMP Tek, but don't worry. Let us put your worries to rest, we have always been impressed with their products. They aren't found in a typical brick-and-mortar store. EMP does this on purpose to skip the middle man and the sell directly to consumers, allowing them to offer lower prices on products. The new Cinema 5 system comes with 5 speakers and 1 subwoofer. Just add a few cables, a receiver (maybe the Denon we listed above) and you will have a compact home theater system that is sure to beat any "cube" system out there.
Price:
$699  |
Buy Online
Digital Sound Level Meter

the most basic tool in any audiophile's toolbox is a sound pressure level, or SPL, meter. It allows one to quickly adjust the level of each speaker so they are exactly the same. Although many receivers come with a microphone that is supposed to do this automatically, the automatic mics are not always accurate. A gift like this will last for years and is an absolute must for any interested in honing in their home theater system.
Price: $49  | Buy Online
Conclusion
Hopefully, you will get some ideas from this guide and be well on your way to filling up your holiday list early. With a little shopping, many of these items will be even cheaper than some of the prices listed here. Merry Christmas from all of us here at Audioholics and have a happy shopping holiday season!
Confused about what AV Gear to buy or how to set it up? Join our Exclusive Audioholics E-Book Membership Program!
scott911 posts on November 26, 2012 11:46
DreamUnicorn, post: 926459
I own some Grados and some Sennies. Love em both. My suggestion: ANYTHING BUT SCULLCANDY.
How much do Grados leak? Is it that people sitting next to you on bus will know what you're listening too as something just a bit more that 'pink' noise, or is leakage enough to cause people to complain? ~assuming normal, healthy volume levels.
DreamUnicorn posts on November 25, 2012 19:04
I own some Grados and some Sennies. Love em both. My suggestion: ANYTHING BUT SCULLCANDY.
slipperybidness posts on November 22, 2012 12:43
cheska, post: 925478
Trinket Boxes are perfect to keep jewels and other trinkets. The adornments on the top of the trinket boxes vary according to the designers and clients whims and fancies. Make charming gifts to celebrate a special occasion or simply to brighten someone's day.
Trinket boxes…aka stash boxes?
cheska posts on November 22, 2012 04:27
Trinket Boxes

Trinket Boxes are perfect to keep jewels and other trinkets. The adornments on the top of the trinket boxes vary according to the designers and clients whims and fancies. Make charming gifts to celebrate a special occasion or simply to brighten someone's day.
agarwalro posts on November 21, 2012 12:42
scott911, post: 925258
Also liking what I'm seeing about Grado SR60i - but they are "open back" so I beleive that means (to some extent) veryone will hear the music…
Yup, open back means there will be sound leaking out.
If you're looking at the Grado's and going over budget by 80%, you might as well spring for the SR80's and over budget 100% .
Post Reply