Pendulumic Stance S1+ Bluetooth Headphones Review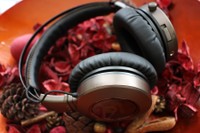 The terms wireless and audiophile sound have been known to be quite oxymoronic in the community of avid listeners. One company however proposes to change this notion of conflicting ideals and make these terms synonymous with one another. Enter, the Pendulumic Stance S1+ Wireless Headphones– a concoction of careful planning and crafting in an attempt to break down preconceived thoughts. Armed with aptX to enhance the audio transmission over Bluetooth, Pendulumic is serious about offering a non-compromised high fidelity audio experience wirelessly. Have they succeeded? Read on to find out.
The Pendulumic Stance S1+ Headphones employs aptX for non compromised audio over Bluetooth. They are a recent addition to Pendulumic's line of wireless headphones. Read this review to learn more.