Phiaton Bridge MS 500 Headphones Review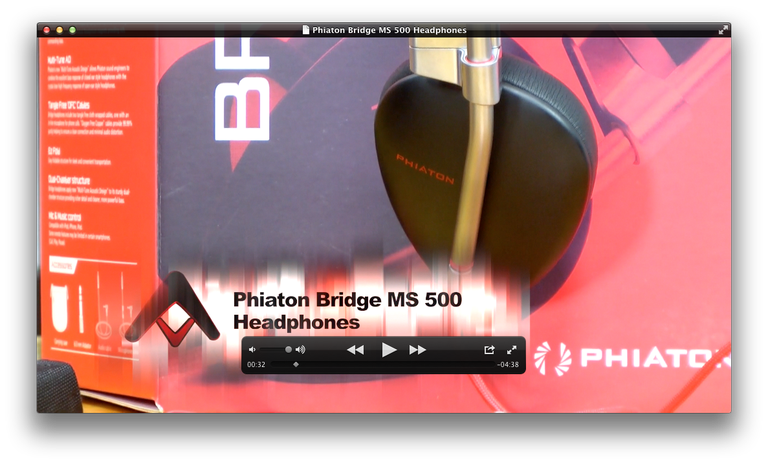 Phiaton Bridge MS 500 Headphones
Summary
High quality dynamic speakers: 40 mm
Frequency range: 15 Hz ~ 22 kHz
Impedance: 16 Ohm
THD: Less than 1% at 1 kHz
Sensitivity: 99 dB at 1 kHz
Maximum input power: 1,000 mW
Weight: 250 g (without cord) / 0.55 lb (without cord)
Cord Length: 3.6 ft / 1.2 m
Includes:
Bridge MS 500 Headphones
Carrying Case
6.3 mm Adaptor
Audio Cable
Microphone Cable
Phiaton isn't a name that's been around for terribly long, but it's Korean parent company Cresyn, founded in 1959, has been making headphones or headphone components for quite some time. These are the Phiaton Bridge MS 500 headphones, which Phiaton describes as over-ear, but we'd humbly tell you are actually on-ear, unless your ears are the size of walnuts or you really manipulate them to get them inside of the leather pads.
Nomenclature and fit aside, these headphones are a really stunning mix of aluminum and leather that look great and provide significant sound—which is the point. The phones utilize a 40mm driver, and the chamber is oversized to provide for deeper bass response that emanates from around the actual driver. The driver baffle is also acoustically suspended from the honeycomb frame through the use of strategically-placed offsets. The ear pads are made with a nice soft leather that sat nicely on my ears. If you're not opposed to an on-ear design, then these are going to be very comfortable headphones. They sit nice, and the weight is distributed evenly over the perforated leather headband.
Connectivity is simple, and both a standard headphone cable and a mobile headphone cable are included. Both are also fabric-wrapped and tangle-resistant, though there's still a significant amount of cord noise—something that's really hard to get rid of regardless of what type of cord wrap you use. You can also plug the cable into either earphone—this is one of my favorite features on headphones. It gives you more options and better ergonomics depending upon how you tend to position your portable music player.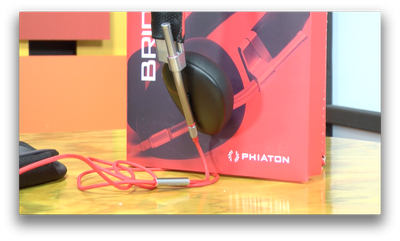 While these aren't noise canceling headphones, they do provide a significant amount of noise isolation, and that means that you hear a lot more of the music and less of the environment.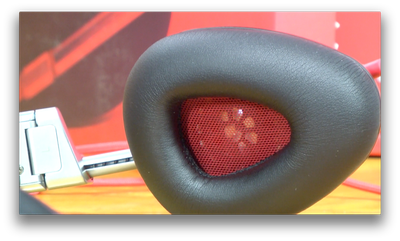 I first listened to a lot of classical music on these headphones in order to gauge their dynamics. First up was Bach's Brandenburg Concerto No. 3 played by the London Philharmonic. This is a rather active track, and it has a lot of bass strings as well as plenty of string riffs that tackle the more delicate highs. And the room in which it was recorded is very spacious and wide—all of this was relayed beautifully by the MS 500 headphones, and I enjoyed just sitting back and listening to the execution of this popular classic.
After this, I couldn't help but bring up the same orchestra playing Carmen Burana: O Fortuna. If headphones are all about dynamics—and they largely are—then this track is one of the most delineating pieces of music you can listen to. The wide-panned chorals presented a very wide soundstage, and the underlying wind instrumentation gave a clean but subtle melody. Finally, the crescendo-like chorus kicked in with strong percussion and an almost fanatic build up to the finale. I tended to hear a bit more dynamics on my reference Denon AH-D7100 headphones with a touch more midrange detail, but those costs about $900 more than these, so I'm not sure that isn't a huge compliment to the Phiatons.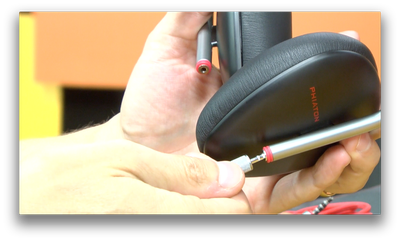 Bringing in some modern flavor, I went to Spotify and queued up some Toby Mac. (In hindsight, I think there's more dynamic range on my music styles than my music.) In any case, the title track to his Eye On It album is absolutely awesome material for headphones as it drives with punchy bass, yet features wide-panned vocals along with tons of airy synth pads and effects. This is just a fun song, and the MS 500's really did it justice. I got to hear the song in a way that was much more intimate and visceral than with most of the speakers I've listened to. After several more tracks I was convinced that the Phiaton MS 500 headphones are just as good for serious detailed listening as for more playful and electronic tracks. They're just fun to listen to and they are clean and noise-free. I don't know what else you need. At just under $300, these headphones compete well with models like the the Yamaha Pro 500's and the v-moda M-100s.
Our question for this video is this: What kind of headphone cable do you prefer? Flat, fabric-wrapped? Rubberized? Let us know in the comments, and subscribe to our YouTube channel for the latest videos. Like us on Facebook and you'll be the first to know what we're reviewing on Audioholics. Seriously, you'll know what I'm reviewing before I do...

Unless otherwise indicated, this is a preview article for the featured product. A formal review may or may not follow in the future.