RBH EP-SB Wireless In-Ear Headphones Preview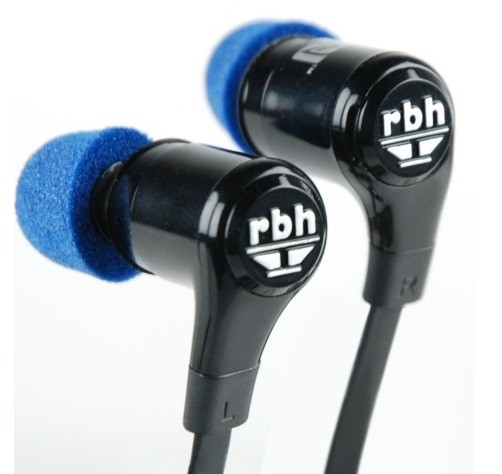 Meet the RBH EP-SB wireless in-ear headphones
Summary
Nano-tech Water Repellant Coating
NFC (near field communications) Pairing
5-6 Hours Battery Life (Continuous Talking / Listening)

Executive Overview
Imagine for a minute the perfect set of headphones for active audiophiles on the go: what would it look like? We'd start with a set of in-ears given that a bulky cans tend to be about as welcome on a morning jog as a pack of wild dogs chasing you down the street. If they could be wireless keep cords out of your way, so much the better. Add in some resistance to the elements, and you're ready for the great outdoors. If the above sounds like a winner, you'll want to take a look at RBH's new $179/set EP-SB in-ear headphones.

Now obviously RBH isn't the first to jump into this market, so what makes the EP-SB's special? First and foremost, given our experiences with RBH's EP1 in-ear headphones, we've got every reason to expect that sound quality of the EP-SBs will rank at the top of the class. This is reinforced by the fact that the EP-SBs utilize Bluetooth 4.0 and aptX for the best streaming experience. In terms of usability, the EP-SBs boast a few nice touches including NFC for easy pairing with a source device, as well as nano coating water-repelling technology. A total of five ear tips are included, which is helpful given that in-ear headphones are rarely a one-size-fits-all solution. We also note that the EP-SBs come with a two year warranty for peace of mind.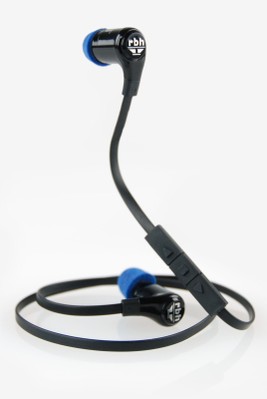 Where did they hide the battery?

Of course, there's one big question remaining: what about battery life? Surely a small set of ear buds can't offer much listening / talk time. To be sure, I can't see where RBH is hiding batteries on the EP-SBs, so I'd qualify even a couple hours of listening time as pretty good here. Fortunately, RBH has exceeded my expectations and states that the EP-SBs will deliver 5-6 hours of uninterrupted talk / listening time. While that's not enough for a flight from San Francisco to Tokyo, we expect most users will be satisfied with the battery life offered here.
Summary
We'll be up front: wires suck. For that reason alone, we're prone to like RBH's latest and greatest in-ear headphone offering. Given the past performance we've experienced with their EP1's, we're also inclined to think the EP-SB's will sound pretty good too. Add in a relatively long battery life, NFC for easy pairing, along with a water resistant coating, and we feel RBH has a solid product for those who want excellent sound quality on the move. To close, we would also point out that EP-SB's light weight and streamlined design would come in handy should find yourself being chased by a pack of dogs during your morning jog.

Unless otherwise indicated, this is a preview article for the featured product. A formal review may or may not follow in the future.
Confused about what AV Gear to buy or how to set it up? Join our Exclusive Audioholics E-Book Membership Program!