Myths & Facts about Loudspeaker Crossovers: Identifying Legitimately High Fidelity Designs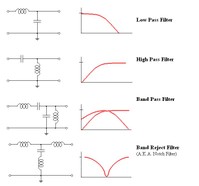 The loudspeaker crossover can be considered the brain of the loudspeaker. It directs the bandwidth of frequencies each driver is optimized to reproduce while it also level matches each driver and can help to stabilize the load impedance the amplifier will see. No matter how much science a loudspeaker company may tout leading them to certain design choices, without careful observation of their "science" one cannot be sure of its accuracy. It's easier and often more profitable to justify using cheaper parts or less elaborate design practices than to take the time to do it right. This article explores some of the myths and facts about crossover design. It also discusses some of the mistakes often made by loudspeaker manufacturers done either as cost savings or design incompetence. It is our hope that the reader will gain a better understanding of the mechanics of loudspeaker crossovers so they can make a more informed purchasing decision.
This article explores the myths and facts about legitimate loudspeaker crossover design in efforts to help consumers make more informed purchasing decisions.