Headphone Fashion Guide: Does Style Trump Sound Quality?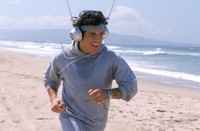 It's safe to assume that Audioholics readers are the kinds of people who choose headphones, or any audio equipment, on the merits of sound quality first. But headphones are one of the oldest wearable technologies that have become highly mobile in recent years, so it makes sense they have also morphed into one of the fastest growing fashion trends in recent years. Although our primary requirement from a pair of headphones is sound quality, these days is it even possible to totally avoid headphone fashion trends?
Today, headphone fashion is infinitely more complex. Frank Zappa once said: "No change in music style will survive unless it is accompanied by a change in clothing style." His words were prophetic.