Xbox One X: Consoles Hit the Downside of the Innovation Curve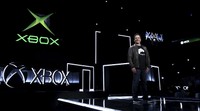 The biggest story out of last week's E3 was the debut of Xbox One X. Yes, Microsoft has launched the first salvo in the next-generation game console war. Xbox One X is sure to excite dedicated Xbox fans that feel they've been missing out on true 4K gaming. This time Microsoft has made Ultra-HD resolutions and HDR the prime motivator for your next console upgrade. But with no platform exclusive titles, no truly innovative changes, Xbox One X may look more like another incremental upgrade than a truly next-gen console.
Microsoft unveiled Xbox One X, its next generation game console at E3 last week. It features true native 4K Ultra-HD and HDR, but offers little else in the way of innovations. Will that be enough?