Oppo Digital Bids Farewell, Ends US Manufacturing
Oppo Digital Bids Farewell, Ends US Manufacturing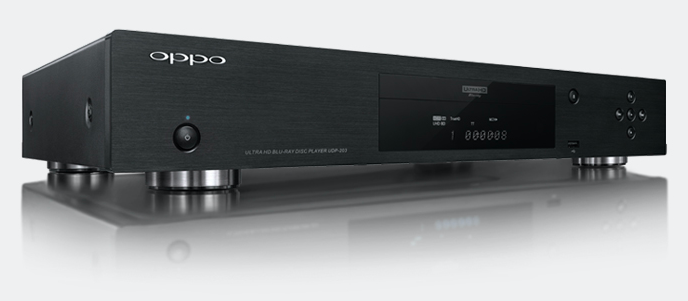 After a stellar 14-year run, Oppo has announced that it will begin the process of ending manufacturing of new products. Customers needn't worry, Oppo will continue to honor warranties and will even continue out-of-warranty repair and will provide periodic firmware updates for current blu-ray players.

It's truly a loss to all of us here at Audioholics as we found Oppo has been one of the rare electronics companies that built equipment for serious audio enthusiasts at reasonable prices, never inflated with dubious performance claims, an all too common practice in the audiophile category of consumer electronics. A trusted brand, loved by loyal customers everywhere, in Oppo, we're losing a brand truly built on solid engineering with an enthusiast's affinity toward the very latest audio/video technology.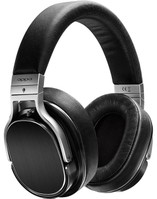 Oppo's products have earned a number of awards and countless accolades in online communities as one of the few companies that truly "get it". Part of why it's one of those companies that has been beloved by customers is that it listened. Oppo has been responsive to consumers and paid heed to suggestions and criticisms alike. New products and features were built and enhanced as Oppo kept one finger on the pulse of the community. Oppo had the rare ability to sense the wants and needs of the consumer in its new products. After the sale, Oppo's support is legendary, always accessible and ready help solve a problem and never wavering from a firmware updates to fix or enhance even the smallest details.

At Audioholics, we've had fun with Oppo over the years bringing you the straight science-backed information on what makes the best sound. Oppo's disc players were clearly so ahead of the curve that luxury brand, Lexicon, once felt it could repackage an Oppo disc player, slapping its logo on the front for a $3,000 price increase. The Lexicon BD-30 was an exotic $3,500 universal DVD and Blu-ray player on the outside. But it was a pure $500 Oppo BDP-83 universal DVD and Blu-ray player on the inside. It speaks volumes about Oppo that one of its products could simply be rebranded as a luxury hi-fi product.

Meanwhile, as the headphone market grew exponentially into the 2010s and we saw the birth of a true audiophile headphone category blossom, Oppo entered the fray with its own unique style. The company added planar magnetic headphones onto its product line with unbeatable price-to-performance that demanded comparison to high-end exotic brands like HIFIMAN and Audeze for around half the price. The company has created some of the most sought after DAC/amplifiers in its HA1 for in-home use and its HA2-SE portable. True to the Oppo playbook, it gave customers high-end, luxury performance at blue collar prices.
The Decline of Disc Media
It's not difficult to guess why Oppo is shutting down manufacturing operations. Oppo Digital USA is the sister company to a popular cell-phone manufacturer out of China called Oppo Mobile. On this side of the ocean, Oppo Digital specialized in disc players and the popularity of disc media has been in steady in decline over the last few years and shows no sign of coming back.

According to Statista, 2016 saw a milestone in home theater's switch to streaming as subscription services like Netflix and Amazon earnings surpassed disc-media in the United States for the first time. The trend continued through 2017, as streaming video subscriptions gained an additional 31-percent market share, while market share for DVD & Blu-ray shrank an additional 14-percent. A trend that is sure to continue.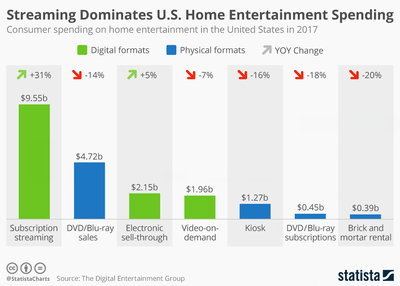 Oppo Digital Exists the Market with Grace 
Unfortunately, Oppo wisely sees the future of physical disc formats, and it's too bad headphones and associated electronics like DAC-headphone amps make up such a small percentage of the company's bottom line. Oppo Digital always held an interesting place in the headphone market as a significantly lower-cost alternative. The PM line was a unique rendition of the planar magnetic headphone, featuring sound quality that holds its own against much higher priced competition and a rugged yet stylish built quality that easily surpasses anything else out there. The PM-3 was groundbreaking when it arrived, a closed-back planar-magnetic is to this day, still a rarity, but all of its PM line is so solid in build that they feel as if they could survive combat as a hood ornament for an M1 Abrams. It really is a shame we won't get to see Oppo's headphone line evolve, I was really looking forward to seeing what it did next. As it closes down manufacturing of new products, we'll be left with some great products and great memories.

Oppo Digital was a world class AV company that truly cared about the quality of their products and services.  So long, Oppo. You will be missed.
Confused about what AV Gear to buy or how to set it up? Join our Exclusive Audioholics E-Book Membership Program!
Recent Forum Posts: