Denon, Marantz Receivers Get DTS Virtual:X Firmware Update
Denon, Marantz Receivers Get DTS Virtual:X Firmware Update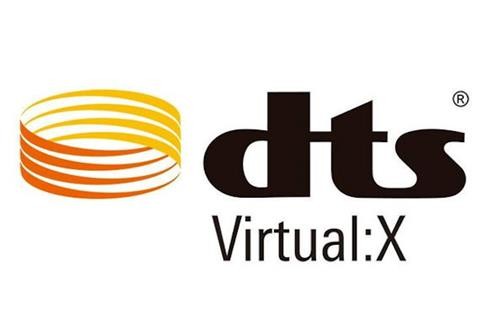 Sound United, the conglomerate that has united several high-end audio equipment manufacturers, along with DTS, has announced that an important firmware upgrade for several Denon and Marantz A/V receivers is now available. The update will bring DTS Virtual:X capabilities to several of the company's most popular receivers, giving them a nice boost to their surround capabilities.

DTS Virtual:X launched last summer to a variety of audio products, including sound bar systems with the promise of adding deeper "virtual" surround capabilities from any input source. Whether you're running a soundbar, stereo, 5.1, 7.1 or a 7.1.4 (11.1) sound system, DTS says Virtual:X will expand the audio experience without the need for extra speakers.

"With the introduction of DTS Virtual:X technology, listeners can enjoy height and surround sound with simply a sound bar, making it more accessible and affordable than ever to experience the benefits of immersive audio at home." Says Joanna Skrdlant, General Manager, Home Audio at Xperi, the parent company of DTS.

DTS research shows, unsurprisingly, that when most of us buy a new multi-channel A/V receiver, we're not hooking up the full number of speakers through which the system is capable of delivering sound. Apparently many consumers don't bother using surround speakers at all, and an even greater number of us aren't using height speakers. DTS Virtual:X gives us an audio mode that provides "virtual" channels to fill out our home theater experience, including rear and height, despite us not covering those channels with speakers.
Is your Denon or Marantz A/V receiver getting the firmware update?
Models getting the DTS Virtual:X firmware update:
Denon
AVR-S730H (US only)
AVR-S930H (US only)
AVR-X1400H
AVR-X2400H
AVR-X3400H
Marantz
Even more DTS X Denon and Marantz receivers are due for their firmware updates through December 2017 and January 2018.

"We are proud to announce that our customers will now be able to update select A/V receivers to incorporate DTS Virtual:X technology," said Richard Velazquez, global head of brand for Denon. "It proves our constant mission to offer brand new technologies to existing products, adding value for our trusted customers."

DTS Virtual:X was built for compatibility with all DTS codecs, including its flagship DTS:X. For content using its legacy codec, DTS Virtual:X will upmix to provide what DTS calls a "natural, immersive experience." If your model number is on the list and you're one of the apparent majority who isn't using all the speakers your receiver is capable of… Sound United is giving you an early Christmas gift. Enjoy!
Confused about what AV Gear to buy or how to set it up? Join our Exclusive Audioholics E-Book Membership Program!
Recent Forum Posts:
TheVid posts on November 21, 2017 03:13
I would like to know what the difference is between Virtual X and Neural X. When I initiate DTS Neural X and THX cinema together on my Onkyo 7.2 receiver, it already gives me a satisfying virtual overhead experience with my side surrounds about 1/4 the way from the ceiling, and my rears tilted slightly upward halfway from the ceiling. I guess I'll have to wait and see if Onkyo will eventually get this DTS Virtual X firmware update and see if there's a noticeable sonic boost. I hope so, because the hassle of ceiling mounted speakers at home offered me only a cheap thrill compared to the ceiling arrays in a commercial cinema.
Gunny posts on November 19, 2017 17:44
In all honesty this sounds like a marketing gimmick designed to appease the segment of the HT population who, for whatever reason, are not able to add the required speakers or gear to enjoy true immersive sound. A "virtual solution" is by definition inferior to its physical equivalent. Compromises are a part of life and so its probably great that this option will be available. I just wonder if its effectiveness is being somewhat overstated.
gene posts on November 18, 2017 00:28
Sound United and DTS have announced the availability of an important DTS Virtual:X firmware update for many Denon and Marantz A/V receiver models. Even more models are getting the update over the next couple of months. DTS says its Virtual:X technology can bring increased levels of immersion to your surround sound system whether you're using your receiver for stereo, 5.1 or 7.1.4. Check to see your receiver is on the list getting update right away.


Read: Denon, Marantz Receivers Get DTS Virtual:X Firmware Update
Post Reply