Car Audio Head Units Belong in Space Shuttles, Not Cars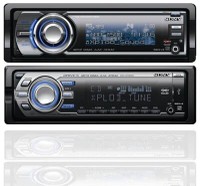 We recently installed a brand new car audio system as part of a "Pimp Mom's Car" feature in honor of Mother's Day. I mean, Mom had gotten her share of flowers and chocolates - why not go for something different this year? In writing the article and installing the system, there was a clear difference between the stock and finished stereo. It was "night and day", as the saying goes - and when we were done there was no doubt that the audio quality was vastly improved. So much, in fact, that we didn't understand why anyone would drive around with their cars' stock audio solution when, for just a small amount of money and effort, they could upgrade to something much better.
Our new head unit was harder to control than the space shuttle. I mean it. We were fairly certain we could land the Endeavor before we could master all of the features of our new CD receiver.