AV Rant #237: Static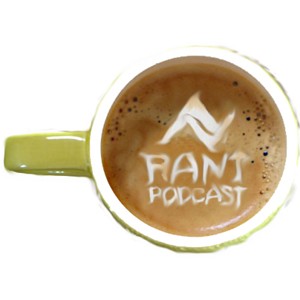 AV Rant #237: Static
If you haven't tuned in to AV Rant in a while, Liz Vinci is the new cohost (Dina finally had enough of Tom). There has also been an interesting "Soup to Nuts" series going on where Tom talks about setting up your home theater from the beginning. How far back? Buying your home with a home theater in mind. This week is light on topics and Tom's side of the audio is staticy. Sorry about that. Liz found a book she wants to share. Tom has a projector issue - followup coming. What is there to be excited about in new product releases? Not much (check out Tom's writeups on Audioholics.com for some of the recent things Tom's been unimpressed by). Liz tackles some irony. Soup to Nuts this week is about calibrating your speakers (check after the break for the details). Thanks for listening and don't forget to vote for us at Podcast Alley! To see our (mostly) complete collection of show videos, click here. To get our iPhone app, visit the iTunes store. Download Tom's ebook Bob Moore: No Hero which is pretty much available everywhere.
Click below to hear the podcast in your browser
Audio Calibration Part 1:
Auto Calibration pretty reliable for speaker levels
SPL Meter to do it yourself (Tom says the digital one is fine)
Listen in for how to properly level match 2 subs
Crossover setting - 10 dB higher than the specified low point of your speaker
Don't be afraid to run your speakers full range or to play with crossover
Auto Room Correction - Run it, test it, but don't be afraid to turn it off
Visit AV Rant for more episodes.
Have a comment? Let us know.
Confused about what AV Gear to buy or how to set it up? Join our Exclusive Audioholics E-Book Membership Program!