Verizon Uses DirecTV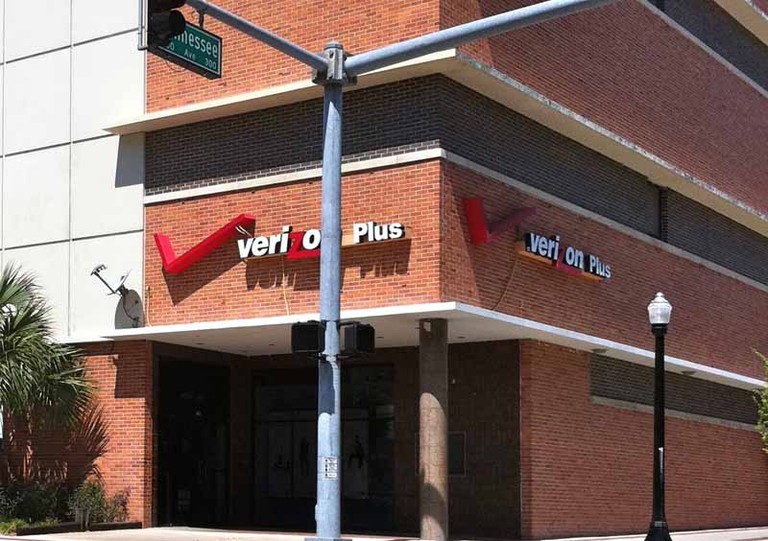 Verizon uses DirecTV!
So I was driving my motorcycle downtown today and scoped this out of the corner of my eye. What's that? Could my eyes deceive me? A DirecTV dish positioned right next to the big Verizon Plus Corporate sign? It certainly was... so intrigued was I that I  pulled out my camera - riding gloves and all - and risked the shot while perched on the bike. This is one heck of an endorsement from the company that brings you Fios! Now I don't know if it's there because someone else in the building put it there, or because Verizon can't get its own service downtown (I live downtown and it's not available to my home) - but in either case it's good for a laugh... and hopefully it doesn't get anyone in trouble.
Pity link: Fios availability checker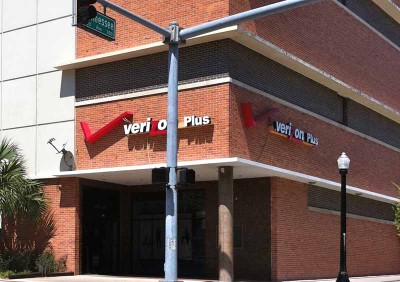 bootman posts on March 28, 2011 18:19
They are not building fiber out anymore.
They are having trouble keeping the initial customers that came over.
Investors are not happy so no more expensive builds until they can fill the ones they have now. lol
westcott posts on March 23, 2011 13:09
Maybe they have DirecTV because there is no DishNetwork service?
jeffsg4mac posts on March 19, 2011 18:02
I didn't know Clint had a Cycle. What are you riding Clint?
sholling posts on March 19, 2011 01:11
I had slightly discounted DTV attached to my Verizon phone/DSL account while I waited 18 months for FIOS to reach my house. They partner anyplace FIOS isn't available but trust me DTV doesn't come close to FIOS' picture quality or reliability. As far as I know FIOS is still uncompressed.

Speaking of which I just hooked up my new FIOS 500GB DVR and it rocks. The old DVRs were limited to 160GB and were slow and unresponsive to the remote. The new box is much faster. Not as fast as I like but much better. If you have FIOS you have to get your name on the list and there is a one time $40 charge.
rnatalli posts on March 18, 2011 17:10
Verizon offers DirecTV to customers outside FIOS land. You can even see it on their home page under TV so it doesn't surprise me they have a dish on their building.
Post Reply
Confused about what AV Gear to buy or how to set it up? Join our Exclusive Audioholics E-Book Membership Program!