Sound United to Oversee Polk, Definitive Technologies and BOOM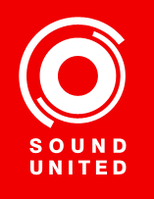 Polk Audio and Definitive Technologies ('Def Tech' to its fans) are brands that most audiophiles and audioholics alike are familiar with. So when parent company DEI Holdings formed a new division, that united the brands under a more visible roof, we thought, "That's some pretty significant news." And it is. Sound United is the new division and it will oversee Polk Audio, Definitive Technology and also BOOM. While the three brands will stay separate and maintain their own identities and development teams, Sound United allows the diversity of the brands to be brought together so that each can serve the same consumer in different ways. It's not that DEI wasn't already doing this, but now they have a name by which to supply solutions for all of the various areas.
Polk Audio, Definitive Technologies and BOOM are now underneath Sound United, a unified division that centralizes design and aesthetic development for all three audio brands.