Netflix Offline Viewing - Just Short of Awesome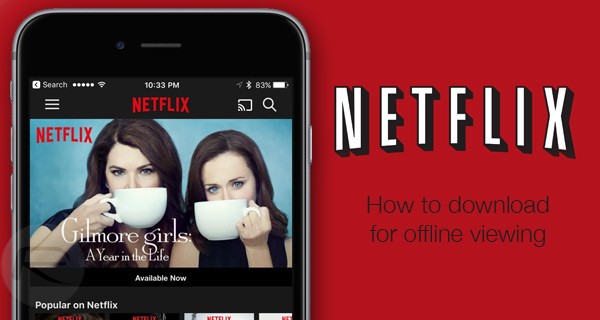 If you've logged into Netflix on your mobile device over the past week you may have noticed a new option accompanying your favorite program. The "Download and Go" button is a long awaited feature that just launched on the video-streaming app this week. The idea of downloading from content subscription services is at least a decade old for streaming music and has been around at least a year on Amazon Prime, but hey Netflix - better late than never!

Just over a year ago offline streaming was a key differentiator setting Amazon Prime apart from Netflix because at the time Netflix said it wasn't interested in letting its subscribers download. So, it was a nice example of one-upmanship for Amazon while it lasted. In an effort to catch up, Netflix CEO Reed Hastings started hinting about bringing offline play to Netflix subscribers just last summer. 

But, before you get too excited about the Netflix download feature, be aware that it has limits.

The Download and Go is only available for iOS and Android. So, it won't work through your browser and it's limited to mobile apps with available on-device storage. You cannot simply download movies and shows to your hard drive through a Netflix session in Chrome. Nor can you access the feature on game consoles. So if, just for the holidays, you have visions of loading up the PlayStation with movies to take to your Internetless grandma's place to play them back on her new flat screen TV, you're out of luck. No, this is a little screen-only feature.

But, being limited to mobile devices isn't the only drawback built into Netflix Download and Go. Many of your favorite items from the Netflix library aren't available offline. This is one reason your Netflix queue has a new category you can browse called "Available for Download" to make choosing on-the-go programming a little easier. All of Netflix's original programming is available for offline playback including many non-Netflix shows and movies. But that leaves a lot of content that is still stream-only.

So, while you can download Orange is the New Black and Stranger Things to your heart's content, you can't download the new season of Rectify. If you've never seen Martin Scorsese's 1972 indie flick about Little Italy, called Mean Streets, you owe it to yourself to catch it while it's on Netflix. But you won't be able to download it. Nor can you can download the new military crime drama 13 Hours. But if you're looking for some mindless fare like Blood in the Water, you can feel free to download it for viewing anywhere. But, BBC programming is also not available for download.

I think I see a pattern here.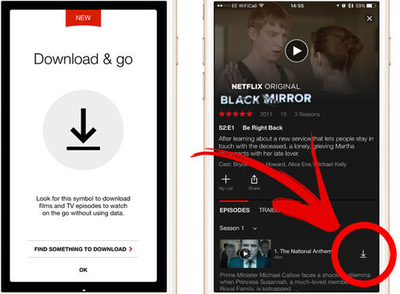 But don't blame Netflix for spotty downloadability. The company is still working with content owners to secure the rights to download its entire library, so you should expect frequent changes to the downloadable selection in the near future. According to one Netflix spokesperson. "Netflix is working with lots of partners globally to get downloading rights for the bulk of the content on our service. This is an ongoing effort as we know consumers want this capability and we are working to provide it."

To begin enjoying downloads just update your Netflix app on iOS or Android and look for the download button (pictured above). There is no extra cost associated with downloading content.