CES 2015 UHDTV, 4K Blu-ray and AV Electronics Technology Highlights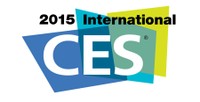 The 2015 Consumer Electronics Show (CES) is here! We have a ton of new product info being sent to us so we will throw the most interesting stuff on our forum for you to see and comment on. Anything from new next generation video like HDMI 2.0/HDCP2.2 UHDTV's and 4K Blu-ray and high end super speakers and AV electronics as well as a new Immersive Surround codec from DTS called DTS:X which is said to be the most speaker placement flexible format to date, will be covered on this page. Also feel free to submit your favorite products and info if you or your friends are in attendance.
CES 2015 latest UHDTV's and 4k Blu-ray beyond 1080p and 4k resolution? New DTS:X surround codec? AV receivers, speakers, and more.