2014 Audioholics Product of the Year Award Winners
2014 Audioholics Product of the Year Award Winners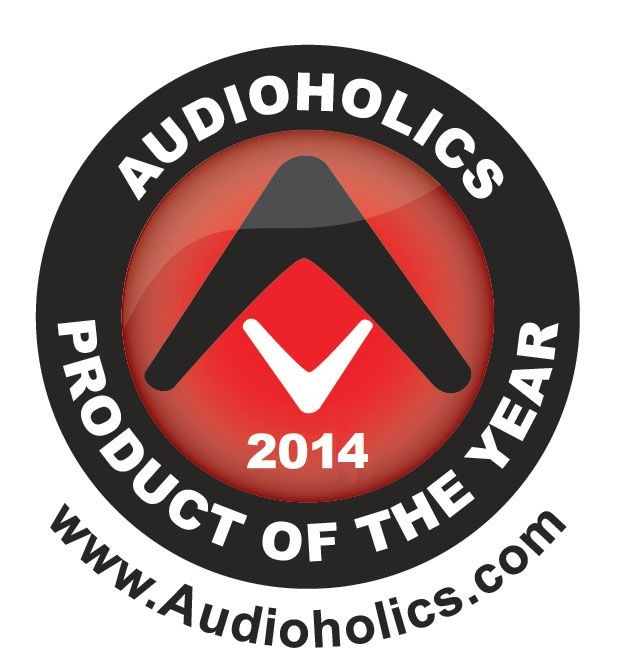 2014 Audioholics Product of the Year
2014 was undoubtedly a big year for the A/V industry. Arguably the biggest news was Dolby Atmos making its way into the home theater market. The new audio codec is helping to drive the sales of next generation A/V receivers such as the Yamaha RX-A3040 and Denon AVR-X5200W, not to mention additional loudspeakers. The release of the HDMI 2.0 specification also made the news, and will be critical for those looking to enjoy 4K Blu-ray discs said to be coming in 2015.

Regular readers also know that 2014 was another year for us to get our ears on a lot of cool equipment. RBH sent us their flagship SX-1212P/R subwoofer, which shattered records for output, while we sampled a healthy portion of great speakers at down to earth prices. Our friends at OPPO Digital continued their tradition of delivering excellent products, getting into the headphone and headphone amplifier markets. Yeah, it's a good time to be an Audioholic.

With so many fine products to choose from, it's not easy to pick winners for our Product of the Year Awards. As always, our picks were based on our staff's favorite review products for 2014 and/or direct product experience we've had with the products in professional installations and personal demos. Are you ready to see our picks for 2014's Product of the Year Awards?


Award: Floorstanding Speakers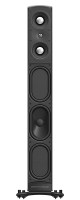 Definitive Technology Mythos ST-L SuperTower | Preview

At first glance, Definitive Technology's Mythos ST-L SuperTower looks like a pretty cool slim tower speaker. The oversized spikes, aluminum enclosure, and logo on the top plate all look incredible. But what about actually producing sound? The SuperTowers boast an advanced magnesium/aluminum tweeter, and dual 5.25" BDSS midrange drivers; however, what makes these speakers special is the integrated 6" x 10" subwoofer backed by dual passive radiators and no less than 1.2kW of power per speaker. In layman's terms: unlike pretty much any other slim tower we're aware of, the Mythos ST-Ls can hit you like a ton of bricks. In the demos we've had with these speakers, we've simply been blown away by the well balanced, full range sound coming from the SuperTowers. If you want big sound from an attractive package, do yourself a favor and give these a listen.  

MSRP: $2,499.95/each | Buy Now
Award: Bookshelf Speakers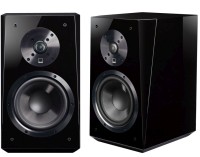 SVS Ultra Bookshelf Speakers | Review

Well known for their legendary subwoofer performance, SVS has now broken into the world of high performance loudspeakers with their new Ultra line. Their Ultra Bookshelf is a classic two-way design featuring a 1" aluminum dome tweeter and a 6.5" composite glass-fiber cone woofer. How do these speakers perform? In our review, we found the Ultra Bookshelves produced excellent clarity and tonal balance, with great dynamic capabilities. Overall, there just wasn't much to complain about. What's more, the Ultra Bookshelves look as good as they sound thanks to their piano black finish. Of course, if you don't want to take our word for it, keep in mind that SVS offers a risk free 45 day in-home trial so you can listen with your own ears before fully committing.

MSRP: $499.99/each | Buy Now
Award: Budget Compact Speakers
NHT SuperZero 2.1 | Review

With a street price of $100/pop, and measuring a petite 9" H x 5" W x 5.5" D, NHT's legendary SuperZero is the audiophile alternative to popular "cube" style speakers. What makes the SuperZero better? For starters, unlike most cubes, which feature a single 2.5" - 3.5" full range driver, NHT's mini-speaker is a true two-way design utilizing a 4.5" paper cone and a 1" soft dome tweeter. This means that when paired with a subwoofer, the SuperZero can deliver full-bodied sound without any gaps in the low end response, as well as a smooth and extended treble. Add in a well braced cabinet finished in an attractive black gloss laminate, and we can't think of a better way to build a compact system on the cheap.

MSRP: 119.99/each | Buy Now
Award: Active/Wireless Speakers
Aperion Allaire Bluetooth | Review

We raved about Aperion's Allaire Bluetooth speakers in our formal review: for $399, you simply get an outstanding pair of active bookshelf speakers. With 50W of amplification apiece, users can simply hook the Allaire Bluetooth set to a CD player, TV, etc. via the included optical digital cable, and start listening. But wait, that's not all: these speakers offer a subwoofer output, meaning you can add a sub from Aperion (or sub specialists like SVS, Rythmik, and Hsu), and build a full range system without an A/V receiver or a mess of wires. Did we mention the Allaire Bluetooth can also connect to your mobile devices wirelessly, allowing you to stream music thanks to its built in Bluetooth adapter? Yeah, it does that too. Whether you need high quality stereo system that can move from room to room, or you're building a second setup for a den or bedroom, we can't recommend this setup enough!

MSRP: $399/pair | Buy Now
Award: Ported Subwoofer
RBH SX-1212P/R | Review

The first thing you should know about the RBH SX-1212P/R is that it's an output monster. Of all the subwoofers tested at Audioholics, the SX-1212P/R leads the pack from 12.5Hz up to 40Hz, and manages to deliver a blistering 120dB of output from 40Hz on up in our CEA2010 burst tests (reported at 2 meters, RMS). Suffice it to say, this is a subwoofer that won't leave you wanting on movie night. Now to be fair, there are a lot of powerful subwoofers on the market; however, two things set RBH's offering apart from the pack. First is the footprint. Measuring 17.75"W x 21"D, the RBH doesn't take up much floor space compared to other powerhouse subs like the SVS PB13-Ultra and the Rythmik FV15HP. In addition, the SX-1212P/R boasts a curved black oak cabinet which gives it a relatively graceful appearance. For its ability to deliver huge bass in a svelte package, RBH's SX-1212P/R easily earns a Product of the Year Award.

MSRP: $5,300 | Buy Now
Award: Compact Subwoofer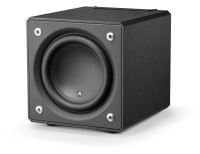 JL Audio E-Sub e110 | Review

Measuring a paltry 13.5"W x 14.24"H x 16.51"D, you wouldn't expect much from JL Audio's E-Sub e110. Even we were shocked by just how much bass this subwoofer delivered on the test bench. The e110 handily exceeded 110dB from 50Hz on up, and delivered 93.3dB at 20Hz in our CEA2010 burst tests (reported at 2 meters, RMS). Make no mistake; these are impressive numbers for a single 10" driver in a compact sealed cabinet. Then there's the matter of fit and finish: everything about this subwoofer exudes quality, from the beefy driver and steel front baffle to the flawless piano black gloss finish of our review samples (the black ash finish is no eye sore either). Check out the full review to see the complete test report, as well as some cool pictures of the hardware JL Audio is putting out.

MSRP: $1,500 Black Ash, $1,700 Gloss Black | Buy Now

Award: Headphones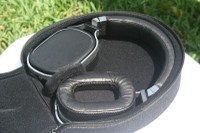 OPPO PM-1 | Review

Most Audioholics know the OPPO name for their high quality Blu-ray players; the PM-1s mark the company's entry into the high-end headphone market. As you might gather, we feel OPPO hit a home run here. The sound was clear and crisp, with phenomenal bass response and an absolutely pristine midrange. Thanks to the relatively flat impedance profile of the planar magnetic drivers, the PM-1s can be driven by nearly any device. In terms of fit and finish, the metal trim and real lambskin leather ear cups and headband convey a high end feel, as does the glossy wood storage box. Not too shabby for the company's first at bat.   If you're tight on money, check out their new PM-2's which have near identical audio performance with some scaled down cosmetics at a significant cost savings price point of only $699.

MSRP: $1,099 | Buy Now
Award: A/V Receiver
Yamaha AVENTAGE RX-A3040 | Preview

Yamaha's RX-A3040 offers everything you could ask for from a flagship-level A/V receiver: 9.2 channels of audio backed by 150W/channel of power; expandability to 11.2 via preamp outputs; 8 HDMI v2.0 inputs and 2 outputs; advanced YPAO auto-calibration; ESS SABRE DACs; and integrated WiFi and Bluetooth for streaming A/V content are all on the menu. As mentioned earlier, the RX-A3040 is also one of the new batch of A/V receivers that's compatible with Dolby Atmos as well; Yamaha's top-of-the-line model offers up to 4 height channels, promising a more immersive audio experience versus standard 5.1 and 7.1.  Yamaha supports Dolby's latest Dolby Surround Upsampler (DSU) with full legacy support of older upsamplers (ie. PLIIx Music/Movie Modes, DTS NEO, etc).  If you aren't interested in Atmos, you can also reassign the additional amplifier channels for up to three zones of audio for a whole house solution or bump up the power of your front speakers by bi-amping them.

MSRP: $2,199.95 | Buy Now
Award: Budget A/V Receiver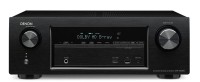 Denon AVR-X1100W | Preview

Yeah, you get a lot if you spring for a flagship A/V receiver, but what if you only have ~$500 to spend? With models like the Denon AVR-X1100W, you might be in for a pleasant surprise. To start, you get 7.2 channels of audio backed by 80W of discrete amplification per channel; two channels are assignable for use with a second zone. Wireless connectivity (WiFi & Bluetooth) is also on board, as is support for AirPlay, DLNA, and Spotify. I/O options include 6 HDMI inputs (including one on the front panel) and one output, as well as a USB port on the front panel. To cap things off, the AVR-X1100W also boasts Audyssey MultEQ XT with Dynamic Volume and Dynamic EQ for improved sound quality.  Denon's new AVR-X lineup is quite impressive in terms of performance, features and value.  The AVR-X5200W reviewed extremely well with us and given Denon's history, we're confident the AVR-X1100W is class leading at its price point.

MSRP: $549.99 | Buy Now
Award: Acoustical Product
XTZ Sound Room Analyzer II Pro | Review

XTZ's Room Analyzer II Pro is a must have product for any audiophile that wants to make the most of their system and stop the treadmill of blind upgrades. For $360, you get a microphone with a +/- 1dB tolerance, an adjustable tripod, a calibrated external sound card, all the associated cabling, and of course the software package itself. Given that it's an all in one package, the Room Analyzer II Pro is relatively straightforward to set up, and it gives users a variety of tools ranging from a basic SPL meter to full frequency response measurements and the automatic room analyzer. If you are looking to gain more insight into how your speakers interact with your room without getting a PhD in acoustics, this is the system for you.

MSRP: $360 | Buy Now
Award: Gadgets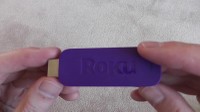 Roku Streaming Stick, HDMI Version | Review

Roku's Streaming Stick (HDMI Version) is a small (3.1" x 1.1" x 0.5") add-on device that plugs into any available HDMI port and provides access to services from Netflix, Amazon Prime, Hulu, YouTube, Plex, Pandora, and over 1000 other "channels".  An Android and iOS app is available to cover basic remote functions and makes searching for content a snap. The Roku app as well as others such as Plex and YouTube can also "cast" to the Roku, triggering media to be played back on your TV from a smartphone or tablet. The Roku Streaming Stick even comes with a physical remote, all for under $50. In short, Roku has created an affordable gadget that negates the need for a "Smart" TV or networking Blu-ray player, and the compact form factor means it can be the perfect travel companion for regular hotel patrons. That's pretty cool in our books.

MSRP: $49.99 | Buy Now
Award: Blu-ray Player
OPPO BDP-105 | Review

A Blu-ray player for $1,199? If that doesn't sound like a fantastic value to you, consider that the OPPO BDP-105 is a high-end universal disc player (handles Blu-ray, DVD, SACD, DVD-A, and CD) sporting top of the line ESS SABRE DACs and balanced stereo outputs. It's also is a network media player which can play A/V content from Netflix, VUDU, CinemaNow, Pandora, and Rhapsody. Did we mention that OPPO's flagship disc player has a pair of HDMI inputs, a handful of digital inputs, and 7.1 analog outputs so it can act as a digital pre/pro? Indeed, the BDP-105 isn't your grandma's Blu-ray player. However, if you're looking for a top quality media player that can quite literally do it all, look no further.  If you're a videophile, consider the BDP-105D with Darbee Vision video processing on board.  The $100 upgrade is well worth it considering the Darbee standalone unit (aka. Darblet) retails for a whopping $299 and does the same exact thing.

MSRP: $1,199 | Buy Now