Oppo BDP-103D Blu-ray Player with Darbee Visual Presence Review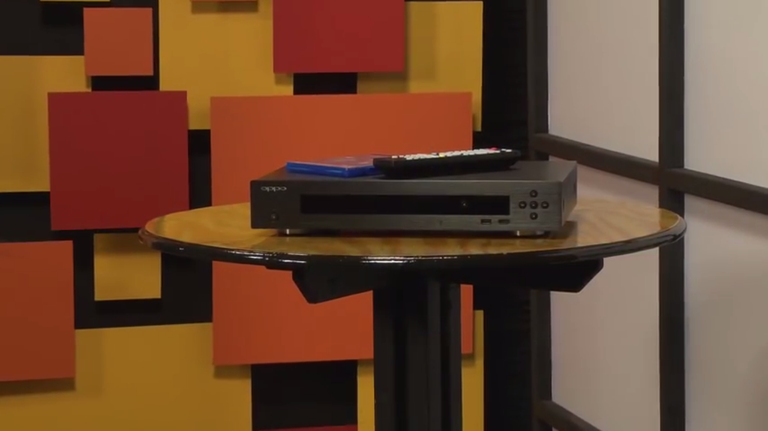 Oppo BDP-103D Blu-ray Player with Darbee Visual Presence
Summary
Product Name:

BDP-103D Blu-ray Player with Darbee Visual Presence

Manufacturer:

Oppo

Review Date:

November 04, 2013 11:05

MSRP: $599
First Impression:

Gotta Have It!
Disc Types: BD-Video/3D, Universal DVD-Video/Audio, CD/SACD, AVCHD, HDCD, Kodak Picture CD, CD-R/RW, DVD±R/RW, BD-R/RE
BD Profile: BD-ROM Version 2.5 Profile 5
4K upscaling to HDMI
Internal Storage: 1GB
Audio outputs: HDMI, 7.1ch, stereo, Coaxial/Optical Audio
HDMI Video: 480i/480p/576i/576p/720p/1080i/1080p/1080p24/4Kx2K, 3D frame-packing 720p/1080p24.
HDMI Audio input
MHL
2D to 3D conversion
Frequency: 20Hz – 20kHz (±0.05dB), 20Hz – 96kHz (-4.5dB ~ +0.05dB)
SNR: >115dB (A-weighted)
THD+N: < 0.006% (1kHz at 0dBFS, 20kHz LPF)
Media providers: Netflix, Rhapsody, Pandora, CinemaNow, VUDU, Picasa, Roku-ready
Backlit remote control
Power Consumption: 35W (Standby: 0.5W in Energy Efficient Mode)
Dimensions: 16.8 x 12.2 x 3.1 inches (430 x 311 x 79mm)
Weight: 10.8 lbs (4.9kg)
We first got a look at the new Oppo BDP-103D (Darbee Edition) at this year's 2013 CEDIA Expo in Denver. The 'D' stands for Darbee Visual Presence, or "DVP". This is a brand new video processing technology that enhances depth and detail by looking at the luminance information on the fly and modulating the pixels to create better contrast and definition. It doesn't affect color, and it's not a system that changes the frame rate or adds any frame interpolation. The processing delay is also very small, just a few hundred microseconds (0.300 ms).
The technology works on standard definition, high-definition...even 4K, though anything at that resolution or higher may require some more robust video processing to handle the overhead. 
Modes, Modes and More Modes—Actually, There are Only Three
DVP isn't over-the-top—in fact, it may be difficult to see if you don't know what you're looking for. Fortunately, the Oppo BDP-103D gives you a button on the remote which lets you engage and test the various Darbee modes (there are three: Hi-Def, Gaming, and Full Pop). This menu also lets you adjust the level and engage the two demo modes.
I tried all three, and here are my thoughts: Hi-Def mode made for the most detailed improvements without causing unnecessary artifacts at lower levels. Gaming mode also worked well, but it seems to favor edge detail more and may not be the best for Blu-ray movies. Full Pop mode is designed for standard definition video, and it caused significant blurring of edges when it was turned up higher than 50%.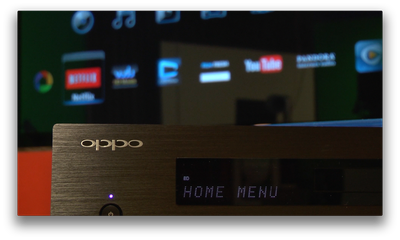 Overall, I'd have to say that Darbee Visual Presence creates a subtle depth not seen in any other type of processing I've encountered. It performed a natural contrast and edge enhancement that goes well beyond the simple perimeter pixel-based computations we've seen with other video processors. I think the maximum you want to set Darbee at for practical use is around 50%, though it loses all artifacting completely around 35%.
Viewing Tests

I played a lot of Blu-ray Disc source material on the BDP-103D, including the second edition of The Fifth Element, which finally got a transfer worthy of the title. Flipping back and forth between Darbee Visual Presence and standard processing, I found the DVP mode to add considerable life to the early scenes in the pyramid. Later, when we got to the big onboard ship battle featuring the Bangalors, I really felt the clothing, faces and environments were rendered with a whole lot more depth and richness. And the color never seemed to be affected at all, so this movie never lost its pop, and it never got overblown. For most of my viewing tests I kept the setting at around 35% to avoid unnecessary artifacting. You can blow up DVP pretty easily if you crank it up to its full 120%. It's like chocolate. I like it, but I don't want a swimming pool full of it, you know? Maxing out DVP will help you see the kind of effect it has on video, and you'll learn what to look for. But then you want to back it down to reduce noise and to reduce edge blurring and other artifacts that appear when it's set too high.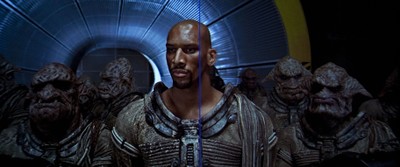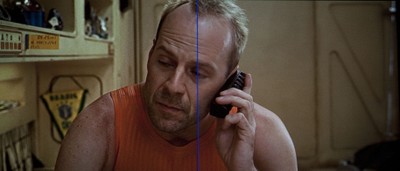 I also loved the demo scenes on the Spears & Munsil 2nd Edition test disc. I also ran this disc through the Oppo BDL-103D to see if Darbee had any negative effects on overall video processing. I didn't notice anything changing with respect to deinterlacing, luminance tests or color balance. But Speakers & Munsil also gave us some great test material. The scene in the lighthouse montage where there is a pebble beach area was particularly helpful in showing off the ability and enhancement of Darbee Visual Presence. Trees, grass, close up facial detail and any complex or contrasty areas of an image are the first to really pop with this processing technology. It's like good cheese—it just makes everything better.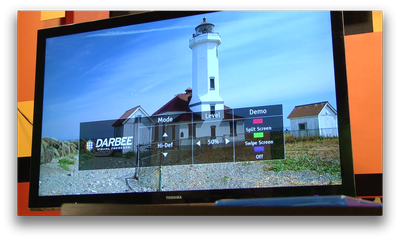 Look, I didn't go into much else about the player in this review for a reason. We've already reviewed the standard Oppo BDP-103 Universal Blu-ray Player—and you can check out that for benchmark scores and details about the player in general. There are a couple things I can note that differ between the last review and now. Oppo has added CinemaNow as well as Rhapsody streaming support. That's pretty cool. The remote was only slightly tweaked. There's now a red ring around the Home button, the largely unused "3D' button has been switched to the dimmer control, and the location previously occupied by the Dimmer button is now allocated to the Darbee Visual Presence settings.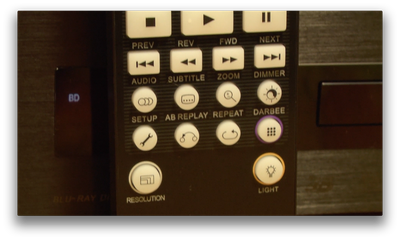 Oppo Remote App for iOS and Android
I also got to use the Oppo Remote app. It's a great little app and it recognized the Oppo BDP-103, BDP-103D and BDP-95 I had in my home. You can go into each player and use a simplified navigation remote interface, or access a full digital version of the complete remote control for access to every function. It's very handy as it works over Wi-Fi and can help you in the event that you IR-based or universal remote control system stops functioning.
Conclusion
In concluding my thoughts, I think that  what really impressed me overall was that it did all this great enhancement without blowing either my color settings or my contrast and brightness calibration. When you can get true contrast enhancement without parlor tricks, you know you're really onto something. And Oppo and Darbee are definitely onto something. I like that it's subtle and hard to discern without a trained eye. The alternative is the equivalent of 3D movies that constantly poke sticks and swords out at the audience saying, "Look at me, I'm 3D-isn't this cool!" Darbee Visual Presence is a more humble technology.
And that's why it's probably going to take off and have staying power. At least, I sure hope so. If you are already committed to having the best possible video in your home theater, the Oppo BDP-103D is going to get you there. This player costs $100 more than the standard Oppo BDP-103, but if you want the best, you probably should stop watching this video and go order it. I don't think you're going to get a better picture and $599 may seem like a lot, but with 4K nowhere near production, this may be the last player you need to buy for a good long time.
So what Blu-ray player do you use? That's our question for this video. It's simple, but we want to know. Leave a comment on our YouTube video and also be sure to visit and Like us on Facebook for the latest home theater reviews and product information.
Unless otherwise indicated, this is a preview article for the featured product. A formal review may or may not follow in the future.