2019 Audioholics Product of Year Award Winners
2019 Audioholics Product of Year Award Winners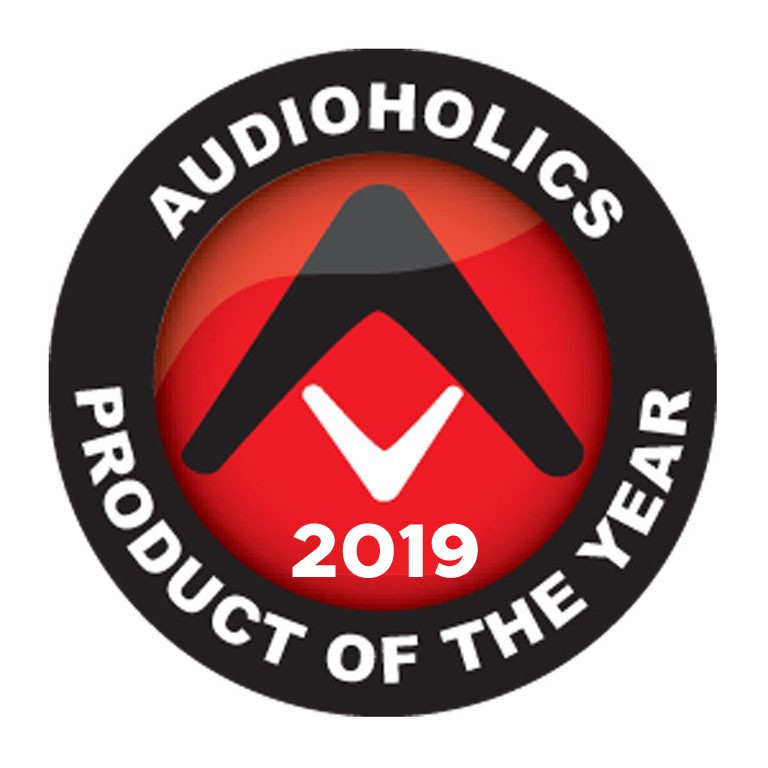 2019 Audioholics Product of Year Awards
We reviewed quite a large landscape of loudspeakers and subwoofers in 2019 from entry level Dayton Audio stuff to the superbly engineered Revel line of loudspeakers featuring Beryllium drivers. We discovered value in every price category of product. Brands like Monoprice only a few years ago were considered entry level, have now dropped the gauntlet with a massive dual 15" subwoofer aimed at the Extreme bassaholic that doesn't mind a refrigerator sized subwoofer in their theater room. Sound United really dazzled us with a host of new products from several of their brands including Marantz and Polk.
The following products were chosen based on our direct experiences via formal reviews or product demos.
2019 Audioholics Product of Year Award Winners YouTube Discussion

Award: Smart Home Remote
Neeo by Control4 | Preview
The elegant Neeo Remote for Control4 is designed to be sophisticated enough for the power user but intuitive enough for the whole family to use. The remote features a machined aluminum body and a high-resolution touchscreen that unlocks the full potential of Control4's Smart Home OS 3 platform previously unable to do in a handheld remote control. Homeowners running Smart Home OS 3 can add a Neeo remote without a visit from a Control4 Smart Home Pro, and without having to add the Neeo in Composer Pro. We love the hybrid approach of functional buttons below a high-res touch screen with graphical icons which allows one-touch access to your favorites and easy operation even in the dark.
MSRP: $600 | Buy Now
Award: 11CH Atmos AV Receiver
Denon AVR-X3600H 11CH AV Receiver | Preview
The $1,100 Denon AVR-X3600H AV receiver has 9CH of amplification and 11CH of processing to do a full 7.1.4 speaker system with the addition of a 2CH external amplifier. This is one of the least expensive AVR's on the market with 11CH of processing making it a compelling product to use as an inexpensive prepro with all the latest in HD audio and video processing. What makes the AVR-X3600H stand out in the crowd is the fact that the front channels can be reassigned to surround duties so you can add a quality 2CH amp to power your front L/R channels. At this price point, there are no other AV receivers that allow you to reassign internal amplifiers in this manner.
MSRP: $1,100 ($879 + free shipping)  | Buy Now
Award: Budget Bookshelf Speaker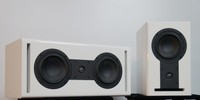 RSL CG5 Bookshelf Speakers | Review
RSL Speakers doesn't release a new product very often, so when they do, it is an event, because their engineering-oriented designs have consistently delivered great products. We looked at their new CG5 bookshelf speaker in our full review late this year and found an outstanding speaker that turned into all the more of a value when RSL cut their prices to $350 each. That is a bargain when one considers their measured performance, stylish looks with a high-end gloss finish, and RSL's renowned customer service. The CG5 speakers are another home run for RSL, and we encourage readers to read our full review to see what they offer. We wish that every speaker manufacturer would spend as much time and care in product development as RSL!
MSRP: $700/pair (free shipping)  | Buy Now
Award: High-end Bookshelf Speaker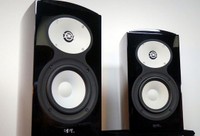 Revel PerformaBE M126Be Bookshelf Speakers | Review
The Revel M126Be is an expensive speaker, but if you want one of the best two-way bookshelf speakers that money can buy, this is certainly one to consider. The M126Be is an attempt by one of the leading loudspeaker manufacturers to make the best speakers possible in the form factor of a medium-sized bookshelf speaker. Revel pulled out all the stops and used some of the best materials that are available, and our review found it to be a superb performer as well as a gorgeous adornment for anyone's living space. There are more expensive speakers in its size and design type, but it's hard to say that there are better speakers. These are some of our all-time favorites; they do a whole lot right and nothing wrong, but at $4k a pair, the buyer has a right to expect that level of craftsmanship.
MSRP: $4,000/pr  | Buy Now
Award: Budget Tower Speaker
Dayton Audio MK442T Tower Speaker | Review
There was good news this year for audiophiles on a tight budget; Dayton Audio released a tower speaker in their highly-regarded budget speaker MK series in the MK442T. The MK442T tower speaker is the best speaker yet in Dayton's MK series, with a smooth sound that doesn't sacrifice detail and has a surprising amount of low-frequency punch for a speaker with only two 4" bass drivers. They aren't huge either and will not eat up a lot of floor-space. At $228 for a pair, they are an absurdly good value for anyone looking for a nice two-channel system for a small to medium-sized room. Dayton continues their winning streak in their MK series, and we are eagerly looking forward to seeing what they cook up next!  
MSRP: $228/pr | Buy Now
Award: High-end Tower Speaker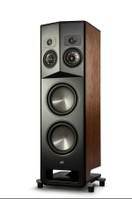 Polk Legend L800 | Preview
One of the big events in the home audio loudspeaker industry of 2019 was the unveiling of Polk's new Legend speakers series and especially the return of their SDA technology in the form of the Legend L800. When a company with the resources of Polk put their mind into turning out a serious high-fidelity loudspeaker, it can be a game-changer, which may be what the L800 is. The L800 uses phase cancellation to reduce stereo cross-talk in order to sharpen the soundstage and improve imaging. In addition, two 10" bass drivers with a unique port system provide an enormous amount of dynamic range and low-frequency extension. Our experience in personal listening confirmed that the L800 is the real deal and a force to be reckoned with. At $6,000/pair, it isn't cheap, but considering what you are getting, they are a bargain.
MSRP: $6,000/pr | Buy Now
Award: Compact Subwoofer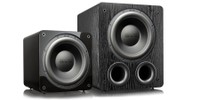 SVS SB-3000 | Review
For those in need of a compact subwoofer, it's hard to think of something better than the SB-3000. It is approximately a 15.5" cube, and it the piano black finish it is a very pretty cube, so it can fit in many spaces and will find a high tolerance for those who don't normally like the sight of audio equipment. Don't let its petite size fool you, however. This little sub packs a massive punch. Its 800-watt power plant and special driver allow it a long throw with very linear excursion so it can move an unexpectedly large amount of air that translates into lots of bass from a little package, comparable to that of 15" subwoofers in our testing. In our time spent with the SB-3000, we found it to be a near-perfect marriage of manageable size, agreeable appearance, and serious performance. On top of all of that is SVS's powerful app control, SVS's risk-free home trial where you can return it after 45 days if not satisfied, their top-notch customer service, and 5-year warranty. With such a comprehensive package offered, it's no wonder SVS has become such a subwoofer juggernaut in the audio industry.
MSRP: $1,000 (free shipping) | Buy Now
Award: High-End Subwoofer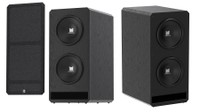 Monoprice Monolith M215 | Preview
We met Monoprice's monster entry into their Monolith subwoofer line at this year's CEDIA, and we are still trying to recover. The recipe is simple: take a Monolith 15" THX Ultra Sub and double it. The thing is, the Monolith 15" THX Ultra was already a monster sub, so how do you just double it? Enter the M215, a 2,000 watt, dual 15" woofer, slot-ported, 250+ lbs. behemoth.  Monoprice just keeps upping the home theater ante with their Monolith product line, but the M215 has to be the showstopper, a bass-producing powerhouse that isn't likely to be topped soon. For those who need 120 dB of low-frequency output over the entire spectrum of bass, this is a one-stop solution, providing you can handle the extreme size and weight. We know our limits and so declined to review this bruiser on account of the massive weight, but those who are up to the logistical challenge will be rewarded with one of the most powerful subwoofers available today. Buyers of the M215 who have nearby neighbors are going to want to look into legal insurance before letting this bad boy stretch its legs; those citations for noise complaints are bound to stack up quickly. If you can't swing the sheer size of the M215, try getting two of their single 15" subwoofers which are slightly more manageable and open up more flexible placement options for better modal distribution in the room.
MSRP: $2,500 | Buy Now

That's a Wrap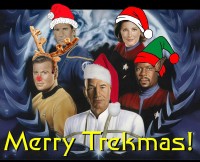 We covered some excellent products in 2019, not all of which were fortunate enough to make this list, but still viable nonetheless. Affordable loudspeaker and subwoofer products just keep getting better and better. Who would have thought Monoprice and Dayton Audio would be playing in these spaces so prominently just a few years ago? We look forward to what 2020 brings in product innovations and performance. Merry Christmas and here's hoping for a great New Year and happy return to Captain Picard and the rest of our Star Trek friends.
See also:
Confused about what AV Gear to buy or how to set it up? Join our Exclusive Audioholics E-Book Membership Program!