ELAC Debut F5, C5, B5 Loudspeakers Listening Tests
ELAC Debut F5, C5, B5 Loudspeakers Listening Tests
imaging and soundstage depth were exquisite for these speakers...
I always test every piece of gear that comes in for review with stereo music. For me, two-channel music remains the sole the benchmark test. I connected the F5 towers in my main two-channel listening area. I connected them to a $2,995 Benchmark AHB2 power amplifier and $1995 DAC2 HGC. The folks at Benchmark has sent me the AHB2 to test out since Gene DellaSala, Audioholics President, and I had been in discussions with them for a possible review with bench testing. Granted, the average ELAC consumer is going to connect the these speakers to far more modestly priced electronics. Nevertheless, it was a fun experiment and boy did the ELACs respond to being fed high end electronics.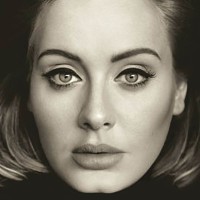 Powering everything on and letting it rip was an epiphany. I immediately sent Gene an email saying to him, "These things cost how much?  You've got to be kidding me!"  Rarely have I heard such modestly-priced speakers sound this good top to bottom. I ripped through female vocalists—Adele, Patricia Barber, Alexis Cole, Holly Cole, Dido, Sarah McLachlan, Loreena McKennitt, among others—that I normally use with review gear. When a speaker has major issues, it usually fumbles over female vocals. The ELACs passed them all beautifully with little to complain about and evoked a nice sense of warmth and emotional connection to the artists. The Debut F5s failed to pull out some of the fine details and micro dynamics on tracks, however. On "Send My Love" from Adele's 25, percussion and bass lines were not as well defined or textured as I've head with more expensive speakers. To put this into perspective, with most budget speakers I'm ready to throw them out before I've even finished the first track on any of Adele's albums. 

The majestic staging of orchestral works came across very well through the F5s. I loved the sense of space and solid instrument placement. Timbral accuracy was a strong suite of the ELACs. The warmth and body of acoustic guitars came through nicely on a variety of tracks I played—including Joaquin Rodrigo's "Concerto de Aranjuez."  Unsurprisingly, I felt as though there was a veil over the music. This isn't a criticism, per se. Rarely have I heard speakers under $2K start to deliver exceptional transparency.

Imaging and soundstage depth were exquisite for speakers in this price-range. As I noted previously with Adele's "Send My Love", I found that the Debut series smoothed some fine details and the top end lacked sizzle. The Debut series certainly didn't have the superlative top end of a Beryllium-dome tweeter that I'm accustomed to hearing from Revel Salon 2 speakers. The midbass was pleasant though slightly veiled as was the bottom end. This was especially noticeable on the opening chords of "Hotel California" from the Eagles When He'll Freezes Over. Throughout my various musical tests, I didn't really miss having a sub. As long as I was playing reasonable music, the F5s performed admirably.  In a nutshell, these are by no means entry-level-sounding speakers.
In my casual music listening over those initial few weeks, I continued to tell Gene my impressions by phone and email. He'd politely reply, "I know. You already told me."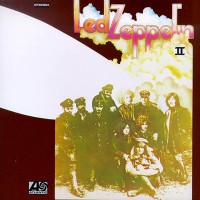 It was now time for more music and a home theater onslaught.  I set up the ELAC review speakers in my Atmos/DTS:X/Auro-3D basement theater space with my stalwart Denon AVR-X7200WA AV receiver. I placed the ELAC speakers in roughly the same location as the superb-performing SVS Ultra series that currently grace that space. I noticed, however, that when I placed the ELACs, I wasn't quite happy with the F5's initial two-channel performance even after conducting two passes with Audyssey room correction.

I therefore played with the speaker positioning a bit and ended up placing the ELACs at a narrower angle than the SVS Ultra Towers and preferred them with a slight toe-in. I measured their distances with a Bosch level meter and then confirmed the arc and angles by using a marked string affixed to a microphone stand at the primary listening position.

I played several different sources through the Denon AVR-X7200WA including some hi-res FLAC, ALAC, and DSD music from a Questyle QP1R via Toslink. Hi-Res stereo music sounded much closer to what I had experienced in my two-channel listing room. I then re-ran Audyssey and made sure to turn Dynamic Volume and Dynamic EQ off. Sans subwoofer, Audyssey chose to run the front and center channel speakers full range and crossed the surrounds at 40Hz. It was now time to have some fun.

Playing hi-res music versions of Robert Plant and Allison Kraus' award winning album Raising Sand was an enjoyable experience. Vocals were very good but missed the last bit of airiness and details that give a real three dimensional presentation. Turning to the hi-res version of Star Wars: The Force Awakens soundtrack echoed those sentiments. For example, the flute in "Rey's Theme" didn't have that light airiness to it.

On Led Zeppelin II, "Ramble On" had a great soundstage and excellent instrument separation. Jimmy Page's riffs and John Bonham's drum beats had good detail and texture. I found Plant's vocals to exhibit excellent timbal accuracy.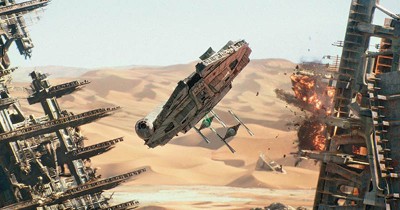 The ELAC Debut speakers delivered a seamless soundstage that was bursting with fine details such as this scene when Rey pilots the Millenium Falcon from Star Wars Episode VII.


I was impressed with off axis imaging. I could shift from one seat to another without the image collapsing or the sound shifting significantly like I've heard on other budget speaker systems.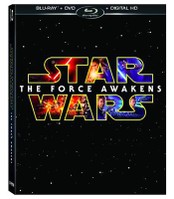 Being the Star Wars fan that I am, I couldn't help but fire up Star Wars: The Force Awakens on Blu-Ray. From the outset, the ELAC Debut speakers nailed the soundstage, creating an expansive audio landscape. The illusion of space created by the ELACs lent itself well to the opening scene on Jakku immersing me in a barren desert expanse. The surround sound tapestry was seamless. Whether it was Rey piloting the Falcon or Poe Dameron's daring lead of the X-Wing squadron at Maz's Cantina, I found myself consistently lost in an audio-fest. 
These aforementioned positive and critical observations held true to just about every source material I played, including Braveheart. During battle scenes, fine details were smoothed over but I was still enveloped by a deep and seamless surround environment. The whip of the arrows or the pounding hoofs of horses came from all directions.
I want to note that I liked the ELAC's overall system dynamics. Even without a sub, bass lines were engaging. Sure, they were not as taut or tight as I've heard on more expensive speakers. But all the while, the bass was dynamic and engaging.  Just imagine if you paired this system with two powered subs?  At the price points ELAC offers them, this is a very attainable goal for most budget minded audiophiles.
All in all, the ELACs passed every test with exceptional poise. If you think you can't get theater-quality sound at home at a reasonable cost then you haven't heard the ELAC Debut series. Yes, they were that good.  



Confused about what AV Gear to buy or how to set it up? Join our Exclusive Audioholics E-Book Membership Program!
Recent Forum Posts:
frankusa87 posts on January 01, 2018 12:51
Jason Oland, post: 1156094, member: 80532
Elac f5 or Klipsch Reference Premiere RP-250? for 5.2.2 system 12x14 room 75 percent movies 25 percent music.

go with the f6s I just purchased them wow great sound..you will not go wrong ..
frankusa87 posts on January 01, 2018 12:48
I just purchased the elac f6s they sound great… not just for the price.. Andrew jones proves it again you dnt have to spend a ton of money to get great sound. great review you guys are spot on…with your reviews thanks
Tankman posts on May 23, 2017 18:43
Carl08, post: 1159125, member: 80314
If it sounds too good to be true it probably is. Proceed with extreme caution. If they say to contact them before you buy, DONT BUY
I have been seeing that on everything thats posted for sale on Amazon's site. They post a link to some email to them and they post some ridiculously low price. You know it's a scam. You would think as big as Amazon is they would remove them dudes and block them from posting BS like that.
dgbarry posts on May 23, 2017 15:45
The ratings would be more believable if appearance was rated lower. Every review I've read, in regards to these Elac models, specific reference has been made in regards to the looks being very average. As a result, they should receive an "average" rating in response to this aspect. By rating them higher, it makes me question what else is being overrated?
Toml1946 posts on November 18, 2016 19:27
everettT, post: 1159131, member: 78951
They have a history of great deals but no service after the sale fwiw.
Hope one would not need after-sale support, but things do go wrong.
This would indeed be a great deal, or maybe a simple misprint of their asking price. Think I may lean toward Crutchfield in this case.
Post Reply