Dirac Live Bass Control Available On Select Receivers From Onkyo, Pioneer Elite, and Integra
Dirac Live Bass Control Available On Select Receivers From Onkyo, Pioneer Elite, and Integra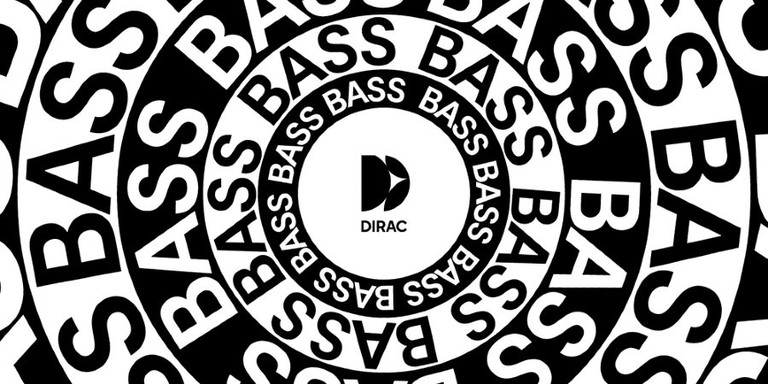 Dirac Live Bass Control
Onkyo, Pioneer, and Integra made waves two years ago when the brands began offering Dirac Live room correction on some of their mid-priced AV receivers. Dirac Live offers patented impulse response correction that promises "improved localization of sound sources, improved clarity and intelligibility in music and speech, and a deeper and tighter low-frequency response, free of resonances throughout the entire listening area." Although not the most beginner-friendly room correction solution, Dirac is certainly among the most powerful, and it's extremely effective when used properly. We've been following the development of Dirac's audio processing solutions for years now. But of course, it's not the only game in town. Trinnov's super-expensive AV processors use that company's proprietary room correction solution to great effect, and Anthem's home-grown ARC Genesis room correction software provides a simpler process for users who want good results without diving too deep into the technical details. Until just a few months ago, Denon and Marantz users relied solely on room correction from Audyssey Laboratories, though now those brands also offer Dirac in certain models. For many home theater enthusiasts, Dirac Live has become a must-have buzzword feature.
Premium Audio Company, a Voxx International subsidiary, beat the AVR titans at Denon and Marantz to the punch by offering Dirac in the Onkyo, Pioneer, and Integra brands upon acquiring those companies in 2021. It would take the rival brands at Sound United (now Masimo Consumer Audio) a full two years to begin offering Dirac. The arrival of Dirac Live on the Premium Audio Company brands was a big deal, both for Dirac and for audio enthusiasts. It was only a few years ago that you'd have to spend multiple thousands to get a AVR with Dirac Live, which had been the go-to room correction solution in the high-end market for over a decade. Premium home theater brands like StormAudio and JBL Synthesis used Dirac Live in their pricey AV processors, and some acclaimed Hi-Fi companies that branched into the premium home theater market, such as Arcam and NAD, integrated Dirac Live into their higher-priced AVRs. But those products were expensive, and the average AV consumer had never experienced what Dirac can do. Fast-forward to 2023, and you can buy an Onkyo TX-NR7100 AVR, with 9 channels of power and built-in, ready-to-use Dirac Live room correction, for just $899.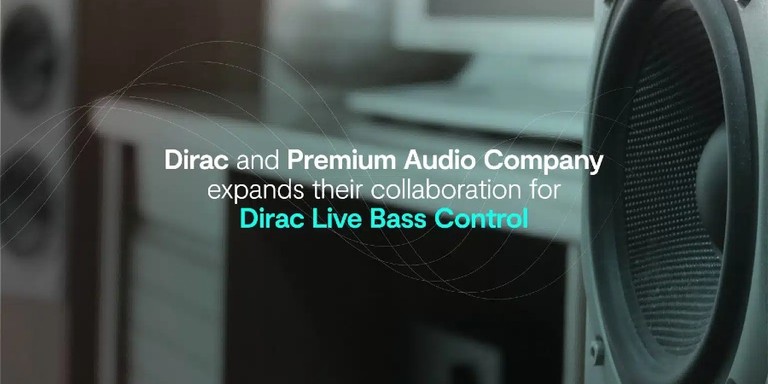 Dirac Live isn't a one-size-fits-all solution, however. In the context of a purist stereo system, the standard Dirac Live program might be all you need. But if you use subwoofers in your audio system, the add-on Dirac Live Bass Control tool is truly remarkable. Dirac Live Bass Control aggregates measurement and location data from each subwoofer, determines how a system's bass is distributed throughout the room, identifies inconsistencies in the low-frequency response, and compensates to distribute bass evenly throughout the room. It also corrects for the time alignment of subwoofers with the main speakers, and helps determine crossover points. Because of the powerful processing involved, Dirac Live Bass Control allows the user greater flexibility in the physical placement of subwoofers, making room setup much easier. Like Dirac Live room correction, Bass Control began as an exclusive feature for high-end gear. If you had asked me last year for an AVR with Dirac Live Bass Control for multiple subs, I might have steered you toward the $4700 Arcam AVR21 (it's currently on sale for $3760).
A Note About Dirac Live Bass Control (DLBC) by Gene DellaSala
We've noted on several products from Audio Control and Arcam that Dirac Live Bass Control implements a non-defeatable HPF on the main channels which means you cannot set them to "large" or full-range. We've done some investigating and it appears to be a limitation of DLBC that Dirac has yet to resolve. We presume this will also the case with DLBC implementation on Onkyo, Integra and Pioneer AVRs as well. Be mindful of this IF you wish to run your main L/R speakers full-range simultaneously with your powered subwoofers while using DLBC. We plan on covering this topic more thoroughly in a future livestream on our Youtube channel.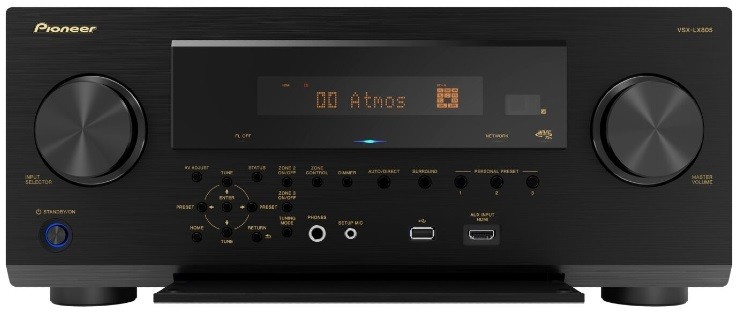 Now, once again, Premium Audio Company is bringing an industry-leading technology to a much larger market, as Dirac Live Bass Control arrives on (relatively) affordable AVRs from Onkyo, Pioneer, and Integra. Specifically, Dirac Live Bass Control is now integrated into the Integra DRX-8.4, the Pioneer Elite VSX-LX805, and the Onkyo TX-RZ70. The Onkyo is the least expensive at $2800, and while that's not cheap, it's still a grand less than the Arcam's discounted price, and $1,900 less than its MSRP.
Mainstream consumers are demanding premium audio more than ever before, and accurate and compelling low-frequency response has only become even more critical in enjoying the full spectrum of sound. At the same time, high-quality audio now must be accessible from the professional integration and audiophile level to the broader consumer markets. The integration of Dirac Live Bass Control, along with availability of the Dirac Live Room Correction, puts professional-level acoustical room control within reach of all listeners. In collaboration with four of the industry's most iconic brands, Dirac is proving that the world's best room acoustics software is not just for audiophiles — it's for everyone.
— Fredric Tapper, Dirac's VP of Home & Pro Audio
Dirac Live Bass Control allows more users to achieve smooth and evenly distributed bass, which can be extremely difficult to get via manual adjustments. Some key benefits include the following:
1. Smoother low-frequency transition at the crossover point between subwoofers and speakers.
2. Consistent low-frequency response throughout the listening area.
3. Intelligent bass management on multiple subwoofers.
4. More flexible subwoofer placement.
Premium Audio Company's Onkyo, Pioneer, Pioneer Elite, and Integra brands have built a spectacular reputation by making high-end audio quality available to a mass market at affordable prices for decades. Our continuing cooperative relationship with Dirac, which began with Dirac Live Room Correction and now has grown to also include Dirac Live Bass Control, helps extend all of our brands and technology to a wider range of consumers, who benefit from improved audio quality, and has created the foundation for even more innovation and collaboration in the future.
— Rob Standley, President of Technology and Product for Premium Audio Company
Dirac Live Bass Control Availability 

Dirac Live Bass Control is available to users of the above AVRs via Dirac's online store. The single-sub version costs $349, and the multi-sub version costs $499. All of Premium Audio Company's Dirac-capable receivers already include the standard version of Dirac Live Room Correction; no additional charge is required. The same cannot be said for the Dirac-capable offerings from Denon and Marantz, which require the user to pay extra for Dirac Live Room Correction. And as of the time of writing, there are no AVRs or processors from Denon or Marantz offering Dirac Live Bass Control yet, but the hardware does support future upgrades. The Premium Audio Company brands beat Denon and Marantz to the Dirac Live party back in 2021, and now PAC has done it again, offering the highly-desirable Dirac Live Bass Control feature while rival brands are left scrambling to catch up. Will Denon and Marantz users jump ship? Will Denon and Marantz begin offering Dirac Live Bass Control? What about Dirac Live Active Room Treatment? Stay tuned as we follow this developing story, and feel free to share your thoughts in the related forum thread below.