Paradigm Defiance X15 Ported Subwoofer Review
Paradigm Defiance X15 Ported Subwoofer Review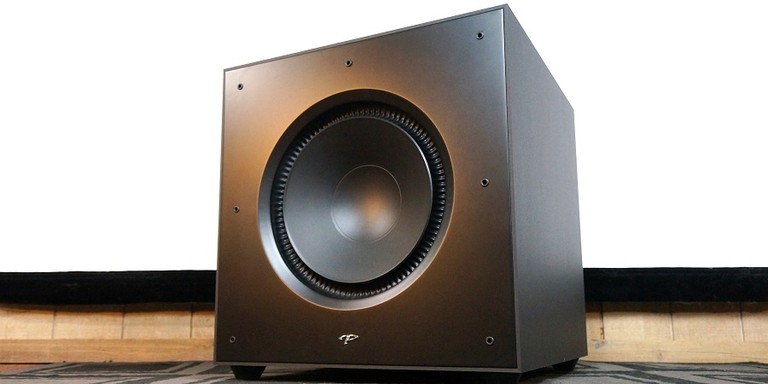 Paradigm Defiance X15
Software:
Sub Control App: iOS and Android
Anthem Room Correction: iOS, Android, and PC

Controls (Backplate):
Level: Min–Max
Setting Control: Local, App
Power Mode: On, Trigger, Auto

Controls (via Bluetooth):
Level: -40 to 12dB
Low-Pass Filter (Frequency): 30–120Hz
Low-Pass Filter (Order): Bypass, Third, Fourth
Phase: 0–180° (1° Increments)
Phase (Polarity): Normal, Inverted
Preset Listening Modes: Music, Night, Movie
20–30Hz Level: ±10dB
Anthem Room Correction (ARC): On, Off
Tone Sweep (20–120Hz): On, Off, Pause (Frequency)

Inputs (Audio, Wireless): Defiance WT Wireless Receiver & Transmitter (sold separately)
Line Level Inputs: Left, Right, and LFE (RCA), XLR (LFE)
Speaker Level Inputs: Left & Right (Banana Plug Inserts)
Finish: Satin Black
Enclosure Type: Vented
Driver Diameter: 15"
Frequency Response: 18–230 Hz ±3 dB
Low-Frequency Driver:
15" (38.1cm) cone
inverted surround
Carbon-loaded polypropylene
ART Surround
Amplifier: 900 Watts RMS (1800 dynamic peak)
Weight: 92 lb
Dimensions (HxWxD): 24 5/8" × 23 3/16" × 24 5/8"
Pros
Neutral frequency response
Extension down to 20 Hz
Massive 120dB mid-bass output
Clean, simple industrial design
Ironclad limiter prevents over-driving damage
Smartphone apps make set up and calibration easy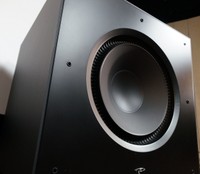 Paradigm Defiance X15 Introduction
In our review of the Paradigm Defiance V12 and X12 subwoofers, we were so impressed by the performance of the X12 that we inquired to Paradigm about getting our hands on the X15 to see what the Defiance platform could do in its most powerful form. Paradigm was enthusiastic to send us their flagship Defiance subwoofer, and, as was promised at the end of the X12/V12 review, here is our evaluation of the Defiance X15. The Paradigm Defiance X15 is the big dog of the Defiance subwoofers. It is a massive, ported 15" subwoofer with an MSRP of $1,499. Unlike the other Defiance subs, it is not something that can be tucked away in the corner or easily hidden. The X15 is a monster that was designed to produce prodigious amounts of bass and is accordingly huge. The superb performance of the Defiance X12 has raised expectations quite high for the X15, so now we will see if it fulfills the promise of its smaller yet mighty sibling.
Appearance
As with the Defiance V12 and X12, the Defiance X15 is a simple cube in shape, but its significantly larger size does leave one with a different aesthetic impression than its smaller siblings. Where the X12 was 'medium' sized, the X15 is inarguably large, and its much larger size gives it a certain presence that the 12" Defiance subs just don't have. Unlike the V12 and X12, the X15 cannot be discreetly tucked away into a corner with hopes that it won't be noticed, because it is just too big for that. It's sleek and understated Satin Black finish prevent it from becoming an eyesore, and it is far too visually simple to be considered unattractive, but there is no way for it not to be a significant addition to a typical domestic room. It will join your furniture as a piece of the room, in both footprint and scenery.
The good news is that the X15 looks cool. Its clean and smooth cube shape, slick front baffle finish, and eye-catching cone add up to an artful but reserved aesthetic. With the grille on, it is just a soft-black geometric shape, but without the grille, it is a more interesting sight. The front baffle has an almost metallic sheen that reminds me of brushed aluminum and imparts a sense of weight and solidity. The ribbed surround and inverted dustcap of the cone make it one of the more distinctive and classier-looking woofers in the subwoofer world. It is very modernist: sharp and restrained without being dull. One aspect of its appearance that I would put on my wish list for it is for the grille to use magnetic attachment instead of grille guides so that the front baffle would have an even cleaner look. However, its visual appeal already possesses a lot of simplicity.
Design Analysis
The Defiance X15 is a ported subwoofer using a 15" cone with a beefy amp. But, there are a lot of ported 15"s in the subwoofer market, so what does the X15 do to separate itself from the rest? It turns out that in many ways this is a unique subwoofer. From a feature standpoint, it is the only ported 15" to use Paradigm's subwoofer control app. That can make setting up and dialing in this behemoth a bit easier than regular subs that are only controlled by the amp panel. Another aspect that differentiates this sub from the other king-size subs is that it is not tuned quite as deep in frequency, which is both an advantage and a disadvantage, but we will get into that a bit deeper later on. For now, let's describe its basic construction, and we will begin with the driver.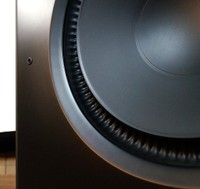 The Defiance X15 driver is much like the Defiance X12 driver, except that it uses a larger diameter cone. The X15 also uses a cast aluminum basket and polypropylene cone, and the motor structure is alike: it uses two 6" diameter, 1" thick magnets. One key difference about the size is that a 15" driver has a much easier time achieving a lower resonant frequency than a 12" driver since there is more room for a larger spider (the spider is the part of the suspension that attaches the voice coil former to the basket). The smaller the spider, the tighter the suspension, and that raises the resonant frequency, so it's easier to get a loudspeaker driver to play lower frequencies when the spider does not have as much tension. The greater mass of the 15" cone is surely a significant factor here as well.
As with the X12, the X15 uses an inverted ART surround. To quote from the X12 review:

"ART is the name Paradigm has given to their patented surround design that uses a pleated 'ribbing' over the length of the surround; it is an acronym which stands for Active Ridge Technology. Supposedly, ART allows for more headroom than conventional half-roll designs. When typical surrounds are stretched at high excursions, particularly in the inward-stroke, deformations can occur from the high tension, and these deformations can cause distortion or even tears in the surround. This ridged surround design by Paradigm supposedly reduces these deformations by directing material stress to points that can better cope with it due to the shape of the surround. Paradigm claims that ART allows 1.5 times the excursion for the same surround roll that results in a 3 dB increase in headroom."
The X15 uses a 900-watt class-D amplifier with a whole slew of inputs that can accommodate a wide range of setups. It has left, right, and LFE RCA inputs, an XLR input, left and right speaker-level inputs, and it also has a slot for an onboard wireless receiver (the receiver/transmitter is sold separately). The only physical control it has is a volume knob, and all other adjustments are done through the Paradigm Subwoofer Control app.
To describe the Paradigm Subwoofer Control app as well as the X15's room equalization correction app, I will quote the V12/X12 review, since all of the same things apply:

"Paradigm has allocated all other controls of the Defiance subwoofers to a smartphone app that is compatible with iOS and Android devices. The 'Paradigm Subwoofer Control App' has all of the conventional control functionality of regular panel controls and a few neat features that are well outside the ability of typical subwoofers. The Paradigm Subwoofer Control App can control the volume, low-pass filters, phase, low-frequency boost (that can adjust the 20-30 Hz region by ±10 dB) and can access preset listening modes. One unique and useful feature of the Paradigm Subwoofer Control App is the ability to run a tone sweep from 20 Hz to 120 Hz that allows the user to pause and hold the tone at any frequency in this range. This feature allows the user to identify points of audible in-room rattling and vibrations. The Paradigm Subwoofer Control App can control a multitude of subs independently. The App also has helpful explanations for every control, so the user isn't forced to refer back to the manual to understand every aspect that can be changed.
As was mentioned above, the Defiance subs also use Anthem's ARC Mobile App. Audioholics previewed the Anthem ARC Mobile App with good results. ARC is the highly-regarded room correction equalization software developed by the audio electronics manufacturer Anthem, and the ARC Mobile App brings that equalization functionality to Android and iOS devices. For ARC-enabled speakers such as Paradigm's new Defiance subwoofers, ARC Mobile uses the microphone of the iOS or Android device to record the in-room frequency response of the subwoofer. ARC's algorithm then forms a correction curve which is sent to the subwoofer for a more linear and smoother sound at the listening position. Since low-frequencies are the band that is most dramatically affected by room acoustics, this can be particularly helpful in achieving an even, neutral response. The ARC Mobile App makes it simple to EQ troublesome room modes that are the plague of subwoofer frequency bands, and no wired components are needed to use it."
The Defiance X series subs are also compatible with Anthem's new ARC Genesis room correction software that we recently covered in our article on Anthem's updates to ARC Genesis room correction. In addition to having the ability to use the smartphone's microphone, the Defiance X subwoofers also come with their own microphone that is very likely better suited for the task of capturing a room frequency response.
The Defiance X15 uses a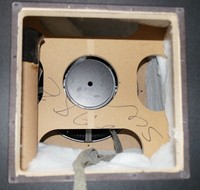 pretty hefty enclosure that constitutes the bulk of its 92 lbs. Side panels and front baffle are made from 1" thick MDF, and there is also a heavy-duty window brace in the cabinet mid-point. There is a generous amount of poly-fiber stuffing lining the sidewalls. The port is 16" long and 4" diameter and is flared on both ends. That may give the X15 a slightly deeper tuning frequency than the X12, which also a 4" diameter port but was only 14" long. One interesting thing we see is that, like the X12, the interior sidewalls of the X15 has a coating of some kind, and this can help the MDF from absorbing moisture from the atmosphere which can alter MDF's shape and density. The feet are made from a tall plastic base that has a rubber contact with the floor, but Paradigm also provides some optional metal spikes for those who don't want the rubber to cause streaks or impressions on carpeted surfaces. One thing to note is that the cabinet has pretty hard edges, and this makes for sharp corners. This is a sub that you do not want to fall down against one of its corners. It could leave a nasty gash, and that is something to think about for those looking at an X15 for a household with rambunctious children or someone particularly clumsy.
The overall design suggests a subwoofer that should be very powerful but does give up infrasonic output to achieve loud levels in more audible ranges. That isn't a bad trade to make providing it can catch most of the deep bass in movie and music content, and we will see if that is the case in our listening and test measurements. The X15's main competitors are manufacturer-direct brands, which tend to have tuning frequencies below 20 Hz. However, the sensations of sub-20 Hz frequencies tend to be subtle unless it is very high in SPL, and I have seen many people overstate the impact of this frequency range. Paradigm has decided it is more sensible to provide impact where it can be more easily felt rather than lose punch for some ill-defined rumble that is hardly audible. Now, let's see how well this strategy works in practice by listening to some music and movies…
Listening Sessions
The best placement for a single sub in my room gives me a relatively flat response for an un-EQ'd single subwoofer, with a window of +/- 4 dB from 25 Hz to 100 Hz with no broad dips in important ranges. This location trades low-end room gain for a relatively flat response, a worthwhile trade for my tastes. The receiver used was a Pioneer Elite SC-55 and the crossover was used mostly at 80 Hz. As always, I will note here that since room acoustics have a huge effect on low frequencies, the way these subwoofers sound in my room at my listening position is not necessarily going to be the way they sound anywhere else for anyone else, so readers would do well to keep that in mind, and not just for this subwoofer in this review, but for any subwoofer in any review.
Music Listening
Hans Zimmer is a compose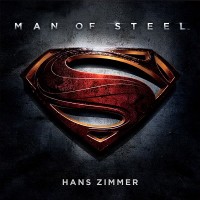 r who has never been shy with bass, and many of his scores are good for letting the subs stretch their legs. One such score is the music for the film 'Man of Steel,' the most recent cinema incarnation of Superman. 'Man of Steel' is a relatively heavy-handed take on the story of this iconic character, and that really comes through in Zimmer's music. It's a serious, propulsive score, and low-frequency instrumentation is frequently used to underline the gravity of the on-screen drama. Double bass, bass drum, tubas, and the lower octaves of the piano all keep the sub busy for the reproduction of the 'Man of Steel' music soundtrack. The Defiance X15 had no trouble keeping all of these instruments distinct. Percussion sounds were punchy and nimble, and strings had weight and texture. As with many of Zimmer's scores, the 'Man of Steel' music score had a larger-than-life sound and demanded to be played loud- a demand that I gladly acquiesced to when I was armed with the Defiance X15. While I did play this music loud, I didn't come close to pushing the limits of what this sub could do, in an effort to preserve my hearing. It has a seemingly endless amount of headroom. Orchestral music will not tax this subwoofer, in sound quality or in dynamic range. Overkill is the keyword in this instance. The Defiance X15 could have handled a room twice as large as mine without a problem. I would say the bottom line here is that if you have a large room and enjoy orchestral music at loud levels, the Defiance X15 is a superb choice.  
The most famous organ composition is undoubtedly Bach's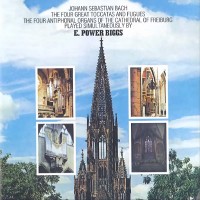 'Toccata & Fugue in D Minor, BWV 565', and so famous is it that many people simply refer to it as 'Toccata & Fugue' even though there are many Toccatas and Fugues. But it is 'the one.' From the first bar, it is instantly recognizable, and it is well-known as a piece that brings out the thunderous grandeur in a capable pipe organ. One of the classic recordings of this and other Toccatas and Fugues from Bach is E. Power Biggs' 1974 performance at the monumental Cathedral of Freiburg, Germany, entitled 'Bach: The Four Great Toccatas & Fugues.' Sadly, I do not have the highly sought-after SACD version of this performance, but the regular CD contained the same low-frequency information I was interested in for evaluating the Defiance X15. As with the 'Man of Steel' music score, the Defiance X15 was not challenged by this disc. Pipe organ music doesn't dig into deep bass very frequently but when it does it can be quite powerful. The Defiance X15 was certainly able to bring that power when requested, and it did it seamlessly with the rest of the sound. It is mostly only playing the fundamental component of lower notes that are harmonically rich, but it did not announce itself in doing so or ever seem like a separate component of the overall sound.
the bass was so thick and guttural that it could be felt in my lower digestive tract at higher loudness levels.
While calibration has a lot to do with that quality, a good, well-behaved sub is needed for that as well, and the Defiance X15 certainly fits that definition. If you want your living room to sound like a cathedral, you will need the right recording paired with the right audio equipment, and a serious subwoofer is a must in that list of equipment. The Paradigm Defiance X15 is very much a serious sub that can create the aural foundation of a pipe organ in transforming any domestic room into one of the world's great cathedrals.
T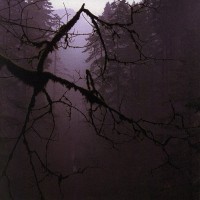 aking a sharp turn away from Bach's celestial compositions, I headed toward a more hellish soundscape with the album 'The Poisoner' from the group Controlled Bleeding. 'The Poisoner' is on the experimental side of electronic ambient music; it is a sonic journey through a foreboding, ominous place. This is ambient music in that it paints a picture of a setting, but it is not mellow or calm as is most ambient music; it conjures up a menacing environment. Low-frequency sound is used heavily and in many forms, such as the shuddering of industrial machinery, cavernous reverberations of some distant enormous drum, subsonic earthquake rumbles, and the low-pitched ringing of monastery bells, among other plunderphonics. It's scary stuff that would be a bit much even as background music to a haunted house. It also has enough layers of low-frequency sounds to be a real curveball for middling subwoofers. Playing 'The Poisoner,' the Defiance X15 proved to be no middling subwoofer. The many low-frequency elements were kept separate and unconfused the way it might have been with a low-end sub. The bass was so thick and guttural that it could be felt in my lower digestive tract at higher loudness levels. Even at loud levels, the bass was textured and lost none of its definition. The Defiance X15's deft reproduction of 'The Poisoner' is not a surprise given how adept it had shown itself to be with all preceding content; it had proven itself to be a high-fidelity device. It will recreate whatever signal is fed to it, and if that signal is as complex as the low frequencies of 'The Poisoner,' that will not be an impediment. This music is like the soundtrack to a nightmare, and the X15 brought that nightmare to life (which is good for the X15, but bad for my anxiety level).   
Pipe organ music, orchestral music, and ambient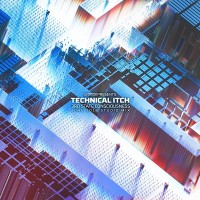 music can use bass extensively, but few other music genres indulge in heavy bass as much as Drum'n'Bass music. This is an electronic genre that mixes high-tempo breakbeats with continuous bass rhythms to create a wickedly rough-and-tumble sound that will give any subwoofer a real workout at high loudness levels. Toward this end, I picked the album '3rd State Consciousness,' which is a mix of unreleased tracks from various artists spun by Technical Itch who is a well-known veteran producer of the harder end of Drum'n'Bass music. '3rd State Consciousness' is track after track of ferocious beats and unrelenting heavy bass that is a battering aural experience when listened to in its entirety. I usually throw in at least one album like this for each sub review to see how much punch the sub can throw in more strenuous music content. I cranked the system volume and fired up '3rd State Consciousness' knowing full well the beating I was bringing on to myself. On that point, the Defiance X15 did not disappoint. I ran the bass hot, and the X15 pummeled me with chest-thumpin' beats. My sofa felt as though it had a bass shaker attached to it, but with the X15, there is no need for such an accessory; it can hit just as hard with pressure waves of air. I could feel the bass lines as a buzzing in my spine, which, after some time, seem to cause me to experience some dizziness which led to some possible health concerns about this voluntary aural battery. Whatever deleterious effects that blasting an entire 80-minute hard Drum'n'Bass album might cause, the long story short is that the Defiance X15 is a terrific choice for those who like the bass in their music to be impactful and unrelenting.  
Movie Watching
One movie that I watched using the Defia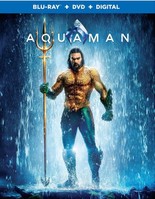 nce X15 was 'Aquaman.' Anyone who has seen this popular 2018 superhero movie can attest that its use of bass is very prodigious. The low-frequency content here digs deep and hits hard. Of the many scenes that place a large workload on the subwoofer, the standout scene has to be where Aquaman confronts the Karathen, a Kraken-like creature that guards a sacred trident. Few subwoofers could run that scene at a high loudness level without strain, so how did the Defiance X15 do? The X15 belted out the ground-shaking collisions and titanic monster stomping with verve. I could hear objects from around the room shake that I thought I had previously secured from low-frequency sound vibration. I didn't get a sense of compression or distortion no matter how loud I ran the scene. Whatever output ceiling this sub has, I was afraid to find it for fear of the damage that it might do pipes and conduit around my house. I also have a cockatiel on another floor of my house that I didn't want to frighten, so I restrained myself from pushing the sub to full blast. The point of mentioning all of this is that I don't think most people would reach the performance limit of this sub unless they were intentionally trying to just for the heck of it. It's a very powerful subwoofer and a great choice for those who want the peace of mind that their equipment will always be operating under their maximum limits, which is always a good idea for high-fidelity playback.  
Another movie that I watched using the Defiance X15 was the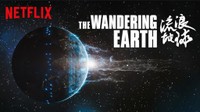 big-budget Chinese film 'The Wandering Earth' on Netflix. I hadn't originally intended to watch this movie, but it seemed like a good bass demo content for the Defiance X15, and Netflix's announcement of bringing their audio bitrate up to 640 kbps up from 192 kbps had me curious. 'The Wandering Earth' is a science fiction film with a hilariously implausible central concept: the sun is suddenly increasing in size so humanity must move the Earth to another star system. Trouble comes when, in an effort to use Jupiter's gravitational field as a slingshot, the Earth starts to spiral inward toward Jupiter instead. This movie has lots of planet-wide cataclysms and all manner of global disaster scenes as the tidal forces of Jupiter plays havoc on Earth's structure. Needless to say, it is a feast for a capable sub. Although the sub had been calibrated for a flat response with the main speakers, I felt this bass was somewhat anemic, and that was due to the sound mix of the movie, not the sub. After increasing the subwoofer channel by 6 dB, I felt the bass was appropriately forceful given the scale of the catastrophe presented by the filmmakers.

The X15 belted out the ground-shaking collisions and titanic monster stomping with verve.
After the gain adjustment, the X15 realized the epic pandemonium of 'The Wandering Earth' with clarity and potency. My sofa shook as the many earthquakes were rendered with bruising force. It is perhaps a comment on the weakness of the drama itself that the addition of a great bass sound does so much to improve the experience, but one of the advantageous things about a great subwoofer is that it can make mediocre action movies better when the sound mix takes advantage of low-frequencies. 'The Wandering Earth' isn't a great movie, but it is a great demonstration of the contribution a good sub can make when other aspects of the movie fall flat.

Confused about what AV Gear to buy or how to set it up? Join our Exclusive Audioholics E-Book Membership Program!
See also:
Recent Forum Posts:
Mrpoe posts on August 05, 2019 23:54
shadyJ, post: 1330955, member: 20472
To be fair, the X15 would not be able to do anywhere near 119dB for the opening scene in Edge of Tomorrow. That is a 10 Hz square wave. There are few subs that could actually reproduce that scene, and most that try would output almost entirely distortion instead of the actual source waveform. The infamous tone at the beginning of Edge of Tomorrow is mostly misunderstood as source content.
Ok thanks for clarifying that and still, i just tryed a couple of songs from the subwoofer candy thread like eminem killshot, james blake limit to your love and couldn't pass the 110db mark
shadyJ posts on August 05, 2019 23:06
vader540is, post: 1330983, member: 88198
True. I don't know why Tom doesn't send out some of his newer subs to Database. I can say that PSA customer service is 2nd to none IMHO.
The App stuff is nice for sure.

I wonder if some people are concerned with country of origin & QC when it comes to parts? I wonder how much tariffs will impact us… As far as I know most of PSA components are manufactured and assembled in the United States.



Sent from my Pixel XL using Tapatalk
The Defiance X subs are made in Canada, for what its worth.
vader540is posts on August 05, 2019 22:52
shadyJ, post: 1330981, member: 20472
I could only speculate. My guess is that they will have similar midbass output. It may be that the V1811 is a bit more comfortable at deeper frequencies, but they both look to have a similar nominal response. The V1811 would needed to be tested to be sure. I would prefer Paradigm if only for their willingness to undergo third-party testing. Snazzier looks, Room correction EQ app, sub control app, and dealer support are just icing on the cake.
True. I don't know why Tom doesn't send out some of his newer subs to Database. I can say that PSA customer service is 2nd to none IMHO.
The App stuff is nice for sure.
I wonder if some people are concerned with country of origin & QC when it comes to parts? I wonder how much tariffs will impact us… As far as I know most of PSA components are manufactured and assembled in the United States.
Sent from my Pixel XL using Tapatalk
shadyJ posts on August 05, 2019 22:48
vader540is, post: 1330978, member: 88198
@shadyJ nice write up! The price point of this sub puts it right with the PSA V1811. What are your thoughts about that?

Sent from my Pixel XL using Tapatalk
I could only speculate. My guess is that they will have similar midbass output. It may be that the V1811 is a bit more comfortable at deeper frequencies, but they both look to have a similar nominal response. The V1811 would needed to be tested to be sure. I would prefer Paradigm if only for their willingness to undergo third-party testing. Snazzier looks, Room correction EQ app, sub control app, and dealer support are just icing on the cake.
vader540is posts on August 05, 2019 22:37
@shadyJ nice write up! The price point of this sub puts it right with the PSA V1811. What are your thoughts about that?

Sent from my Pixel XL using Tapatalk
Post Reply