Focal 300 Series Listening Tests and Conclusion
Focal 300 Series Listening Tests and Conclusion
Measurements

Below are five-position, averaged measurements (red) using Anthem's ARC Genesis along with the corrected curve (green) against the target curve (black) of some of the ear-level and height level speakers. Room gain was set +3dB at 200Hz which is why you'll see that slight hump in the target curve at the lower frequencies. Front LCR were IW6 LCR, side and rear surround were IW6. Height speakers were ICW8. As you can see in the measurements, the room had an impact on the measurement of each individual speaker.
I used ARC Genesis to calibrate the system for home theater but disabled ARC for two-channel music listening. For home theater/multichannel playback ARC was set to correct only up to 5kHz.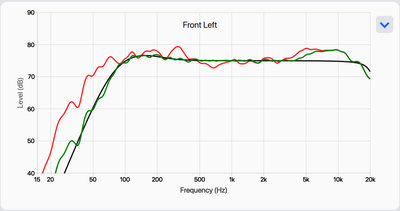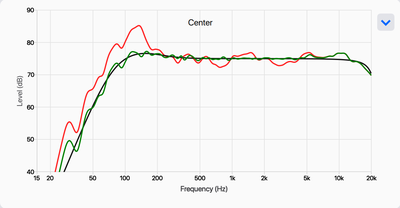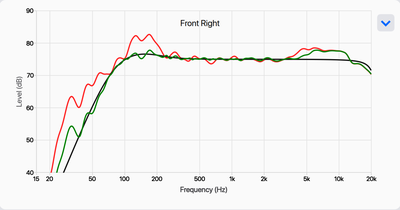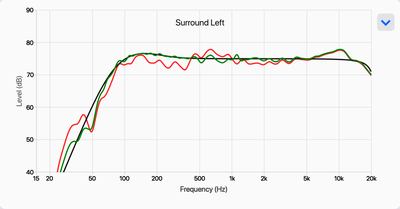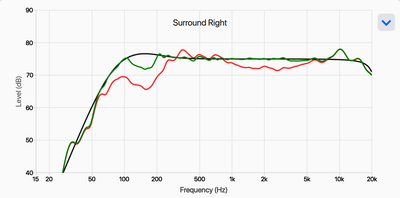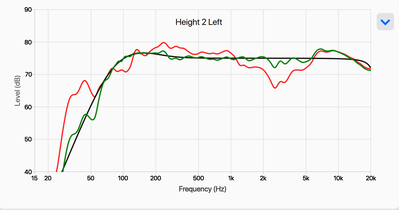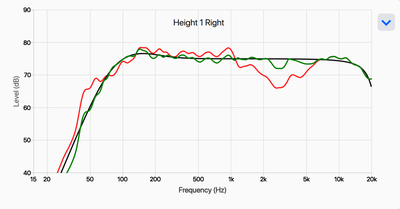 Associated Equipment
I installed the Focal 300 series speakers in a canonical 7.1.4 Dolby Atmos and DTS:X setup. I chose to pair the Focals with an SVS SB16-Ultra subwoofer. Electronics consisted of an Anthem AVM 60 pre-pro, Bechmark AHB2 power amplifiers, Emotiva XPA-1 monoblocks, and a Lexicon CX-7. I paired the setup with an Oppo UDP-205, AppleTV 4K, and Roon Nucleus music server delivering 4K/UltraHD Blu-ray, streaming services (Tidal, Netflix), and hi-res music files.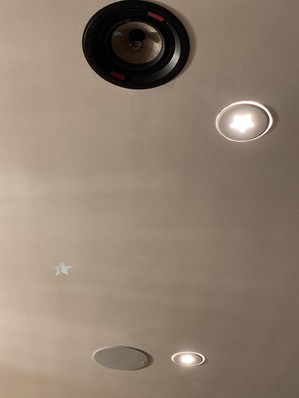 The Focal 300 series ICW8 in-ceiling speakers installed. Shown with and without the magnetic grille.

The tweeter pivots 360-degrees and can be positioned towards the listening position.
I tested the Focal setup over a period of about ten months. The amount of material I played on the Focals during that time period is innumerable. 4K/UHD movies, Blu-rays, TV shows, streaming content, and hi-res and streaming music from my Roon server.  Over that time, I rarely got the gnawing feeling I'll get with some review gear—the urge to replace it out with my everyday gear.
Listening Tests: Two Channel Music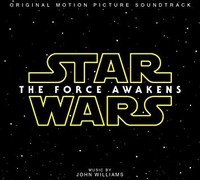 If you are of the opinion that you can't have a superb immersive audio experience with architectural speakers, then the Focals will disabuse you immediately of any such bias. I found the Focals to be outstanding performers with just about any material I threw at them.
The IW6 LCR proved to be an incredibly able performer. I was completely unprepared for the Focals' ability to disappear with two-channel music. Orchestral works emanated from a wide and tall soundstage. Perhaps most shocking to me was the sensation of sound stage depth. I'm all too accustomed to in-wall speakers sometimes having a decidedly forward and flat presentation. Not here.
The Focals delivered the same kind of sensation you'd get putting free-standing speakers three or four feet into your room—though here you get that sensation without sacrificing any intrusion into your living space.
I noted this sensation when playing the 24-bit/192-kHz version John Williams' score of Star Wars: The Force Awakens. The string section to the left was layered on tracks like "Rey's Theme." Flutes were delicately rendered with plenty of air. The hi-res version of this album is well mastered with very good dynamic range. A speaker's ability to reproduce dynamics well help convey musical excitement. The Focals did a great job rendering the musical dynamics inherent in tracks like "Main Title and The Attack on the Jakku Village" and "Scherzo for X-Wings." At the same time, the IW6 LCR could slow down, and spin a web of delicate musical artistry on tracks like "Rey's Theme."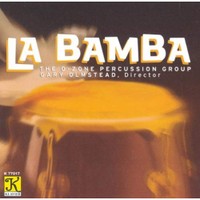 Turning to the O-Zone Percussion Group Jazz Variants, instruments were precisely placed in a deep soundstage. Drums were recessed deep in the background with the sensation of other instruments placed more in the foreground. This was an uncharacteristically free-standing speaker-like experience.
Imaging was downright fantastic too. The IW6LCRs created a stable image on the Indigo Girls "Welcome Me" from Nomads, Indians, Saints. Vocals and instruments were firmly placed in space and time with plenty of air around them. Spinning up superbly recorded music—take any Chesky Records recording, for example—and the Focals sparkled. Listening to City of the Sun's To the Sun and All the Cities in Between or Alexis Cole's Dazzling Blue for example, I completely forgot that I was listening to an architectural speaker.
The Focals proved themselves to be revealing and dynamic too. I immediately noticed the sensation of compressed audio or audio with reduced dynamics. My point being that these are speakers that will enable you to enjoy the potential of any source material that you throw at it. The curse is that the speakers will reveal any wrinkles in your source material—like any top-notch speaker.
In case you're wondering, turning on ARC for two-channel music reduced the Focal's warmth and tightened up the bass.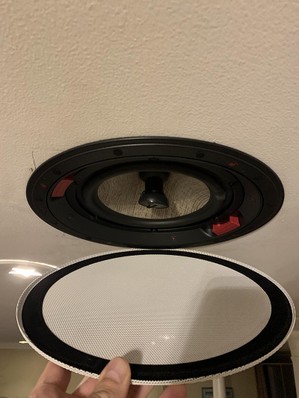 The ICW8 comes with round and square magnetic grilles to match your decor.  The magnetic grilles have a fabric lining to prevent them from sticking to the speaker.
Listening Tests: Immersive Audio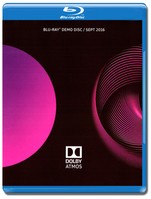 Make no mistake, as good stereo was, the 300 Series was born to deliver immersive audio. I found the Focal 7.1.4 setup to be an incredibly satisfying, high-performance sonic spectacle. 4K/UltraHD Blu-ray Dolby Atmos and DTS:X tracks sparkled. The Focals brought out the best in the more consumer-based Dolby Digital and stereo-styled formats.
To kick off Dolby Atmos tests, I've settled into beginning with the Dolby Atmos Demo Disc (not commercially available). A few tracks in particular will showcase the system's top to bottom and dynamics.The Dolby Atmos Demo Disc has two spectacular tracks to show off an Atmos System: "Nature's Fury" and "Amaze."
Dolby's demo material is a great way to tune and test a Dolby Atmos setup. While Dolby's 4K/UHD Blu-ray and regular Blu-ray demo discs aren't commercially available, Dolby offers some demo tracks on its web site that you can download here for Mac and Windows. Simply copy to a USB drive and play the MP4 files on your own system. If you have a pair of headphones, plug them into your computer or smart device and play the YoutTube clip below to experience "Nature's Fury" for yourself.
The Focals did an outstanding job rendering the vast, three-dimensional space of Nature's Fury. put another way, the Focals simply disappeared. As you can see in the YouTube clip below, Nature's Fury starts initially with a three-dimensional sense of space. With a good performing Atmos setup, when this track kicks in, it creates the sensation that your room has disappeared and you're in this massive Holodeck.  That's exactly what happened here. The feeling is uncanny. After establishing the space, a spherical audio object then moves along the virtual spacial grid all around and above you.
The Focal setup created a seamless, timbre-matched immersive audio experience that would absolutely rival some free-standing speaker setups.
The Focal setup did an outstanding job rendering this three-dimensional sensation. Closing my eyes, I could follow the sound object all around and overhead. Timbre matching was perfect all around without any obvious discrepancies in the soundscape. The Focal setup created a seamless, timbre-matched immersive audio experience that would absolutely rival some free-standing speaker setups.
Plug in headphones and listen to this YouTube clip of "Nature's Fury" above to get a sensation of how this Dolby Atmos demo is a great test of a system's immersive audio chops.

This clip is optimized to replicate the Atmos experience through average headphones. It is incredibly similar to the experience you'll get in a free-standing speaker setup, like the Focal 300s.

The Focal 300 series consistently delivered reference-grade immersive audio. "Amaze" opens up with forest sounds, insects, and birds flying overhead followed by torrential rain and earth-rattling thunder. The sensation was amazing as the ICW8 made my ceiling disappear and created the believable illusion of a rain falling down from sky above. A key feature of this demo is when a bird takes flight and circles you counterclockwise and perches above and to the left. The Focals reproduced all these audio objects cleanly. There was no veiled sensation over the audio as you'd experience with lesser-performing systems.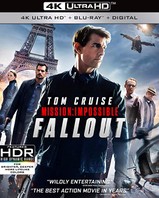 Immersive audio glory wasn't confined solely to some perfectly mastered demo track. Mission Impossible Fallout is a non-stop, action packed movie whose reference-grade Dolby Atmos track should be on your short list to wow your friends and family. The Focals unequivocally showed that they could render reference-grade performance from a reference-grade disc. The famous helicopter scene was intense with sound objects whirling from all around. The immersive audio soundscape remained stable throughout.
Avengers Endgame is a superb demo disc. The movie begins with Hawkeye and his family outdoors. The Focals perfectly rendered the sensation of being outdoors accentuated by nuanced insect sounds, an airplane in the distance, and the slight whisper of the wind. When Hawkeye's family disappears following Thanos' snap, all those sounds cascaded in series into an eerie silence with nothing but the wind. Lesser speakers will smudge those sounds. Not here. That refined and heightened experience only comes through high performance speakers like the Focals.
Godzilla: King of the Monsters is an all-out audio assault. The Dolby Atmos track is highly active. The audio track delivers spine-chilling effect to the on-screen monsters. The initial scene where Godzilla first appears underwater pulsing his intimidation display, the Focals created the eerie sensation of being in this vast, aquatic command center. As Godzilla approaches, his pounding movements and growls echoed all around, creaking the metal shell of the command center. The Focals supported the on-screen imagery brilliantly, creating the eeriest sensation that heightened the tension—and yes, the intimidation—I felt from the scene.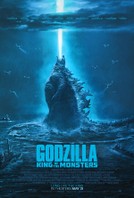 The Focals didn't let the natural echo of the on-screen room blur the intelligibility of the dialogue. Supported by the SVS SB16-Ultra, the system literally shook my room with Godzilla's pulsing heartbeat followed by his classic roar. The SB16-Ultra blended seamlessly with the Focals and proved to me that adding a high performance, reference-grade subwoofer to the setup.
When the planes take off for Antarctica in search of Ghidora, the Argo command ship drops helicopters to land on the base where Ghidora was found suspended in ice. The Focals did an outstanding job creating the sensation of the helicopters moving from the front to the left rear of the soundscape.
Ghidora's first appearance on screen bursting through the ice shelf followed by Godzilla's first clash is all-out audio-candy; the Focals did masterfully delivered the audio track's emotive role.
Every reference-grade system should deliver consistently intelligible dialogue. What good is a speaker system that can pop sounds from all around you if you're constantly thinking "What did he or she say?" The Focal IW6 LCR, set up in a horizontal position, did yeoman's work. The off-axis performance was outstanding. Sitting about 14 feet away, I could move across four positions without any significant impact on dialogue intelligibility. Whether the content was 4K/Ultra HD Blu-ray, Netflix, Amazon Prime, and other streaming sources, dialogue intelligibility was never an issue. In fact, they passed what I'll coin as the "In-law test" or ILT. My father-in-law will be the first to point out if he can't make out what's being said on the TV, cranking up the volume. Cable and network news programming, evening game shows, and you name it, he never once complained about the Focals.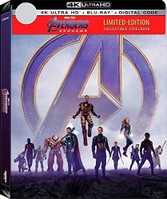 The transparency of a high performing speaker ironically comes at a cost. Some of you have probably experienced what I'll call the "high end audio curse." The curse comes when you have a high end, high performance system and then play poorly recorded or overly compressed content and can tell the difference. With lesser systems, where the speaker is the limiting factor, good and poorly recorded audio sounds very similar. That wasn't the case here. The Focals performed like high end speakers sometimes being brutally honest with sub-par audio content. My wife noticed the difference and commented about it when I was playing some cable content. 
I will point out that "Nature's Fury," Avengers Endgame (and all the material I played) showcased that as good as the Focals are, you want to support this system with a high performance subwoofer for optimal performance. When the thunderstorm kicks in, for example, the SVS SB16-Ultra energized the room with a realistic slam of thunder. Sans SVS SB16-Ultra subwoofer, the Focal setup lacked the subterranean, room-shaking bass that this track puts out. Conversely, the SVS SB16-Ultra blended perfectly with the Focal setup. I set the crossover at the THX standard 80Hz in this setup
Observations for maximum performance

The Focal 300 series is a standout performer. If your interested in purchasing models from the 300 series as part of a stereo, surround sound, or immersive audio setup, I'd like to share some observations from my hands-on so you to maximize your experience.
First and foremost, a subwoofer is a must to bring out reference-grade performance. Even with architectural and space constraints, it's fairly easy to tuck away a stand-alone subwoofer in the corner of your room and optimize it with EQ or room correction.

Secondly, if you can afford to do so, use IW6LCRs throughout your setup. That speaker is a superb performer. The fact that you have the option of horizontal placement gives you lots of flexibility including in-cabinet options.

Third, if you're using room correction always double-check the results—be very careful where your AVR crosses over your speakers. I had some issues with the crossover being too high for the IW6. I didn't like the results of how the IW6 blended with the subwoofer until I lowered to 80Hz.
Conclusion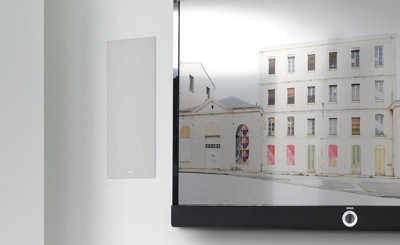 Focal's 300 series custom installation speakers are superb performers for a high end, architectural audio setup.

Focal's 300 series architectural speakers sport a true tool-less installation. The clamping design makes installation a literal snap. But such a design means nothing if the speakers don't deliver the sonic goods—and rest assured that the Focals deliver in spades.
If you've been boxed into an aesthetic battlefield and feared that turning to architectural speakers would mean compromising that audio experience you love, then fear not: You can indeed have reference-grade sound from an in-wall speaker. Focal's 300 series architectural speakers are worthy of Focal's legendary brand. For my part, I'll be using the 300 Series as my new reference for an in-wall and in-ceiling system. Highly recommended.
The Score Card
The scoring below is based on each piece of equipment doing the duty it is designed for. The numbers are weighed heavily with respect to the individual cost of each unit, thus giving a rating roughly equal to:
Performance × Price Factor/Value = Rating
Audioholics.com note: The ratings indicated below are based on subjective listening and objective testing of the product in question. The rating scale is based on performance/value ratio. If you notice better performing products in future reviews that have lower numbers in certain areas, be aware that the value factor is most likely the culprit. Other Audioholics reviewers may rate products solely based on performance, and each reviewer has his/her own system for ratings.
Audioholics Rating Scale
— Excellent
— Very Good
— Good
— Fair
— Poor
| Metric | Rating |
| --- | --- |
| Build Quality | |
| Appearance | |
| Treble Extension | |
| Treble Smoothness | |
| Midrange Accuracy | |
| Bass Accuracy | |
| Imaging | |
| Soundstage | |
| Dynamic Range | |
| Fit and Finish | |
| Performance | |
| Value | |
Confused about what AV Gear to buy or how to set it up? Join our Exclusive Audioholics E-Book Membership Program!
Recent Forum Posts:
BadgerMaster posts on November 20, 2021 09:19
New here, from UK. 1st post.
Thanks for the review.
Upgrading my home music/AV system from low starting point (12 year old Q-Acoustics Q-AV 7.1, with Sony DA2400ES AVR)
Have just bought pair revel m105s for L&R, and SVS SB1000 pro sub (although prob going to return sub & get the SB2000 pro or SB3000).

Looking for a new centre as next part of upgrade. wondering if @TheoN, or anyone else in the know could advise whether the Focal 300 IW6 LCR would fit bill, please. in terms of sonic integration, for HT and esp for multichannel music. As well as passing WAF test. Would be fitted into (now unused/bricked-up) chimney breast, below the TV. Total Newbie wrt in-wall speakers. Would I need to seal the space behind it?

Other centre suggestions greatfully recieved. Revel C208 to £££ and too big. C205 only for 2-way and prefer 3-way, but on short-list. Infinity speakers not available in UK. What ever I get will need to be recessed back on wall to project no further than TV (about 3").

Thanks in anticipation.

.
Mike_s posts on September 28, 2020 00:48
Bump.
Mike_s posts on September 10, 2020 21:53
Can we plonk these with a lot of open cavity behind (Lot of air) or they need some form of a sealed enclosure behind? Thanks.
Mike_s posts on September 10, 2020 21:48
Nice review. Very close to buying these for my HT. I am quite confused whether I can straight away plonk them with plenty of air volume behind them. You mentioned that these are open to air, some other forums mention that as per Focal the volume of air needs to be between 30 and 80 liters. I do have much greater than that and no option to modify this cavity to reduce the volume. No response from Focal as yet. From the pictures in the review, I do see a large cavity. Hoping to hear from you soon. Thanks and stay safe.
Gibberish posts on July 23, 2020 23:03
Great review. Lots of good information!

Had a question on the two enclosures you built. I have a similar issue with my center channel location and studs running right where I would install a speaker. Can you provide more details and maybe pictures of what you did? Did this just extend the depth or did you convert the in-wall to on-wall?
Post Reply