Epson Develops High-resolution 3D LCD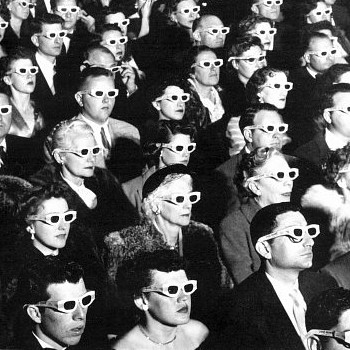 Set aside those oversized wayfarer-style goggles, Epson has developed a (QVGA) "high-resolution" (not really), autostereoscopic 3D liquid-crystal display. That's just fancy way of saying 3D HDTV without the glasses.
You may have noticed 3D is making a comeback and it looks better than ever. Today you can see groundbreaking 3D effects in blockbusters like Journey to the Center of the Earth and they're looking better than ever. Gone is the green and red film-lenses-in-cardboard in favor of much more sophisticated plastic polarized lenses that fit right over your glasses. The new technology produces the effect in much greater detail that we'd ever seen watching The Creature From the Black Lagoon in 3D at the matinee. But what if we could ditch the glasses once and for all? That's a trick Epson says they're making reality.
The race has been on among top display companies to produce a promising 3D display without the glasses. LG, Westinghouse Samsung and others have been in the race for 3D displays. Epson has just upped the stakes with a new type of LCD display. Epson says it's development prototype presents sharp, vivid 3D images over a wider viewing zone than previously possible. We're not sure how vivid this can be with 320x240 resolution, but we'll at least cheer on the advancements in technology.

Epson lays claim that its technology rises above the competition because of its superior viewing zone, meaning you can view its 3D effects at higher resolutions and from a wider viewing angle. The company wants to make its 31-32.5 mm view width a standard in the 3D display industry.
But seeing this device at market is one of those details that can only be seen in the distant future - at any resolution. So far, all Epson has is a prototype and has provided no evidence of its cost or timeframe for its release.
Recent Forum Posts: